Often known as people skills, interpersonal skills are the soft skills you use to interact with others. In the workplace, these skills are essential to being an effective team player and contributing to a positive work environment.
Yet some interpersonal skills are more valuable than others, especially in today's workplace. This guide will help you understand what interpersonal skills employers are looking for and how to identify your own. We'll cover:
What Are Interpersonal Skills?
Interpersonal skills are the skills you use when connecting with someone else. Anytime you talk with a team member, friend, or family member, you use these skills. They help you better relate to, understand, and collaborate with others. In addition, we use them to develop strong, trusting relationships.
At work, "interpersonal skills are the soft skills key to our employability and ability to thrive on the job," Trie Angeleva, mindful living and career transformation expert, says. "Also known as emotional intelligence, they include the aspects of a person's personality and demeanor that make them an asset to others around them."
Interpersonal skills examples include:
Conflict resolution
Dependability
Empathy
Flexibility
Inclusivity
Mentoring
Negotiation
Patience
Respect
Teamwork
What Interpersonal Skills Are Employers Looking for Right Now?
Interpersonal skills are essential at work because you'll always need to collaborate with others. Yet some of these skills are more valuable than others, primarily because of how the workforce has changed since the COVID-19 pandemic.
"The shifting professional geodynamics COVID created have put a spotlight on communication and empathy as two of the most in-demand interpersonal skills employers are looking for today," Gretchen Skalka, leadership and career development coach, says. "Going remote, often overnight, forced employees and employers to rethink everything they thought they knew about effective communication. Communication in a post-pandemic world means we need to ask deeper, more purposeful questions of each other. We need to communicate with transparency, empathy, and an open mind. We need to listen more and check in with each other about more than the work."
Angeleva agrees that employers want better communication — specifically mindful communication that focuses on empathy and respect — in the current work landscape.
"Mindful communication is most valued for two reasons," Angeleva says. "First, fewer face-to-face meetings and interactions and more Zoom meetings, calls, texts, emails, and remote working can compromise clarity. Second, the huge range of generations in today's workplace can result in a whole lot of frustration, awkwardness, and misunderstanding if communications aren't mindful."
Not only is mindful communication important for getting our work done well, but also for creating a respectful, positive work environment.
"For example, the ways a 60-year-old and a 22-year-old speak — in terms of pace, terminology, pitch, culture references, formality and authority — are dramatically different," Angeleva says. "Appreciating and respecting these differences and being able to bridge these differing styles with openness, compassion, patience, humor and warmth is going to continue being one of the most sought-after interpersonal skills of 2023 and beyond."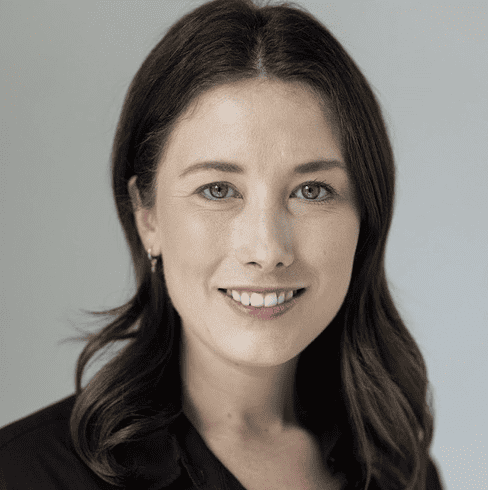 Expert Tip
"Look for clues around the most relevant interpersonal skills in the job descriptions themselves. Usually there will be a section that details "your background" or "qualifications" and it will include skills such as "dynamic problem solver", "ability to think strategically" or "excellent communication and collaboration skills". Use these preferred requirements to think of situations where you've demonstrated these skills and consider adding these examples to your resume."
Annalise Pike, Student Success at Forage
How to Identify Your Interpersonal Skills
Even if you don't have formal work experience, you likely have interpersonal skills from everyday interactions. Whether you've volunteered with an organization, worked at a coffee shop, or led a group project, you have interpersonal skills that you bring to the table — and can bring to the workplace.
To identify your interpersonal skills, Skalka recommends asking yourself these questions:
Am I a good listener?
Am I good with people?
Do I communicate easily?
How well do I take feedback?
How do I handle conflict?
How would other people describe me?
"Your answers to these questions will give insight into your skills related to communication, empathy, collaboration, respect, self-awareness, confidence, flexibility, open-mindedness, and more," Skalka says.
Showcase new skills
Build the confidence and practical skills that employers are looking for with Forage virtual work experiences.
How to Include Interpersonal Skills in a Job Application
Because interpersonal skills are soft skills (versus hard skills), you won't necessarily list them on your resume in a skills section. Instead, you should elaborate on these skills in your resume experience descriptions, cover letter, interview, and even LinkedIn profile and posts.
First, identify what interpersonal skills the employer is looking for in their job description. What do they say about the team dynamics? What kind of team member are they looking for? These are the skills you want to elaborate on in your application materials.
Then, to demonstrate that you have these skills, explain how you've used them in your past experiences. Again, if you don't have professional work experience, that's OK! You can still elaborate on these skills by describing how you've worked with others before, even if it wasn't in a formal work environment.
Let's say, for example, you and a peer had conflicting work styles. You can discuss how you worked to improve or solidify your relationship.
"Perhaps you invited them to a coffee chat to discuss any issues, asked their advice on a project, or just took the time to get to know them better," Skalka says. "These are activities that will help you get a better understanding of the whole person and not just the part you see or interact with at work. This can foster relationship-building, trust, communication, respect, and much more."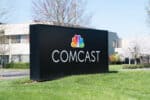 Comcast Unspoken Interview Fundamentals
Ace your next interview using tips from Comcast's free job simulation.
Avg. Time: 2 to 3 hours
Skills you'll build: Personal story, self-reflection, identifying strengths, verbal communication, video interviewing
The Bottom Line
Employers will always value interpersonal skills because they reflect how you fit into and adapt to a team environment. Yet, in a post-COVID world, specific interpersonal skills — like communication and empathy – are even more critical for navigating remote and hybrid work environments, new technology, and unique work challenges.
Looking to build more professional skills? Check out Standard Bank's Accessing the World of Work Virtual Experience Program.
Image credit: mentatdgt / Pexels