Soft skills are non-technical skills that describe how you work and interact with others. Unlike hard skills, they're not necessarily something you'll learn in a course, like data analytics or programming skills. Instead, they're something you often build through experience. Soft skills reflect your communication style, work ethic, and work style.
Showcase new skills
Build the confidence and practical skills that employers are looking for with Forage's free job simulations.
What Are Soft Skills at Work?
Soft skills are interpersonal skills that describe how you work and interact with other people. These skills apply to all kinds of jobs and careers. For example, a professor and an investment manager can both be great communicators and have exceptional leadership skills, although how those skills translate into their professions can look quite different. No matter what field you're interested in, these skills won't just come in handy — they'll be integral to your success at a company.
What Are Soft Skills Examples?
These skills generally fall into a few different categories:
Communication Skills
Communication skills describe how you interact with the people you work with — from your boss to your friendly colleague to an important client. These skills are vital in getting your ideas across in a meeting, sharing status updates on a project, or effectively negotiating with a coworker about how to move forward. Some soft communication skills include:
Negotiation
Conflict resolution
Confidence
Friendliness
Empathetic listening
>>MORE: Top Communication Skills for the Workplace
Leadership Skills
Leadership skills are essential in all types of roles, even if you're not directly managing someone. Adding these skills to a resume shows your potential employer that you're confident in taking charge and leading by example. Some soft leadership skills include:
Team-building
Reliability
Delegation
Teamwork Skills
No one works in a silo, even if they're on a team of one. Teamwork skills are critical in any job to work harmoniously with stakeholders across projects, teams, and departments. These skills aren't just about getting along, though. It's also essential to know when to disagree and push back to get the best result. Some soft teamwork skills include:
Empathetic listening
Conflict resolution
Rapport-building
Respectfulness
Problem-Solving Skills
Companies hire people to help them solve problems and find the best solutions. No matter what role you're taking on, you'll need to think creatively, analytically, and logically to understand why problems are happening and how to solve the issue.
Whether it's understanding why there's not enough traffic to a website or how to raise students' test scores, problems in the workplace are everywhere, and companies want new hires to bring fresh and innovative ways to solve them. Problem-solving skills include:
Analysis
Decision-making
Communication
Innovation
Critical Thinking Skills
These skills help people identify the root cause of an issue. Critical thinkers analyze, research, identify, and think outside the box to make sense of information. At work, critical thinking helps people solve problems and challenge preconceived notions to help create the best path forward. Some soft critical thinking skills include:
Questioning
Decision-making
Time Management Skills
Time management skills ensure employees perform their jobs efficiently and productively. While time management is essential to any role, these skills are critical in hybrid and remote work environments. Employers want to know they can trust employees to get things done even if they're not physically in an office with them. Some time management skills include:
Prioritization
Detail-oriented
Diligent
Ambitious
Motivated
"We all have soft skills because they are part of who we are," Sabrina Cortes, resume writer, says. "Top soft skills are teamwork, attention to detail, time management, organization, verbal and written communication, leadership, emotional intelligence, adaptability/flexibility, problem-solving/conflict resolution, and interpersonal skills. … Unfortunately, all too often, these personality traits are overlooked [by applicants]. But they play a role in each job out there."
Of course, some skills are more applicable to specific jobs than others. Here are some examples of how soft skills can be applied to specific industries:
| | |
| --- | --- |
| Career Path | Soft Skill |
| Customer service | Verbal communication, to speak with clients clearly and concisely |
| Software engineering | Attention to detail, to catch errors in code |
| Consulting | Creative thinking, to help solve a customer's problem by thinking outside the box |
| Investment banking | Negotiation, to reach mutually beneficial agreements with teammates and clients |
| Data analytics | Analytical skills, to parse through data and draw conclusions |
| Teaching | Public speaking, to present to a classroom of students confidently |
| Marketing | Emotional intelligence, to better understand your target audience |
| Sales | Persuasion, to convince potential buyers to invest in what you're selling |
| Product Management | Collaboration, to brainstorm new product ideas and ensure the product is built efficiently |
| Law | Organization, to manage a variety of responsibilities under tight timelines and pressure |
Why Are Soft Skills Important?
Soft skills are important because they make you a successful employee and a helpful team member — and they're a crucial part of helping you land a job.
"Employers want to see how well [potential employees] work with people and can think beyond their learning," Joanne Rosen, Chief Operations Officer at Write Choice Resumes, explains.
Employers look for soft skills because these skills are helpful indicators of how successful a new hire will be. According to a Leadership IQ study, 89% of new hire failures were a result of poor soft skills, not a lack of technical failures. New hires were more likely to fail because they lacked soft skills like coachability, emotional intelligence, and motivation. Only 11% of new hire failures were a result of technical incompetence.
This trend especially rings true for entry-level hires. Because entry-level applicants don't have advanced technical skills yet, having good soft skills can set you apart from the competition.
What Soft Skills Do Employers Look For?
Not all soft skills are created equal in employers' eyes. According to a 2023 survey conducted by the National Association of Colleges and Employers (NACE), the top skills employers look for are problem-solving skills and the ability to work in a team.
"In my experience, it's valuable [for students] to convey these three key soft skills: time management, communications, and customer service," 5X Certified Resume Writer Virginia Franco says. "They are most relevant to entry-level success across diverse industries and job functions."
How to Improve Your Soft Skills
Now you know — soft skills are a major way to stand out in the job search when you're just starting out. But how do you start to improve yours?
Go Out of Your Way to Work With Others
If you're like me, group projects are the bane of your academic career. Yet they're a valuable way to build soft skills and experience that you can talk about in interviews. Proactively seek out group settings when working on projects, whether you're in the classroom or for an extracurricular. Even if the project takes a little longer than it would have on your own, you'll practice skills like problem-solving, collaboration, communication, and feedback. If you're lucky, you'll even build conflict resolution skills!
Practice Responsive Soft Skills
Soft skills aren't just what you bring to the working world, but how you respond to it. Start with how you communicate with others. It's not just about what you're saying to another person, but how you listen and process what they're saying back to you.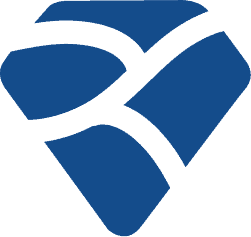 Expert Tip
Instead of just hearing the words someone is saying, make a conscious effort to truly understand their perspective, emotions, and underlying needs. Give them your full attention, maintain eye contact, and provide verbal and non-verbal cues to show that you are engaged in the conversation. By actively listening, you can develop a deeper understanding of others, build trust, and respond in a more thoughtful and empathetic manner.
Self-Reflect
Finally, the best way to work on your soft skills is to reflect on your progress. Soft skills can be a lot harder to measure than hard skills because they're often unquantifiable. Instead, you can track your progress by thinking of examples of when you have (or haven't!) used your soft skills when working on a school project, or in an internship, volunteer opportunity, part-time job, extracurricular, or any other experience you might talk about in an interview. Where are your gaps? Could you have been a more effective communicator? Were you a great negotiator? What can you do differently next time?
Including Soft Skills on a Resume
Because employers are looking for soft skills in the entry-level hiring process, it's crucial for you not only to include them, but to know the right ones to include.
What Soft Skills Should I Include on My Resume?
One of the best ways to know what skills to include on your resume is to look at the job description. Just as you'd include hard skills based on a job description's requirements, reading what a company is looking for can help determine what soft skills to include.
>>Forage find: Unlike hard skills, the exact soft skills an employer is looking for might not be as spelled out. Look for clues on what kinds of workers they're looking for — Team players? Independent? Self-motivated? — to understand what skills to include.
Is the company looking for someone who can handle communicating big ideas with customers and clients? Demonstrate those communication skills. Does it want someone strategic who can tackle big issues? Show that you're an excellent problem-solver.
How to Include Soft Skills on a Resume
Resume experts agree that you don't necessarily need a dedicated skills section to flaunt your soft skills on a resume.
"Soft skills need to be demonstrated, not listed," Rosen says. "Example: Rescued at-risk account by communicating with the client about needs and creating innovative customer-facing solutions."
By using the phrases "communicating" and" "creating innovative, customer-facing solutions," the candidate shows off their communication skills and problem-solving skills.
>>MORE: How to Write a Resume
You can also use a professional summary to flex these skills.
"I like to mix soft skills with hard skills," Wendi Weiner, attorney and resume expert, says. "You can include a sentence in your professional summary that speaks to some of your soft skills. Example: 'Record of leading projects from concept to completion through strong problem solving, team building, and solid time management.' The hard skill in this sentence is project management, and it's leveraged by the soft skills of problem-solving, team building, and time management."
If you do include a skills section on your resume, you can use the same section to list both hard and soft skills. It's a great way to save on space while sharing a well-rounded picture of your abilities.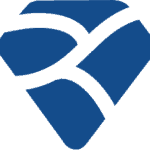 Resume Writing Masterclass
Learn how to craft a resume that stands out to hiring managers.
Avg. Time: 5-6 hours
Skills you'll build: Professional branding, showcasing outcomes of your contributions, illustrating team impact
Image credit: GaudiLab / Depositphotos.com