You may think that a successful career is equal parts hard work and being in the right place at the right time. And while hard work often plays a role, having the career you want is less about luck and more about career planning.
Crafting a career plan allows you to set the course you want, then take the steps to make it happen. What's more, a career plan lets you take control over where you take your career, not the other way around.
What Is Career Planning?
The career planning process is when you figure out what you want your career path to look like and what you have to do to make it happen. You set short, medium, and long-term career goals, then determine the steps you need to take to accomplish those goals.
When to Start the Career Planning Process
The best time to engage in the career planning process is long before you start your job search. Your senior year of high school and the first year or two of college are great times to start thinking about what kinds of jobs and careers you're interested in. You can then test-drive them through classes, internships, certification programs and virtual job simulations to gain a fuller understanding of what they're really like, discard the jobs you dislike, and further explore the ones you connect with.
While most career planning happens at the beginning of your career, it's not a one-and-done deal. Career planning should happen throughout your entire career. Periodically assessing where you are and where you're going allows you to adjust your plans to help you accomplish your career goals or even pivot to new ones.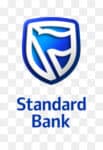 Getting Ready to Join the Workforce
Enroll in this free course from Standard Bank and master the skills you'll need to be successful at work.
Avg. Time: 4-4.5 hours
Skills you'll build: Presentation skills, conflict resolution, time management, problem solving
How to Plan Your Career
The thought of planning out your entire career may seem overwhelming. But by breaking it down into smaller, more manageable steps, you'll soon develop a clear idea of what your career could look like.
1. Assess Yourself
Start by assessing your interests, skills, and values to help you identify not only what you'd like to do but where you like to do it. Here's what that looks like.
>>MORE: What Is Company Culture (and Why Does It Matter)?
Interests: Ask yourself what you're interested in. What are you passionate about? What excites you? More importantly, what can you picture doing all day, every day for years — even if you weren't paid? If nothing springs to mind, think about your hobbies and extracurricular activities.
Skills: As you think about your skills, you'll likely think about the things you're already good at. But, when it comes to career planning, your skills can also include the things you aren't good at but are willing to spend time improving and mastering. The skills you currently possess and the ones you're willing to work on can help narrow your career choices.
>>MORE: Hard Skills vs. Soft Skills
Values: While what you do is important, so is where you're doing it. Deciding to be an accountant is only part of your career planning. How or where you want to be an accountant is an equally important part of the plan. Do you want to work for a nonprofit or a Fortune 500 company? While you'd still be an accountant, these companies have different missions and values. Knowing what values matter to you can help you connect with a company that aligns with yours.
2. Research the Possibilities
Once you know what you want to do, research the career possibilities for your target profession.
Start by searching for a job title that sounds like a good fit for you and read through open positions. Do the postings and job descriptions sound like something you want to do? Then research companies in the field to learn more about them. Do their missions and values line up with yours?
Don't just limit yourself to company websites and official press releases, though. While these are great sources of information, try to learn more about what "a day in the life" really looks like in this career. Seek out Glassdoor reviews or even social media posts to get a behind-the-scenes look at the job and the company.
Also, consider setting up informational interviews.
"Informational interviews are the best way to learn first-hand about different roles and industries," job search skills coach Stacey Kaye says. "For example, students interested in pursuing a marketing career could reach out to relevant professionals working across different industries and in different marketing roles. In doing so, you'll learn about various marketing jobs in diverse industries, how they differ, and how they are similar."
>>MORE: Top 15 Informational Interview Questions to Ask (and Why)
3. Set Goals (and Take Action)
Once you've settled on a career, it's time to set your goals and take action.
You'll create a mix of short, medium, and long-term goals. Your short term-goals are ones you can accomplish quickly (anywhere from 30 days to six months), medium-term goals are one to three years, and long-term goals could take as long as 10 years.
For example, if your career plan is to become an accountant, your short-term goals could include enrolling in school, while a medium-term goal could be to complete a virtual job simulation to help you understand what an accountant does. Then your long-term goal could be to complete your degree and land an entry-level job while you study for your CPA exam.
These goals have different steps and timelines, but accomplishing each helps you work toward and achieve the next one.
>>MORE: What Are SMART Goals? Template and Examples
4. Be Flexible
While having a career plan gives you a framework to accomplish your goals, it's crucial to ensure that your plan is flexible. You never know when things might change, and you have to adjust.
"Having a career roadmap can help individuals set themselves up for success in what they want to do long-term," says Paola Accettola, principal and CEO of True North HR. But it's also important to remember that things can change.
"When you have an idea of what industry or what type or work you want to pursue, it can be easier to map out the next step, but it also makes it easier to determine if you want to pivot in a different direction," she says. "Having a loose plan is always a good idea."
Luck Favors the Prepared
While parts of your career might come down to luck, it's far more likely that intentional career planning plays a role in where you are and where you're going. The investment you make in career planning is an investment in yourself and will allow you to chart the career path you want, and that makes you happy.
Not sure what career is right for you? Check out a free Forage virtual job simulation and start exploring the possibilities.
Image credit: Brooke Cagle on Unsplash