Accountants are key figures in helping organizations and people keep their finances in order. For instance, they might ensure a company's financial records are correct and legal or file someone's annual tax returns. In other words, they handle accounting or money matters. But what does an accountant do in their day-to-day work life? In this guide, we'll discuss accountants' responsibilities and how to become one.
What Is an Accountant?
So, what do accountants do? An accountant is a financial professional who tackles an array of duties. For instance, they might issue reports on a company's financial performance or track an organization's business transactions. A corporate or private accountant works internally for a company, like Citi or JPMorgan Chase. On the other hand, public accountants work for an accounting firm or business that provides accounting and other financial services to clients.
According to the U.S. Bureau of Labor Statistics (BLS), there were around 1.4 million accountants and auditors in the U.S. in 2022 and employment of these accounting professionals is estimated to grow about 6% over the coming decade.
"Pursuing a career in accounting is hard work, but you'll likely find it to be a rewarding career," says Richard Deosingh, district president in the New York City office of staffing company Robert Half International.
Find your career fit
Discover if this is the right career path for you with a free Forage job simulation.
Responsibilities
Depending on where they work, accounting professionals may handle responsibilities like:
Reviewing budgets
Preparing tax returns
Creating reports about an organization's finances
Tracking a business' profits and losses
Reconciling bank statements
Helping to keep an organization's spending in check
Going over employees' expense reports
Drafting financial forecasts
Recommending ways to cut costs, improve revenue and boost profit
Ensuring the security of financial data
Evaluating an organization's financial risks
Unearthing fraud and other financial misdeeds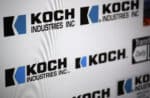 Koch Accounting
Experience a day in the life of an accounting professional with this free job simulation from Koch Industries.
Avg. Time: 2 to 3 hours
Skills you'll build: Critical thinking, problem solving, process ownership, organization, Excel, data analysis, effective communication, financial acumen, project management
Types of Accountants
Accountants can specialize or become certified in specific types of accounting. For instance, certified public accountants (CPAs) are state-licensed professionals who have met specific work and educational requirements and passed a CPA exam.
CPAs can perform select duties that a non-CPA can't. For example, they can conduct financial audits and sign audit opinions for public companies, says Tim Yoder, tax and accounting analyst for the Fit Small Business website.
Other types of accounting specialties include:
Forensic accountants who investigate (and often testify in) cases of financial fraud
Government accountants who manage financial affairs for government agencies and audit organizations that are subject to government regulation and taxation
Management accountants who analyze financial data for businesses and provide decision-making advice to senior leadership
Tax accountants who specialize in analyzing and filing tax returns for individuals and businesses
Auditors who ensure financial records are accurate, properly managed, and compliant with state and federal laws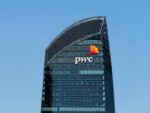 PwC Audit
Learn fundamental auditing skills with this free job simulation from PwC.
Avg. Time: 4 hours
Skills you'll build: Analysis, documentation, communication, policy interpretation, compliance analysis, issue identification, client communication, process documentation
How Much Do Accounting Professionals Make?
Especially with adequate education and training, you can earn a comfortable living in accounting. As of May 2022, the average pay in the U.S. for accounting professionals was $86,740 a year, according to the BLS. Additionally, accountants working in areas like media, computer manufacturing, and software publishing often see salaries over $100,000.
"Unemployment in the accounting field is virtually nonexistent. You'll find your skills are always in high demand, and you should be able to command an attractive salary for this specialized work," Deosingh says.
>>MORE: Check out some of the best-paying finance careers.
How to Become an Accountant
Education and Background
You typically need a four-year degree to become an accountant, since most states require a bachelor's degree to take the CPA exam. However, many CPAs choose to pursue master's or other advanced degrees to meet the education credit hour requirements for licensure. Additionally, some employers prefer to hire someone who earned a master's degree.
While a degree in accounting is recommended, it isn't necessary. Studying areas like finance, economics, business, or even STEM can help you build a foundation of specialized skills that can be great for standing out from the crowd and finding a niche in accounting. For instance, a background in business is perfect for those who want to pursue management accounting. Or, studying computer science alongside finance can be great for finding accounting roles in tech companies.
>>MORE: Explore some of the different career options for accounting majors.
Certifications and Licenses
To become a CPA, generally, you must meet a minimum number of college credits, obtain a specific amount of work experience in accounting, and pass a state-sanctioned CPA exam. For example, in Texas, you must complete 150 credit hours in accounting at an accredited college or university, work at least one year under the supervision of a CPA, and pass the state's CPA exam.
Other certification options available to accountants include:
The Certified Government Financial Manager (CGFM)
The Certified Internal Auditor (CIA)
The Certified Management Accountant (CMA)
The Certified Information Systems Auditor (CISA)
Specific requirements vary, but each designation generally involves passing an exam and meeting set minimums for work and education experience.
Skills
Accountants need specialized skills in financial reporting, calculating core metrics like profit margins, and applying the generally accepted accounting principles (GAAP).
"Accounting jobs aren't just about number-crunching. In addition to needing skills in the latest cloud software, Excel, and risk and compliance, accountants must have a high level of business acumen, collaboration, and communication skills," Deosingh says.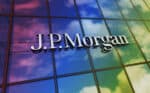 Excel Skills
Explore what it's like to work for a major bank and build core Excel skills with this free job simulation from JPMorgan.
Avg. Time: 5.5 to 7.5 hours
Skills you'll build: Excel, shortcuts, conditional formatting, data exploration, VBA macros, data visualization, dashboards, communication, storytelling
More skills accountants need to succeed include:
Explore other careers in finance and learn the skills you need to get hired with Forage's free job simulations.
Image credit: nd3000 / Depositphotos.com