Communication skills are foundational soft skills for interacting with others in the workplace — but employers don't value all of these skills equally. In this guide, we'll cover what communication skills are, which ones employers are looking for in 2023, and how to show them off in the job search process. You'll learn:
What Are Communication Skills?
Communication skills are what we use to connect with others, whether we're speaking in a conversation with them or writing to them an email. In the workplace, communication skills help you collaborate with team members, share information, and problem-solve efficiently.
Communication Skills Examples
There are three main types of communication skills: verbal, nonverbal, and written.
Verbal Communication
You use verbal communication skills when you talk to someone else out loud, either in person or in a virtual meeting. Examples of verbal communication include:
Presenting project findings to a stakeholder
Mediating a conflict between two team members
Sharing an update on your workflow in a team meeting
Nonverbal Communication
Nonverbal communication is how you communicate with others when you're not talking, including your body language and facial expressions. Examples of nonverbal communication in the workplace include:
Actively listening to a coworker share their new idea
Leaning in and nodding your head when your manager says something you agree with
Maintaining eye contact with the hiring manager during an interview
Written Communication
You're using written communication skills when you write something at work — whether that's an email, Slack message, or chat in Zoom. Good written communication skills examples include:
Summarizing meeting notes in a short, concise Slack update
Negotiating a price point in an email with a client
Clearly outlining a new workflow in a document to share with your team
What Communication Skills Are Employers Looking for in 2023?
Communication skills are among the top soft skills employers are looking for in student resumes, according to the National Association of Colleges and Employers (NACE). Yet not all communication skills are valued equally.
"Over the last decade, there has been a big shift in emphasis on empathy and emotional intelligence," Michael Gardon, host of the CareerCloud podcast, says. "These are much more of the nonverbal, trust-building soft skills within the communication."
As employees struggled with burnout, exhaustion, and the weight of a global crisis during the pandemic, these emotional communication skills became more important than ever.
The pandemic didn't just change how we relate to others at work but also how we work. Effective written communication has become crucial to remote working environments, where face-to-face time has decreased.
"Since the pandemic shifted so many roles to working remotely, being able to communicate concisely is key," Rachel Kanarowski, founder of workplace consulting group Year of Living Better, says. "Can you recognize when clarification is needed and ask for this clarification directly? Will you follow up quickly to keep projects moving? These are some of the key skills employers should be looking for, even if they aren't written in the job description."
Gardon, who leads an all-remote business, looks to hire people who can "communicate well over email, instant message, project management tools and long-form reports. My employees need to understand how to communicate across those channels and what information their colleagues need in each channel in order to make clear decisions and not slow down."
NACE's research supports this shift toward written communication; 73.3% of employers said they are looking for written communication skills, versus 58.8% of employers who are looking for verbal communication skills. Employers still value verbal communication skills, just not as much as they have in the past; 73.2% of employers were looking for them in 2021, versus just 58.8% now.
Showcase new skills
Build the confidence and practical skills that employers are looking for with Forage's free job simulations.
How to Improve Your Communication Skills
Find a Mentor
It's no secret that the workplace has many odd communication rules. Email etiquette, for example, can be perplexing for someone who's never communicated with a senior executive.
To prepare for the ins and outs of workplace communication, Gardon recommends finding a mentor, "a retired executive or professor, preferably one that relied on long-form memos instead of email and chat. When you learn proper memo writing (being concise, supporting main arguments, using bullets and formatting for scannability) these skills transition well to everything else you do."
Even a mentor with experience writing client emails, making work presentations, and communicating with coworkers can be a helpful resource. They can help give you feedback on how clear, concise, and compelling your communication is and even provide tips for handling corporate jargon.
Volunteer
Professional work experience isn't the only place you'll gain valuable communication skills. Kanarowski recommends joining a community group or nonprofit you believe in, specifically on the communications or marketing side where you might have more opportunities to gain some skills.
"A lot of these groups might not have the bandwidth to try new things with their marketing and might be open to allowing an intern or a volunteer to pilot content creation on a new channel," she says. "Whenever you can, ask for a LinkedIn recommendation from someone senior on the project and don't be shy to ask them to specifically mention your communication skills in that endorsement."
Identify Communication Skills You Admire
One of the best ways to improve your skills is to follow by example. Did a professor send you an email you found easy to read? Did a coworker give you clear, actionable feedback? Identify what kind of communication skills you admire and pinpoint why you like them.
For instance, how did the person format their email? Did they use any specific jargon? What information did they include? Note the structure, language, and tone so you can repeat it in the future.
Overcommunicate
Especially in a remote world, it's better to overcommunicate — whether in meetings or over email — to ensure you're staying up to speed.
"Entry-level professionals should try [to] have as much face-to-face time as possible, even if it's a Zoom," Kelly Robinson, CEO of Panna Knows Recruiting, says. "Make sure to always ask what the objective of the task is. Ask your managers and peers what the best form of communication is for them. Make sure to provide regular updates. Remember to communicate professionally on all messaging platforms. Use full sentences and words and accurate grammar."
How to Include Communication Skills in a Job Application
On a Resume
The best way to show off these skills on a resume is to get specific. Consider what communication skills you're good at rather than just listing "communication skills." Then, compare these skills with the skills included in the job description. Are they looking for someone who can easily communicate with clients? Someone to translate data to relevant stakeholders?
Opt for specific skills that show off your expertise, like:
Writing
Presenting
Negotiation
Public speaking
Pitching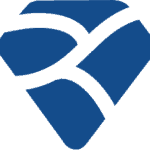 Forage Resume Writing Masterclass
Learn how to craft an award-winning resume with our free masterclass.
Avg. Time: 5 to 6 hours
Skills you'll build: Resume writing, professional branding, summary, transferable skills, industry keywords, standing out
In a Cover Letter
Your cover letter is where your written communication skills shine. Use your cover letter to expand on the experience and skills you've included on your resume. Most importantly, tie in how this experience will be an asset to the employer.
Your written communication skills will come through in how concisely you can explain your experience and how effectively you can persuade the employer that you're the right fit.
>>MORE: Your go-to guide for how to write a cover letter.
In the Interview
In the interview, you demonstrate your verbal and nonverbal communication skills when telling your story and asking and answering questions. You should:
Know your elevator pitch. This pitch is a few sentences that describe who you are, your experience, and what you're looking for.
Be clear and concise. Provide more detail about your experience, but don't go off on a long-winded tangent.
Respond to what the interviewer is saying. The best interviews feel more conversational than formulaic. Ensure you're listening to what the interviewer asks rather than reciting rehearsed answers.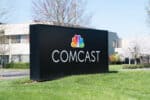 Comcast Unspoken Interview Fundamentals
Crush your next interview using the tips and tricks in Comcast's free job simulation.
Avg. Time: 2 to 3 hours
Skills you'll build: Personal story, self-reflection, identifying strengths, verbal communication, video interviewing
Other Ways to Show Off Your Skills
Outside of your resume, cover letter, and interview, Gardon recommends you get creative with showing off your communication skills by:
Creating a video resume using Loom or Zoom
Creating a personal website with a blog and post any work product, such as a report you wrote, to that site
Creating content on a platform like LinkedIn, where prospective employers may see your writing
The Bottom Line
Communication skills are crucial for every interaction you have in the workplace — whether you're sharing an update in a team meeting or reaching out to a client via email. Yet as the world continues to champion working from home, written communication has become more critical than ever for asynchronous and remote working. Show your written communication skills in your cover letter and email correspondence with the hiring manager, and don't be afraid to rely on mentors and volunteer experience to bolster these skills.
Looking for more ways to improve your professional skills? Check out Cisco's Career Readiness Virtual Experience Program.
Quoted Sources
Michael Gardon is the host of the CareerCloud podcast, a top career podcast that helps job seekers find careers they love. He is a career and hiring expert aiming to help people build resilient careers and "break" the 9-5.
Rachel Kanarowski is the founder of workplace consulting group Year of Living Better, which aims to reduce workplace burnout and improve well-being. She was formerly editor-in-chief of InStyle magazine's Czech edition and a marketing consultant to Fortune 500 companies.
Kelly Robinson has over 20 years of experience in recruiting and hiring. She is also the CEO of Panna Knows Recruiting, a firm that helps companies attract and retain top talent. The firm is also a winner of a Stellar Business Award for outstanding recruiting practices in Pennsylvania.
Image credit: Antoni Shkraba / Pexels