Why do employers hire employees? To help them solve problems. Whether you're a financial analyst deciding where to invest your firm's money, or a marketer trying to figure out which channel to direct your efforts, companies hire people to help them find solutions. Problem-solving is an essential and marketable soft skill in the workplace.
So, how can you improve your problem-solving and show employers you have this valuable skill? In this guide, we'll cover:
Problem-Solving Skills Definition
Problem-solving skills are the ability to identify problems, brainstorm and analyze answers, and implement the best solutions. An employee with good problem-solving skills is both a self-starter and a collaborative teammate; they are proactive in understanding the root of a problem and work with others to consider a wide range of solutions before deciding how to move forward.
Examples of using problem-solving skills in the workplace include:
Researching patterns to understand why revenue decreased last quarter
Experimenting with a new marketing channel to increase website sign-ups
Brainstorming content types to share with potential customers
Testing calls to action to see which ones drive the most product sales
Implementing a new workflow to automate a team process and increase productivity
Why Are Problem-Solving Skills Important?
Problem-solving skills are the most sought-after soft skill of 2022. In fact, 86% of employers look for problem-solving skills on student resumes, according to the National Association of Colleges and Employers Job Outlook 2022 survey.
It's unsurprising why employers are looking for this skill: companies will always need people to help them find solutions to their problems. Someone proactive and successful at problem-solving is valuable to any team.
"Employers are looking for employees who can make decisions independently, especially with the prevalence of remote/hybrid work and the need to communicate asynchronously," Eric Mochnacz, senior HR consultant at Red Clover, says. "Employers want to see individuals who can make well-informed decisions that mitigate risk, and they can do so without suffering from analysis paralysis."
Showcase new skills
Build the confidence and practical skills that employers are looking for with Forage's free job simulations.
Problem-Solving Skills Examples
Problem-solving includes three main parts: identifying the problem, analyzing possible solutions, and deciding on the best course of action.
>>MORE: Discover the right career for you based on your skills with a career aptitude test.
Research
Research is the first step of problem-solving because it helps you understand the context of a problem. Researching a problem enables you to learn why the problem is happening. For example, is revenue down because of a new sales tactic? Or because of seasonality? Is there a problem with who the sales team is reaching out to?
Research broadens your scope to all possible reasons why the problem could be happening. Then once you figure it out, it helps you narrow your scope to start solving it.
Analysis
Analysis is the next step of problem-solving. Now that you've identified the problem, analytical skills help you look at what potential solutions there might be.
"The goal of analysis isn't to solve a problem, actually — it's to better understand it because that's where the real solution will be found," Gretchen Skalka, owner of Career Insights Consulting, says. "Looking at a problem through the lens of impartiality is the only way to get a true understanding of it from all angles."
Decision-Making
Once you've figured out where the problem is coming from and what solutions are, it's time to decide on the best way to go forth. Decision-making skills help you determine what resources are available, what a feasible action plan entails, and what solution is likely to lead to success.
How to Include Problem-Solving Skills in a Job Application
On a Resume
Employers looking for problem-solving skills might include the word "problem-solving" or other synonyms like "critical thinking" or "analytical skills" in the job description.
"I would add 'buzzwords' you can find from the job descriptions or LinkedIn endorsements section to filter into your resume to comply with the ATS," Matthew Warzel, CPRW resume writer, advises. Warzel recommends including these skills on your resume but warns to "leave the soft skills as adjectives in the summary section. That is the only place soft skills should be mentioned."
On the other hand, you can list hard skills separately in a skills section on your resume.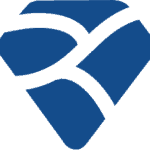 Forage Resume Writing Masterclass
Learn how to showcase your skills and craft an award-winning resume with this free masterclass from Forage.
Avg. Time: 5 to 6 hours
Skills you'll build: Resume writing, professional brand, professional summary, narrative, transferable skills, industry keywords, illustrating your impact, standing out
In a Cover Letter or an Interview
Explaining your problem-solving skills in an interview can seem daunting. You're required to expand on your process — how you identified a problem, analyzed potential solutions, and made a choice. As long as you can explain your approach, it's okay if that solution didn't come from a professional work experience.
"Young professionals shortchange themselves by thinking only paid-for solutions matter to employers," Skalka says. "People at the genesis of their careers don't have a wealth of professional experience to pull from, but they do have relevant experience to share."
Aaron Case, career counselor and CPRW at Resume Genius, agrees and encourages early professionals to share this skill. "If you don't have any relevant work experience yet, you can still highlight your problem-solving skills in your cover letter," he says. "Just showcase examples of problems you solved while completing your degree, working at internships, or volunteering. You can even pull examples from completely unrelated part-time jobs, as long as you make it clear how your problem-solving ability transfers to your new line of work."
How to Improve Problem-Solving Skills
Learn How to Identify Problems
Problem-solving doesn't just require finding solutions to problems that are already there. It's also about being proactive when something isn't working as you hoped it would. Practice questioning and getting curious about processes and activities in your everyday life. What could you improve? What would you do if you had more resources for this process? If you had fewer? Challenge yourself to challenge the world around you.
Think Digitally
"Employers in the modern workplace value digital problem-solving skills, like being able to find a technology solution to a traditional issue," Case says. "For example, when I first started working as a marketing writer, my department didn't have the budget to hire a professional voice actor for marketing video voiceovers. But I found a perfect solution to the problem with an AI voiceover service that cost a fraction of the price of an actor."
Being comfortable with new technology — even ones you haven't used before — is a valuable skill in an increasingly hybrid and remote world. Don't be afraid to research new and innovative technologies to help automate processes or find a more efficient technological solution.
Collaborate
Problem-solving isn't done in a silo, and it shouldn't be. Use your collaboration skills to gather multiple perspectives, help eliminate bias, and listen to alternative solutions. Ask others where they think the problem is coming from and what solutions would help them with your workflow. From there, try to compromise on a solution that can benefit everyone.
Adapt
If we've learned anything from the past few years, it's that the world of work is constantly changing — which means it's crucial to know how to adapt. Be comfortable narrowing down a solution, then changing your direction when a colleague provides a new piece of information. Challenge yourself to get out of your comfort zone, whether with your personal routine or trying a new system at work.
Put Yourself in the Middle of Tough Moments
Just like adapting requires you to challenge your routine and tradition, good problem-solving requires you to put yourself in challenging situations — especially ones where you don't have relevant experience or expertise to find a solution. Because you won't know how to tackle the problem, you'll learn new problem-solving skills and how to navigate new challenges. Ask your manager or a peer if you can help them work on a complicated problem, and be proactive about asking them questions along the way.
Problem-Solving: The Bottom Line
Companies always need people to help them find solutions — especially proactive employees who have practical analytical skills and can collaborate to decide the best way to move forward. Whether or not you have experience solving problems in a professional workplace, illustrate your problem-solving skills by describing your research, analysis, and decision-making process — and make it clear that you're the solution to the employer's current problems.
Looking to learn more workplace professional skills? Check out Two Sigma's Professional Skills Development Virtual Experience Program.
Image Credit: Christina Morillo / Pexels