You most likely have a bank account, but have you ever thought of being a banking employee? Commercial banking can be a good career path, with many roles offering opportunities for career advancement and attractive pay. But some positions in the industry (such as underwriters and credit analysts) aren't expected to experience much growth, if any, in this decade. So, is a job in commercial banks a good career path for you? Read on to find out.
What Is Commercial Banking?
A commercial bank typically serves businesses, government agencies, and institutions like colleges and universities. Services offered by a commercial bank usually include checking accounts, loans, and lines of credit.
Some definitions of commercial banking include banks that serve businesses alongside small-scale customers like individual consumers. However, banks that cater to individual consumers are more frequently considered retail banks.
>>MORE: Learn the differences between retail and commercial banking.
Other definitions of commercial banking conflate commercial banks with investment banks, but these companies offer specialized services, like merger and acquisition (M&A) assistance, to companies, government institutions, and high-net-worth clients.
>>MORE: See how investment banks differ from commercial banks.
For the sake of this guide, we're limiting the definition of commercial banking to those that provide general financial services to businesses and institutions, rather than banks designed for individual consumers or those offering specialized services.
Examples of Commercial Banks
Some of the U.S.'s highest-profile commercial banks are:
JPMorgan Commercial Banking
Build practical skills and experience a day-in-the-life as a commercial banker at JPM with this free Forage course.
Avg. Time: 6 to 7 hours
Skills you'll build: Credit analysis, risk assessment, spreadsheets, cash flow statements, deal structuring
What Do Commercial Banking Jobs Pay?
The typical commercial banker in the U.S. earns a median salary of about $92,200 a year, according to PayScale. Another source, Comparably, gives a slightly higher estimate, putting the average annual base salary of a commercial banker in the U.S. at $104,981, and the top salary for commercial bankers at over $541,000.
Not every role in commercial banking pays that well, though. For example, according to the BLS, the median pay for a bank teller is $36,380. That's well below the median wage of $46,310 for all U.S. occupations.
Additionally, some areas of the commercial banking industry are cutting back staffing amid the rise of financial technology and online banking. Bank teller jobs are taking perhaps the biggest hit. The U.S. Bureau of Labor Statistics (BLS) forecasts a 15% decline in the number of tellers from 2022 to 2032.
>>MORE: Explore some of the best-paying careers in finance.
Types of Careers in Commercial Banking
Careers in commercial banking cover a wide range, from branch manager to sales coach. Examples of commercial banking careers include:
Branch manager
Business development manager
Compliance manager
Credit analyst
Customer service representative
M&A analyst
Marketing officer
Relationship manager
Sales coach
Best Paying Jobs in Commercial Banks
Some of the highest-paying careers in a commercial bank include:
Financial Manager
Financial managers create long-term financial plans for organizations. A financial manager may take on different and specific job titles, such as bank manager, treasurer, or cash manager, and these titles signify specialization and area of expertise. Financial managers make an average of $166,050 annually, according to the BLS, but this is a career for seasoned professionals with many years of experience in the banking industry.
Financial Risk Specialists
Put simply, financial risk specialists assess risks for companies, including banks. Some of the risks these specialists watch for include new investments and changes in the global economy. Their goal is to ensure the bank they work for is able to withstand the risks it takes on. The average annual salary for financial risk specialists is $116,140.
Financial Analyst
Financial analysts work with financial managers to forecast and perfect a bank's financial future. Some financial analysts focus on one sector or industry, like investment banking, real estate, or foreign markets. According to the BLS, financial and investment analysts make an average of $108,790 per year.
Accountants and Auditors
Accountants and auditors analyze bank finances to find areas of improvement, ensure compliance with regulations, and determine ways to minimize risks. The average annual salary for accountants and auditors is $86,740.
>>MORE: Check out some key differences between financial analysts and accountants. 
Loan Officer
In a commercial bank, loan officers assist business clients with financing options, such as mortgages or business loans. A loan officer, alongside underwriters, determines what options a client is eligible for based on risk factors like debt and credit score. Loan officers make an average of $84,160 per year.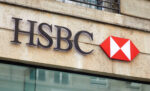 HSBC Commercial Banking
Explore the relationship and product management roles in Commercial Banking at HSBC with this free job simulation.
Avg. Time: 6 to 7 hours
Skills you'll build: Data analysis, presentation, fact finding, client communication, judgement, overview of ESG, information analysis, communication, research
Entry-Level Commercial Bank Jobs
Aspiring bankers can break into the commercial banking sector through several entry-level positions, such as:
Administrative assistant
Assistant manager
Business development associate
Loan coordinator
Receptionist
Underwriting assistant
Teller
Bryan St. George, president of Keystone Bank in Austin, Texas, says being a teller can be a good springboard for entering the commercial banking business.
"You get to interact with bank customers and understand, firsthand, how a bank works. From that position, roles within the operations side of the bank are achievable," St. George says.
Another stepping-stone job, he says, is entry-level credit analyst. From that point, you can move up to positions like portfolio manager, commercial lender, or chief risk officer.
Find your career fit
Discover if this is the right career path for you with a free Forage job simulation.
Pros and Cons of Careers in Commercial Banking
Pros of Working in Commercial Banks
St. George says witnessing the impact of your work represents one of the pros of a career in commercial banking. At a community bank, for instance, you can easily see how your actions affect the bank's performance, he says.
"Because we get to work with so many diverse businesses and people, no two days are the same. The day-to-day does not become mundane. That's something I've come to value more and more as my career progresses," St. George says of working at a community bank.
Other potential pros of a career in commercial banking include:
Reasonable work hours. Especially if you work at a bank branch, your work hours may be pretty attractive: Most bank branches open between 8 a.m. and 9 a.m. during the workweek and close between 4 p.m. and 6 p.m. Furthermore, banks shut down on federal holidays and some aren't open on Sundays.
Good benefits. Banks often provide generous benefits, such as health insurance, 401(k) plans, paid sick time, and paid vacation.
Career advancement. Some banking employers help cover continuing education courses or even college classes.
Entry-level opportunities. A person with a high school diploma may be able to enter the banking industry as a teller or other entry-level role and obtain valuable on-the-job training.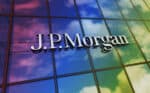 JPMorgan Commercial Banking Innovation Development Program
Seeking future leaders and disruptors, eager to kickstart their career in commercial banking. This is your opportunity to get a true feel for what it's like to be an IDP analyst at JPMorgan Chase.
Avg. Time: 30 to 60 mins
Skills you'll build: Issue trees, structured problem solving, market size estimation, data mining, data scraping, data analysis, data sorting
Cons of Working in Commercial Banks
One of the cons of a career in commercial banking is the need to engage in challenging conversations with customers and employees from time to time, according to St. George. Complicating these conversations is the heavily regulated nature of banking.
Other potential cons of a career in commercial banking include:
Stress. Some jobs in commercial banking might lead to a lot of stress, given the sensitivity of dealing with money and customers. You also might feel some pressure if you're not excited about handling financial matters or not very comfortable with technology.
Commission. In some cases, compensation may rely heavily on sales commissions rather than just a regular salary.
Education. You may need a bachelor's or master's degree for specific careers in banking.
Certification. To advance in commercial banking, you may need to obtain a professional certification, such as the Commercial Banking & Credit Analyst (CBCA) credential.
Learn about other career paths:
Image credit: depositedhar / Depositphotos.com