As one of the world's leading banking and financial institutions, Bank of America provides a variety of financial services to individuals, businesses, corporations, and governments. Ready to discover if working at Bank of America is the right career path for you?
In this guide, we cover:
What Is Bank of America?
Although some parts of the company date back more than 240 years, the main branch started in 1904 as the Bank of Italy in San Francisco. The company became Bank of America in 1930 and has since grown into the second-largest financial services and banking company in the U.S., posting $89.1 billion in revenue and $3.2 trillion in assets in 2021, and with more than 200,000 employees.
Bank of America is headquartered in Charlotte, North Carolina and operates all over the world, providing a wide range of banking, financial, investment management, and risk management products and services.
Dedicated to helping all clients achieve financial success, Bank of America uses industry expertise, innovation, and cutting-edge technology (such as Erica, one of the industry's first AI-driven virtual assistants) to deliver its purpose, live its values, and achieve responsible growth.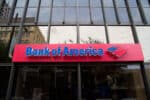 Bank of America Investment Banking
Explore life as an investment banker at Bank of America and obtain valuable skills to drive your career forward with our free job simulation.
Avg. Time: 5 hours
Skills you'll build: SWOT analysis, Equity Capital Markets (ECM), Debt Capital Markets (DCM), M&A targeting, financial modeling
Student Opportunities at Bank of America
Bank of America's campus recruiting division provides various programs for undergraduate and graduate students and entry-level candidates interested in working at the company.
Insight Programs
Considered pre-internship programs, college students in their sophomore years and beyond can join one of Bank of America's insight programs for opportunities to attend business seminars, networking events, and more.
Summer Internships (Analyst/Associate)
These 10-week internships expose students to skills training, development opportunities, performance evaluations, and social events. Analyst-level internships are for undergraduate students, while associate-level internships are for graduate students in MBA programs. Summer internships are Bank of America's primary source of hiring into full-time programs.
Full-Time Programs
The full-time programs are two-year rotational development programs in specific business areas. As with the internships, analyst-level roles in the full-time program are generally for students working toward a bachelor's or master's degree. Associate-level programs are for MBA students.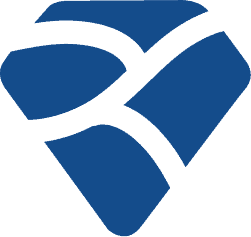 Forage Find
Bank of America is currently hiring for 2024 summer analysts! Check out the open roles on its careers page — and stand out during the application process with our free B of A Investment Banking course.
Bank of America Jobs and Salaries
Jobs at Bank of America fall under three main categories.
Banking, Markets, and Finance
These are Bank of America jobs in consumer and small business, wealth management, and global banking and markets. Employees in this department work directly with individual clients in the U.S., in addition to institutional clients and companies around the world.
According to Glassdoor, typical job titles and salaries for finance jobs at Bank of America are:
Fraud analyst: $59,200
Credit analyst: $76,400
Financial analyst: $86,800
Banking center manager: $102,900
Investment specialist: $109,600
Finance manager: $178,000
Investment banking associate: $184,600
Technology and Operations
Software developers, analysts, data engineers, software engineers, scrum masters, and more work in tech and operations. These positions work with the company's technology platforms, infrastructure, and information security capabilities.
Common technology job titles and average annual wages at Bank of America are:
Technology associate: $80,200
Technology analyst: $98,200
Systems analyst: $107,600
Information security analyst: $110,600
Software developer: $110,700
Software engineer: $122,000
Systems engineer: $134,000
Vice president — IT: $244,300
>>MORE: What Is a Software Engineer?
Business Support
This job category includes audit, administrative, human resources, legal, and risk management jobs. Business support employees work on specialist teams to ensure efficient day-to-day business operations.
Bank of America Benefits and Perks
In addition to standard insurance, retirement plans and paid time off, Bank of America offers a robust benefits package to employees. Although they may vary based on location and specific position, general benefits include:
New parent leave
Bereavement leave
Wellness programs
Child care reimbursement
Tuition assistance
Commuter benefits
Back-up elder and child care
Adoption and fertility reimbursement
Flexible work arrangements
Employee discounts
Bank of America also offers extensive professional development opportunities for employees via The Academy, which provides onboarding experiences, personalized support, and training and career development opportunities for more than 40,000 employees each year.
Former and current employees rate Bank of America's benefits 4.2 out of 5 stars on Glassdoor, with the majority of positive comments about health insurance, PTO and vacation, and the 401(k) plan. On Comparably, 75% of employees say they are satisfied with their benefits.
>>MORE: How to Find a Job You Love: 3 Things to Do (and 4 to Avoid)
Bank of America Culture
Employee reviews on Comparably give Bank of America a 3.5 out of 5 for its overall culture, which is a C+. However, 81% of employees look forward to interacting with their team every day, 60% are happy with their work-life balance, and 72% report a positive work environment.
According to MIT's Culture 500, collaboration is the most frequently positively discussed cultural value among employees. Execution, on the other hand, is the most frequently negatively talked about cultural value.
Though culture reviews are mixed, Bank of America is Great Place To Work-Certified, which indicates an overall positive company culture. In fact, 84% of employees agree that it is, indeed, a great place to work. Other findings from the 2021 Global Employee Engagement Study include:
90% can take time off work when necessary
92% feel good about how the company contributes to the community
90% say they felt welcomed when joining the company
89% say management is ethical and honest in business practices
In addition, Bank of America won several workplace awards in 2022, including Fortune's Best Workplaces for Women, Best Workplaces for Millennials, 100 Best Companies to Work For, and Best Workplaces in Financial Services & Insurance.
Values and Initiatives
Connection
Bank of America is dedicated to fostering connections among its employees with employee networks, clubs, annual events, and activities — like museum visits, cultural events, and sports tournaments.
Volunteering
The company encourages volunteerism, providing employees with two paid hours per week of volunteer time (during work hours). Employees at Bank of America volunteer millions of hours annually.
Diversity & Inclusion
Bank of America recognizes that people's differences make it a stronger company. It prioritizes diversity and inclusion with programs and initiatives that support women, the LGBTQ+ community, service members and veterans, people with disabilities, Asian Americans, Black/African Americans, Hispanic Latinos, and Native Americans. Company-wide, 50% of employees are women, and more than 49% are racially or ethnically diverse.
Environmental Sustainability
The company achieved 100% carbon neutrality and 100% renewable electricity in 2019 and has a net zero greenhouse gas emissions goal before 2050. Its Environmental Business Initiative has committed $1 trillion by 2030 to help work toward a low-carbon and sustainable economy.
Bank of America vs. JPMorgan Chase
As the number two and number one largest banks in the United States, Bank of America and JPMorgan Chase are natural competitors.
How does working at Bank of America compare to working at JPMorgan? Here's how the two powerhouse banks match up, based on Glassdoor reviews:
According to thousands of employee reviews, both companies have 4 out of 5-star ratings.
Bank of America ranks slightly higher for culture and values, work-life balance, and compensation and benefits.
Bank of America and JPMorgan tie in ratings for diversity and inclusion (4.2), senior management (3.6), and career opportunities (3.9).
79% of employees at both organizations would recommend the company to a friend, but JPMorgan employees rate their positive business outlook 1% higher than Bank of America employees.
How Does the Bank of America Interview Process Work?
For regular employees, the Bank of America interview and hiring process primarily involves competency-based interviews, with a mix of phone interviews, video interviews, in-person interviews, and panel or conference call interviews. The company may also use assessments and exercises to measure aptitudes and values for certain positions.
In addition to interviewing for competencies, Bank of America utilizes the interview process to learn about a candidate's aspirations, character, and values and see how well they match up with the company's values and culture.
Sample interview questions include:
With the financial market and technology changing faster than ever, how do you keep up with the changes? What's an example of something you've learned recently?
Teams usually include many different perspectives and ideas. Talk about a time you worked on a team and how all the different perspectives contributed to the team's success.
>>MORE: How to Use the STAR Method for Interview Questions
Student Interviews
Student applicants also experience a mix of interview types, including on-demand video interviews that occur asynchronously. A video on Bank of America's campus recruiting page offers these tips for acing on-demand video interviews:
Be yourself. You don't have to look at the camera the entire time, but do pay attention to your eye contact and body language.
Choose a quiet and comfortable space with no distractions, and check your lighting, technical requirements, and sound before you begin.
Dress professionally for the interview, as you would for the role you're applying for.
Go over the practice questions beforehand. In the on-demand interview, you'll have 30 seconds to listen to and read the question before responding. You'll then have three minutes to reply.
On Glassdoor, interviewees rate the Bank of America interview process as 2.8 out of 5 in difficulty. Around 67% of candidates report a positive interview experience, while 12% report a negative one.
In terms of getting an interview, 56% of interviewees applied online, 15% came in through campus recruiting, and 10% applied via a recruiter.
Takeaways
Bank of America is the second-largest bank in the United States and one of the world's leading financial services institutions.
Student opportunities include insight programs, summer internships, and full-time, two-year programs for undergraduate and graduate students.
Bank of America is a certified Great Place to Work, with many workplace and culture awards.
Important initiatives for Bank of America include diversity and inclusion, volunteerism, and environmental sustainability.
Interviews at Bank of America include competency-based questions in various interview formats.
Want to know what it's like to work at another top banking company? Check out the Guide to Working at Citi and Forage's other company guides.
Image credit: ventanamedia / Depositphotos.com