Congratulations — you've submitted your resume (and maybe a cover letter, too), and now you've landed a Zoom interview. The interview is a crucial part of the job-seeking process. It not only allows employers to meet you and learn more about your experience. It's also an opportunity for you to meet a company representative and learn more about the role.
Interviews in 2023 are still overwhelmingly virtual, and the remote hiring trend is here to stay. According to a 2021 Indeed survey, 82% of employers use virtual interviews in their recruitment process, and 93% of these employers plan to continue using virtual interviews in the future. As a result, present-day candidates need to know how to ace an interview on Zoom.
Zoom Interview Tips
From testing your tech to your virtual background, we'll review what you'll need to succeed in your next Zoom interview. In this guide, we'll cover tips for:
Crush the interview
Forage's free job simulations equip you with the skills and experience to speak confidently about the role during interviews.
Before the Interview
Prepare Your Responses
Just like any other interview, you'll need to do your homework. First, review the job description, company website, social media, and relevant industry news. Then, think of pertinent and original questions you'd like to ask the interviewer.
Unlike in-person interviews, Zoom interviews allow you to refer to notes during the interview. As you prepare, write down important points and questions on Post-it notes. While you don't want to be reading out a script, these small notes can help cue you to stay focused and on task while you're interviewing. And if you put the notes near your camera, they can help ensure you are maintaining enough "eye" contact with the camera.
Decide on a Background
Although you can add almost anything as a Zoom background, it's best practice to avoid eccentric virtual backgrounds and stick to regular, non-virtual backgrounds.
"Choosing a Zoom virtual background is tempting, but it can come across as unprofessional and even immature," Hanah Alexander, editor-in-chief and hiring manager at Today Testing, says. "When it comes to Zoom interviews, you need to make sure your background is professional and clean. This means no piles of laundry or dirty dishes in the sink. Instead, choose a neutral backdrop that will help you look your best on camera."
You can also choose to blur your background if you'd prefer not to show your physical space; however, make sure that the blur doesn't cut off any of your face or body before joining the call. You can do this by navigating to "Background & Effects" within your Zoom settings.
Get the Right Lighting
Lighting can also play a big factor in how you look in a Zoom interview.
"Use sufficient lighting in your room when doing the Zoom interview," says Philip Blackett, interview coach for Generation X, millennials and Generation Z job seekers. "If you have to, grab a ring light or a plug-in light … to add on to your current lighting, so the interviewer can see your face clearly and it presents you — the interviewee — in the best possible light (pun intended)."
Keep It Quiet
It's crucial to find a quiet place before you join the interview.
"Make sure you're in a room where you can close the door and won't be disturbed," Omer Usanmaz, CEO and co-founder of Qooper Mentoring & Learning Software, says. "If there's too much noise in the background, it will be difficult for the interviewer and interviewee to hear each other."
While it's almost impossible to cut all noise, minimize distractions by giving the people you live with notice of when you'll be interviewing, and shut your door to keep out any pets.
Test Your Tech
"Test your technology and Wi-Fi with a friend or family member before your interview," career and interview coach Kyle Elliott says. "This is particularly important if you are unfamiliar with Zoom or will be conducting your interview from a new location."
If you're unfamiliar with Zoom's functionality, spend time before the interview getting to know the basics of Zoom: how to join and leave a meeting, how to turn on and off your video and microphone, and the different Zoom view settings. While you can join a Zoom meeting without an account, it's worth creating one (it's free!), so you can practice using the platform.
It's also worth practicing a Zoom call to see how you appear on Zoom — everything from your attire to your lighting — and how you sound.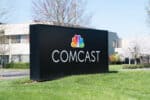 Comcast Unspoken Interview Fundamentals
Learn how to ace your interviews with this free job simulation from Comcast.
Avg. Time: 2 to 3 hours
Skills you'll build: Personal story, resume writing, identifying strengths, self-reflection, verbal communication, video interviewing
Dress Professionally
Even though your interviewer won't see your entire outfit, picking the proper Zoom attire is vital to making a good virtual first impression.
"Dress appropriately; consider what you would wear to an in-person interview and choose a similar outfit," Tracey Beveridge, HR director at Personnel Checks, says. "If you can, find out about the company dress code. Make sure that your background is contrasting, though, so that you don't just blend in!"
Learn more about zoom interview attire.
Be Timely
It's no longer necessary to show up considerably early for an interview. Instead, joining the meeting 5-10 minutes early will suffice. While waiting for the host to start or admit you to the meeting, turn off your notifications, review your interview responses, and get in your interview mindset.
During the Interview
Direct Your Attention
Just because you don't get to shake your interviewer's hand doesn't mean there aren't opportunities to connect. Nonverbal communication — like smiling, hand gestures, and eye contact — can still come through in a virtual interview.
"During the interview, look at your web camera, rather than the speaker or yourself," Elliott recommends. "This will make it appear as if you are making eye contact with the speaker."
If you know you'll get distracted by looking at your self-view during the interview, opt to hide your self-view or change your view to speaker view, so your video is much smaller.
Show Off Your Skills
One thing remains the same between a Zoom interview and an in-person interview: You need to make a good impression by showing you're the right person for the role. So use your prepared responses to share more about your relevant skills and experiences.
"Do not be afraid to tell your story authentically," Blackett advises. "Find two to three items on your resume to be prepared to tell your story on. Interviewers love to hear stories that tell the WHY behind your resume and your job history. "
Be Curious
Interviews are a two-way street. While trying to show the interviewer that you're right for the role, you also want to learn more about the position and the company. The interview is a great time to ask questions about anything you couldn't find during your research — whether that's the day-to-day responsibilities of the job or the company's work-life balance policies.
"Make sure you have at least two to three questions to ask your interviewer at the end of the interview," Blackett recommends. "Asking questions shows interest from your side and can help differentiate you from your competition when the interviewer considers past interviews."
Not sure what to say? Start with these top questions to ask during an interview.
Handle Technical Issues in Stride
Unfortunately, technical issues often happen during virtual meetings. While this can be frustrating, don't let it affect how you share your responses and questions. Instead, address the issue as soon as it happens. Ask to re-join the meeting, switch to another device, or quickly change your location depending on the problem. Acting quickly and efficiently will show you're well-versed in Zoom technology and an effective problem solver.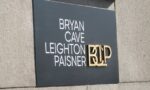 Interview Preparation: Your Own Story
Prepare for your next interview by identifying and understanding your strengths and learning how to tell your unique story.
Avg. Time: 3-4 hours
Skills you'll build: Interview preparation, career and self-development, research, storytelling, communication
After the Interview
Send a Thank You Email
Within 24 hours after the interview, email the interviewer a quick thank-you note. This email is another chance to share why you're excited about the role and what you'll bring to the table.
"Use the thank-you note as an opportunity to summarize your experience and reinforce your qualifications," Elliott advises.
Adding in a point of connection from the interview, whether that's something you learned about the company or your mutual favorite sports team, can help personalize your thank-you note and show the interviewer you care.
Zoom Interview Tips: The Bottom Line
Virtual interviews are here to stay, meaning it's essential for job seekers to be familiar and comfortable with Zoom technology.
Yet even as interview mediums change, the core ways to succeed in an interview remain the same: Do your research, show your interviewer why you're right for the role, and ask insightful questions.
Image credit: NewAfrica / Depositphotos.com