Professional services jobs are service-sector positions that require some type of special training. People and companies in this sector provide expertise and services to clients and consumers, rather than a product.
Professional and business services is a high-demand industry with plenty of opportunities for qualified job seekers. But is professional services a good career path? Below, we cover:
What Jobs Are Professional Services?
Many jobs fill the professional services career bucket. Among the available career paths are attorney, accountant, bookkeeper, architect, real estate appraiser, civil engineer, project manager, digital marketer, and consultant.
Because a wide variety of careers fall under the umbrella of professional services, education requirements and typical pay cover a broad range. Attorney Shavon Jones, chief content officer at legal coaching and training company Sales for Lawyers, believes professional services "is a top career choice."
What Do Professional Services Jobs Pay?
With so many roles in professional services, there are large pay ranges within the sector. In fact, Jones says experienced workers in professional services might be able to earn hundreds of thousands, if not millions, of dollars depending on their role in the industry.
"The pay will fluctuate based on the market demand for your service, as well as your expertise and reputation in the field," explains Ryan Miller, client success manager at Employment BOOST, a professional career services and outplacement firm.
According to job review platform Glassdoor, the average annual pay for a person in professional services was around $84,889 in July 2022. However, data from the U.S. Bureau of Labor Statistics (BLS) shows the average hourly pay for those working in professional and business services as $38.62 per hour, which is just over $80,000 per year.
Below is the average annual pay in 2021 for three positions within professional services:
Find your career fit
Discover if this is the right career path for you with a free Forage job simulation.
Types of Careers in Professional Services
An array of careers are available in professional services, including:
Advertising executive
Architect
Attorney
Bookkeeper
Consultant
Content marketer
Digital marketer
Engineer
Financial planner
Graphic designer
IT analyst
Project manager
Real estate appraiser
>>MORE: BCG Strategy Consulting Virtual Experience Program
Entry-Level Professional Services Jobs
Fortunately, professional services employers offer positions for entry-level job seekers as well. Entry-level positions in professional services include:
Accounting assistant
Budget analyst
Business analyst
Digital marketing associate
Junior account executive
Junior architect
Junior engineer
Junior financial planner
Law firm associate
Jones says entry-level pay in professional services is typically high enough to cover the student loan debt accrued from pursuing a graduate degree, which is often required for higher-level positions.
For instance, the median base salary for a first-year associate at a law firm was $165,000 in 2021, according to The National Association for Law Placement's (NALP) 2021 Associate Salary Survey. Legal professionals must typically earn a bachelor's degree and a law degree to become an attorney.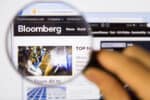 Bloomberg Client Service
Discover a professional services career at Bloomberg with this free job simulation.
Avg. Time: 5 to 6 hours
Skills you'll build: Multi-tasking, prioritization, time management, problem solving, critical thinking, conflict resolution
Pros and Cons of Professional Services Careers
Like any job, pros and cons exist for careers in professional services. Although many details depend on the specific career, these are some of the general benefits and disadvantages.
Pros of Professional Services Jobs
1. Solid demand for professional services
Since the height of the COVID-19 pandemic, hiring in professional services has seen healthy growth, according to the BLS.
Many sectors within professional services are essential "and thus will never go extinct," says business and psychology professor Brandi Baldwin, CEO of Millennial Ventures Holdings, which owns a portfolio of startups.
Jones states that job security in professional services is generally positive because once you become a subject matter expert in your field, "there are few people an employer can replace you with."
2. Great potential for pay gains
As a person advances in professional services, they often can charge hourly, particularly if they've built an impressive client roster and have a proven track record, according to Miller.
"The nice thing about professional services is that a lot of your success will be based on your expertise, as well as your customer service," he says. "If you're the best at what you do, people will usually pay for it."
Jones agrees with that assessment.
"Generally, the longer you do this work, the better at it you become and the more you're worth in the marketplace," she says.
3. Considerable flexibility
Once a worker has accumulated a certain amount of experience, several career options await them in professional services.
For instance, they might be able to strike out on their own and establish their own business, such as a law firm, accounting firm, or financial planning firm. Or, if they enter the consulting side of professional services, they can plot their own course, like working in-house at a large company or as an independent contractor.
In addition, Jones points out that new career avenues are opening up in professional services. She cites the expansion by many professional services firms of in-house teams dedicated to business development.
"So, if working as a subject matter expert becomes mundane, there's the ability to switch from the client-service side to the revenue-generation side, which presents an entirely different challenge," Jones says.
Cons of Professional Services Jobs
1. Rising role of technology
Businesses in professional services are increasingly adopting new software, artificial intelligence, and other types of technology.
For example, professional services firms wanting to cut costs and avoid labor challenges may turn to technology to automate tasks and increase productivity. This can nibble away at job growth for careers in this field.
2. Barrage of paperwork
In some cases, workers in professional services become bogged down by paperwork. For instance, many employees in the sector complain about spending hundreds of hours cranking out reports that might not even be worth the effort.
3. Education requirements
According to Baldwin, many workers in professional services must invest in costly and time-consuming schooling and training. An accountant, for example, must hold a bachelor's degree and often needs to be licensed as a certified public accountant (CPA). Similarly, an architect must obtain a bachelor's degree, qualify for a license, and keep up with continuing education.
This hefty education investment may be a barrier to those wanting to enter the professional services industry.
Professional Services Jobs Outlook
Because professional services are consistently in demand, the job outlook for these careers remains strong year over year. According to the BLS, employment in professional and business services has grown by 880,000 jobs since February 2020, including the addition of 74,000 jobs in June 2022.
In addition, workers can often perform professional services jobs from home. With many companies willing to hire outside their immediate geographic areas, there are ample opportunities for professionals in the field.
Image credit: stokkete / Depositphotos.com