Goldman Sachs has made a name among global investment banks, offering financial services to everyone from individuals to corporations. Are you considering working at Goldman Sachs? Here's what you need to know.
What Is Goldman Sachs?
So, what does Goldman Sachs do? The company specializes in securities, investment management, and other financial services. In 2022, it reported $47.4 billion in revenue, a record for the company. Currently, the company ranks No. 55 on the Fortune 500 list.
In 1869, Marcus Goldman founded the company as an alternative financing option for merchants. It would eventually grow to employ approximately 40,000 employees with office locations worldwide. Goldman Sachs' headquarters is in New York City.
Today, Goldman Sachs has defined its purpose as helping clients succeed financially. Its mission statement reads: "At Goldman Sachs, we advance sustainable economic growth and financial opportunity." The company's core values include client service, excellence, integrity, and partnership to uphold its mission.
Goldman Sachs Jobs and Salaries
If you're studying any finance-related subject, you've probably considered a career with Goldman Sachs. But the company offers more than just finance career paths, such as working for its engineering and business teams.
Your compensation and career trajectory will vary depending on your department and specific position. However, in general, here's what you can expect on some of the major teams at Goldman Sachs.
Goldman Sachs Engineering Team
Goldman Sachs' engineering team turns innovative ideas into reality. It helps the company and its clients with infrastructure solutions, cybersecurity, and other technology. According to Glassdoor, estimated base salaries for an entry-level engineering career at Goldman Sachs include: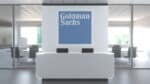 Goldman Sachs Software Engineering
Learn how engineers help major banks solve some of the world's most complex problems with this free job simulation from Goldman Sachs.
Avg. Time: 2 hours
Skills you'll build: Cryptography, password cracking, password best-practice
Goldman Sachs Finance and Accounting Team
The financial and accounting team steers the direction of Goldman Sachs' operation. Through financial analysis and forecasting, this team determines the strategy Goldman Sachs puts into play. According to Glassdoor, these are estimated base salaries of several jobs on Goldman Sachs' finance and accounting team for employees with 0-1 years of experience:
Goldman Sachs Business Team
Goldman Sachs' business team improves how the company makes decisions by analyzing current and past data. According to Glassdoor, here's the estimated base salary for an early-career Goldman Sachs business employee:
Business analyst: $81,000
Senior business analyst: $104,000
Operations analyst: $65,000
Senior operations analyst: $81,000
Want to learn the skills used daily by the business team at Goldman Sachs? Take our Goldman Sachs Excel Skills for Business Virtual Experience Program.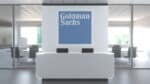 Goldman Sachs Excel Skills for Business
Learn the basic Excel and modeling skills business and finance teams use every day.
Avg. Time: 3-4 hours
Skills you'll build: Microsoft Excel, cell basics, formatting, income statement, financial forecasting
Student Opportunities
Student programs: Goldman Sachs internships and other entry-level programs can jump-start your career, with several opportunities for both undergrad students and recent grads.
Student events: If you want a feel for what a Goldman Sachs career is like, look into its workshop opportunities. The company also offers coffee chats for students to help them decide if Goldman Sachs is the right place for them after graduation.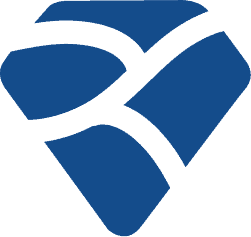 Forage Find
Goldman Sachs is currently hiring for 2024 Summer Analyst positions! Learn more about these opportunities on Goldman Sachs' careers page and get interview and internship-ready with Forage's free job simulations.
Goldman Sachs Benefits
Goldman Sachs offers various benefits, depending on which office you work in, your team, and your position within that team. But here's what you can generally expect from benefits at Goldman Sachs:
Fitness benefits: Some Goldman Sachs locations have an in-house fitness center. For locations without a fitness center, the company typically reimburses membership fees.
Family care: Goldman Sachs offers support services and transitional programs to new and current parents. Some of its offices even provide on-site child care centers.
Flexible working: Most positions allow for different work schedules and arrangements depending on the job. Examples of flexible working include job-sharing and differing hours.
Goldman Sachs Culture
Per Comparably, Goldman Sachs is above average for overall culture ratings, netting 3.8 out of 5 stars, which is a B rating. Employees report an extremely fast work pace at Goldman Sachs with an average 10.3 hours of work a day. In addition:
67% say their work environment is positive
63% are happy with their work-life balance
79% look forward to interacting with their team daily
MIT's Culture 500 compiled employee reviews and scanned them for nine different cultural values. Collaboration was the most positively discussed value, while agility was the most negatively discussed.
Community Engagement Initiatives
Goldman Sachs has invested over $2.5 billion in community engagement in recent years. Here are some of its major initiatives:
10,000 Women: To uplift female entrepreneurs, Goldman Sachs helps them with education, capital, and mentorship.
10,000 Small Business: Goldman Sachs provides education and capital to small businesses to help them grow economically and create new employment opportunities.
Community TeamWorks: This is Goldman Sachs' volunteer initiative, which works with nonprofits worldwide. Goldman Sachs employees have completed 2.9 million hours of volunteering and over 23,000 projects as part of the program.
Get noticed by recruiters
Enroll in a free Forage job simulation to showcase your skills and connect with top companies.
Goldman Sachs vs. Other Top Companies
Goldman Sachs is a powerhouse in the highly competitive financial services industry. Here's how working at Goldman Sachs compares to working at other top companies in the field, according to employee reviews on Glassdoor, Indeed, and Comparably (ratings are based on a maximum of five stars).
| | Glassdoor | Indeed | Comparably |
| --- | --- | --- | --- |
| Goldman Sachs | 3.8 | 3.9 | 3.8 |
| JPMorgan | 4.0 | 3.9 | 3.6 |
| Wells Fargo | 3.6 | 3.7 | 3.9 |
| Bank of America | 4.0 | 3.8 | 3.6 |
| Morgan Stanley | 3.9 | 3.8 | 3.2 |
Applying to Goldman Sachs Careers and Internships
According to CNBC, Goldman Sachs hit a record high in 2022 for applicants to its internship programs — with 236,000 people applying globally, 79,000 in the U.S. Its acceptance rate hovers at about 1.5%.
With so many applicants for so few openings, landing a position with this competitive company is challenging; however, it's not impossible. For prospective interns, starting early (applications open a full year in advance!) and connecting with Goldman Sachs via My GS Events enables you to network with the company and register for a variety of virtual and in-person events that can help you stand out.
For professionals already in the workforce looking to apply for a full-time position, Goldman Sachs offers several programs to help applicants get a foot in the door:
Bridge to Banking
Neurodiversity Hiring Initiative
Career Pivot Series
Returnship Program
Veterans Integration Program
Skillset Recruiting
So, how do people land interviews at Goldman Sachs? According to Glassdoor, 53% of interviewed applicants applied online, while 25% applied through campus recruitment and 9% through general recruitment.
The majority, 61%, of interviewees reported a positive interviewing experience, with only 11% reporting a negative experience. On average, interviews were rated a 3.1 out of 5 difficulty.
>>MORE: Ready to interview for an investment banking role? Learn all about Superday and how to prepare.
Takeaways: Working for Goldman Sachs
Goldman Sachs is a global financial services company specializing in securities and investment management.
In addition to investment banking positions, the company offers roles working in engineering, business, and other departments — and several internship opportunities for students.
Collaboration is the most positively discussed cultural value among Goldman Sachs employees, while agility is the most negatively discussed.
Fifty-three percent of interviewees applied online to Goldman Sachs, and 25% came from campus recruiting; 61% reported a positive interviewing experience.
Not sure what career path you want to pursue? Check out our free career quiz for students to help you find your dream job!
Image credit: alexeynovikov / Depositphotos.com