Accounting is the area of financial services that deals with organizing and summarizing financial data for businesses and individuals. In business, accounting involves analyzing financial details and auditing company finances and transaction information. Although accounting is often misconstrued as a job that only focuses on adding and subtracting, the accounting industry is actually incredibly varied and includes different specializations and skills.
Definition of Accounting
The simplest way to define accounting is: the process of keeping track of accounts. In the same way you check your bank accounts to determine how much you've spent or earned, a business needs to know the status of its accounts.
Ultimately, every business needs accounting — it's how companies understand their financial footing and future growth (or decline). Sometimes, accounting is called "financial reporting" because accounting in businesses often focuses on the analysis and communication of a business' financial information.
Accountants also report important financial information to external authorities. For example, tax accountants ensure companies meet tax requirements and provide the Internal Revenue Service (IRS) with accurate information.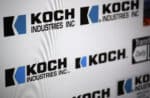 Koch Accounting
Fulfill requests from upper management and analyze financial data sets in this free job simulation from Koch Industries.
Avg. Time: 2 to 3 hours
Skills you'll build: Critical thinking, problem solving, process ownership, organization, Excel, data analysis, communication, financial acumen, project management
Accounting has two main focus areas: financial accounting and managerial accounting. 
Financial Accounting
Financial accounting deals primarily with reviewing and reporting transaction data for a company. This boils down to: how much cash went out and how much cash came in?
In practice, it's much more complicated than that. Businesses typically have many financial aspects that need to be recorded and reported, such as non-liquid assets, (like real estate), revenue streams, investor cash, and shareholder equity.
Managerial Accounting
Managerial accounting involves using the financial data of a business to inform company decisions. These accountants look at financial documents and determine what changes need to be made moving forward to meet specific goals or objectives.
Essentially, while financial accounting is recording and reporting, managerial accounting is interpreting and analyzing.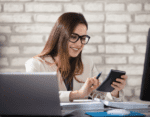 Chartered Accountants ANZ: What's it like to run your own business?
Learn fundamental financial analysis and managerial accounting skills with this free job simulation from Chartered Accountants ANZ.
Avg. Time: 3 hours
Skills you'll build: Critical thinking, data analysis, financial analysis, business forecasting, presentation, communication
Careers in Accounting
People who work in accounting are typically called accountants,but many different job titles exist within accountancy. Additionally, because accounting is core to every business, accountants can work in a wide variety of industries and sectors.
Accounting Jobs
Auditors track accounts and ensure information is recorded accurately.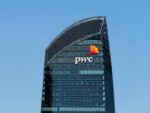 PwC Audit
Learn the auditing skills you need to get hired with this free job simulation from PwC.
Avg. Time: 3 to 4 hours
Skills you'll build: Analysis, documentation, communication, compliance analysis, policy interpretation, issue identification, client meetings
Forensic accountants investigate financial information to find areas of fraud or misconduct, usually for law enforcement agencies.
Tax accountants prepare and file tax documentation for a business and ensure it's following all local, state, and federal regulations.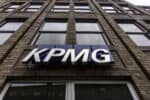 KPMG Career Catalyst: Tax
Experience a day in the life of a tax accountant at one of the top firms in the world with this free job simulation from KPMG.
Avg. Time: 3 to 4 hours
Skills you'll build: Tax research, technical writing, critical thinking, data modeling, Excel, manipulating data, communication, tax types
Budget Analyst
A budget analyst, or cost analyst, reviews a company's spending habits and determines ways to make the budget more efficient.
Controller or Financial Manager
Controllers or financial managers are high-ranked finance professionals who develop long-term financial plans and ensure a company stays in good financial health.
Chief Financial Officer
The chief financial officer (CFO) is the top-ranked person regarding a company's finances. They oversee finances for the entire organization and help other executives make decisions.
>>MORE: See 20 popular careers in finance.
Accounting Industries
Accountants, and other related finance professions, can work in nearly any industry, including:
Banking
Transportation
Retail
Nonprofit
Government (local, state, and federal)
Regardless of industry, accountants either work internally or externally:
Internally, an accountant is an employee of the organization they manage accounting tasks for.
Externally, an accountant acts as a consultant, providing third-party accounting services to businesses.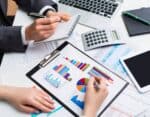 Ryan LLC Property Tax Consulting
Explore a career in external accounting and learn business valuation and due diligence skills with this free job simulation from Ryan LLC.
Avg. Time: 2 to 3 hours
Skills you'll build: Microsoft Excel, critical thinking, valuation techniques, Excel modeling
Advantages and Disadvantages of Accounting Careers
Advantages
One advantage of a career in accounting is that options are available within most industries.
Daniel Siciliano, CPA, CMA, senior lecturer in accounting at University of Nevada, Las Vegas, says, "The career options within accounting are varied and include fast paced high reward jobs and slower paced jobs that are more quality-of-life focused."
Additionally, accounting is a stable field to get into: Every company needs accounting, and it's a growing career. According to the U.S. Bureau of Labor Statistics, employment for accountants and auditors is expected to grow 4% from 2022 to 2032.
>>MORE: Explore the different career paths within accounting.
Disadvantages
A key disadvantage of working in accounting is the pressure of the job. Companies are dependent on accurate accounting to survive, so there's a need for precision and attention to detail.
Additionally, some financial information necessitates working with hard deadlines, creating longer working hours and a more stressful environment. This is especially true during tax season.
Another disadvantage some people may find is the subject matter itself.
"I have found that there are negative views around the accounting profession as it is deemed boring or a passion for math is needed," says Francis Fabrizi, an accountant at Keirstone Limited. "However, this is not the case, especially now that there are so many accounting software and apps to help make accounting tasks as easy as possible."
Find your career fit
Discover if this is the right career path for you with a free Forage job simulation.
How to Get Into Accounting
Education
You typically need a bachelor's degree in accounting or a related finance field to get into accounting. This education is also great preparation for the Certified Public Accountant (CPA) license or to find an entry-level position in the accounting field.
"An accounting qualification [like a CPA license] is not necessary for most entry-level positions, which usually involve processing and generating invoices, payroll, assisting with basic bookkeeping and general administration tasks." Fabrizi says, "Roles like these are a great way for someone to 'test the water' and decide whether to take their finance career further."
Many accountants choose to pursue advanced degrees to help meet education requirements for a CPA license or other certifications, like the certified management accountant (CMA) designation. Additionally, advanced degrees can help with career progression and make you more marketable to employers.
Certifications and Licensing
The most common certification or license for accountants is the CPA license. Qualifications for a CPA license vary by state, but you generally need a four-year degree, a few years of accounting experience, and to pass the CPA exam.
The CPA exam is tough, but having this certification is one of the most important tools for progressing in an accounting career.
"Many CPAs can move into other areas of business like finance or operations and many times CPAs can be promoted to the top position in the company. It is very hard to be an executive without understanding accounting," notes Siciliano.
Skills
A career in accounting requires at least some skills in mathematics. Other crucial skills for accountants include:
Start learning the skills you need to succeed with Forage's free accounting job simulations.
Image credit: AndrewLozovyi / Depositphotos.com