If long-term demand is any indication, technology is a good — or maybe even great — career. And the industry's generous pay makes tech an even more attractive field. But is technology a good career path? Here, we explore:
The Tech Job Market
The U.S. Bureau of Labor Statistics forecasts the number of computer and IT jobs will rise 13% from 2020 to 2030, which outpaces the average for all occupations. The U.S. will add an estimated 667,600 computer and IT positions during that period. The bureau says demand is rising due to growth in cloud computing, information security, and data gathering and storage.
Through the first five months of 2022, tech employment in the U.S. expanded by 106,700 positions, according to CompTIA, a trade group for the IT industry. In May 2022 alone, job postings for tech jobs in the U.S. totaled 623,627, the group says. Openings for software developers and engineers accounted for nearly one-third of tech job postings that month.
Some employers may be desperately scrambling to fill those job openings. Seventy-two percent of tech workers surveyed in the fall of 2021 by TalentLMS and Workable said they were considering quitting their jobs or exploring new career opportunities within the next 12 months.
Between the ongoing demand and the potential exit of some employees, someone interested in tech — particularly someone with tech knowledge and experience — might find a career path in tech especially smooth.
"Although you may have seen headlines about job cuts in the tech sector, technology remains a good career path," says Erica Mobley, business development manager at New Orleans-based Sentient Digital, a provider of software and tech services for businesses and government agencies. "The tech sector is very broad and hiring needs vary widely by company. In constantly developing fields such as artificial intelligence and cybersecurity, new talent will always be needed."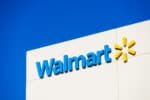 Walmart Advanced Software Engineering
Explore a career in software engineering with Walmart's free job simulation.
Avg. Time: 3.5 to 4 hours
Skills you'll build: Java, data structures, software architectures, SQL, Python, data munging
What Do Tech Jobs Pay?
Tech jobs generally pay far more than typical jobs do. For example, the Bureau of Labor Statistics says the median annual pay for computer and IT jobs in May 2021 was $97,430, more than double the median annual pay for all occupations ($45,760).
Tech career marketplace Dice reported that in 2021, the average tech salary in the U.S. hit a record-high $104,566, up 6.9% from the previous year. According to Dice's 2022 Tech Salary report, the tech occupations that saw the fastest-growing salaries from 2020 to 2021 include:
Web developer: 21.3% to $98,912
Database administrator: 2.4% to $111,362
Technical support engineer: 12.4% to $77,169
Data analyst: 11.5% to $84,779
Software developer: 8% to $120,204
"Compensation varies widely by position and company, but in the tech industry in general, with its demand for rare skill sets, earning potential may be higher than in many other fields," Mobley says.
>>MORE: Navigate numbers with Accenture's Data Analytics Virtual Work Experience program.
Types of Careers in Tech
The tech sector offers an array of careers. Among them are:
Systems administrator
Data scientist
Software developer
IT support specialist
Computer network architect
Information security analyst
Web developer
Quality assurance tester
Database administrator
"A career in technology is an excellent choice," tech entrepreneur Brian David Crane says. "There are so many different niches within the field of technology, from software and app development to database management, cybersecurity to artificial intelligence. Whatever your interest may be, tech workers are always in demand."
Core Tech Skills Required
Tech jobs generally require more hard skills versus soft skills, but both kinds of skills are important to succeeding in the tech industry.
Hard skills you might need include:
Data analysis

Programming

Software development

Cybersecurity
>>>MORE: Expand your technical skills with Forage Virtual Experience programs in tech.
Soft skills you might need include:
Problem-solving

Creative thinking
Entry-Level Tech Jobs
While many tech employers prefer to hire workers with bachelor's or master's degrees, some are willing to take a chance on entry-level workers who don't have college degrees or even any tech experience. Among these jobs are:
App developer
Computer technician
Data entry specialist
Technical writer
Help desk specialist
Some of these entry-level jobs can pay reasonably well. For example, a help desk specialist can earn anywhere from $36,500 to $74,250 a year, according to staffing company Robert Half, while annual pay for a computer technician ranges from $36,500 to $48,750.
Pros and Cons of Tech Careers
No career is perfect, and a tech career is no exception. Here are some of the pros and cons of tech careers.
Pros of Tech Careers
Variety
Flexibility
Fast pace
One of the pluses of a tech career is the myriad options for someone heading down this career path. As Crane points out, the range of specialties in the tech sector includes app development, artificial intelligence, cybersecurity, database management and software development.
"It's a field with a lot of growth potential," Crane says.
Furthermore, Crane emphasizes that many tech workers enjoy great flexibility in terms of work schedules and remote work. A 2021 survey by IT research and advisory company Gartner pinpointed flexibility — namely related to work hours and locations — as the No. 1 key to productivity among digital workers worldwide.
Mobley also notes that a tech career allows someone to apply their skills in a fast-paced, ever-evolving industry, ensuring that you'll seldom be bored.
"If you're a lifelong learner, you'll do well in the field of technology, as skills need to constantly be maintained and improved," Crane says.
Cons of Tech Careers
Stress
Constant learning
Job uncertainty
Crane cites stress as one of the drawbacks of a tech career, most notably if you're on the frontlines of ensuring technology is running smoothly.
"Bugs and breaches can always happen," he says, "and you're responsible for resolving these issues as soon as possible. If a website is down, it's lost money."
In addition, although some people might view it as a pro, others might view it as burdensome to need to continually learn and adapt to succeed in tech, Mobley says. For instance, you might have to regularly become certified in emerging facets of technology, such as cloud computing and artificial intelligence.
And while tech workers are generally in high demand, industry layoffs can and do happen, particularly at cash-strapped tech startups. A tally by Crunchbase showed that through mid-June 2022, more than 21,000 workers at U.S.-based tech companies had been laid off since the beginning of the year. At the same time, some tech companies have been yanking job offers before new hires have started work.
"Many technology startups that saw tremendous growth in 2020, particularly in the real estate, financial and delivery sectors, are beginning to see a slowdown in users," wrote Andrew Challenger, senior vice president of outplacement firm Challenger Gray & Christmas.
Explore more career paths:
Image credit: DmitryPoch / Depositphotos.com