Hard skills are objective, quantifiable skills gained through training, school, or work experiences. Not only can you learn hard skills, but you can easily prove them — for example, you either know how to write code or you don't. Certifications, degrees, and licenses can demonstrate to potential employers that you have certain hard skills.
Types of Hard Skills
Technical Skills
Technical skills involve knowing how to use specific software or equipment. You often need these skills for jobs in information technology, engineering, and science, but hard technical skills can come in handy in a variety of positions. Technical skills are highly-sought after, too — according to a 2022 survey from the National Association of Colleges and Employers (NACE), 50% of employers are looking for technical skills on candidates' resumes.
Examples of technical skills include:
Computer-aided design (CAD)
Regression analysis and modeling
Customer relationship management (CRM) programs
Drafting
Network administration
Technical troubleshooting
Blockchain
Prototyping
Point of sale programs
Coding and programming, such as JavaScript or Cascading Style Sheets (CSS)
>>MORE: Check out our picks for the best online coding bootcamps of 2023.
Analytical Skills
Gathering and analyzing data is a core function of many jobs. Data literacy and the ability to accurately understand and draw conclusions from data is a crucial skill for most workplaces. As technology grows, knowing how to make data-driven decisions is vital to the success of many businesses and industries.
Examples of analytical hard skills and programs that help with analysis include:
Data mining
Database management
Diagnostics
Forecasting
Web analytics
System Information for Windows (SIW)
Data presentation and visualization
Google Analytics
Python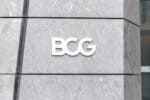 BCG Data Science and Analytics
Explore how data analysis can transform businesses with BCG's free job simulation.
Avg. Time: 5 to 6 hours
Skills you'll build: Communication, business understanding, hypothesis framing, programming, data visualization, creativity, modeling, model evaluation, model interpretation
Computer Skills
Computer skills can range from basic computer literacy to being able to code or program computers. In modern workplaces, knowing your way around a computer is a vital skill.
Examples of computer skills are:
Microsoft Office Suite
Google Suite programs
Spreadsheets
Social media
Typing
Graphics
Email
Antivirus programs
Zoom
Web browsers, like Firefox, Chrome, and Safari
Adobe PDF reader
>>MORE: Learn more about the top skills you need on your resume.
Marketing Skills
Hard skills for marketing include the familiarity with specific programs and platforms needed to track or create marketing materials and campaigns. Marketing skills also involve being able to communicate effectively and persuasively.
Examples of marketing skills include:
Copywriting
Search engine optimization (SEO)
A/B testing
Google Analytics and Google Search Console
AdWords
MailChimp
Email marketing
Social media marketing
Salesforce
Press release writing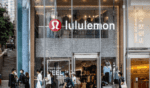 Lululemon Omnichannel Marketing
Learn how to build integrated marketing plans with this free job simulation from Lululemon.
Avg. Time: 4 hours
Skills you'll build: Creative thinking, project management, strategic and analytical thinking, product development, user research, market research, decision making, communication
Communication Skills
While general communication skills are often considered soft skills, hard communication skills involve specific ways of effectively showing and telling information and ideas to others. Communication skills can be as simple as writing professional emails to colleagues or as intricate as creating graphs and images to explain specific concepts.
Examples of hard communication skills include:
Editing
Gmail
WordPress
Foreign languages
Translation and transliteration
Transcription
Graphic design
Data visualization
Typography
Excel for graphs and models
Adobe InDesign
Tata Data Visualization
Discover insights in complex data with Tata's free job simulation.
Avg. Time: 3.5 to 4.5 hrs
Skills you'll build: Data analysis, data interpretation, data visualization, charts and graphs, visual basics, analysis and presentation, effective communication
Business, Finance, and Management Skills
Business, finance, and management skills are specific abilities required for running and regulating business and commerce. These skills involve being able to use certain programs to ensure the business runs smoothly and making calculations to inform difficult business decisions.
Examples of business, finance, and management skills include:
Calculating business metrics, like profit margins
Logistics
Budgeting
Negotiating
Payroll programs
Sales
Bookkeeping
HubSpot
Trello
JPMorgan Global Finance and Business Management
Learn fundamental data analysis skills that'll help you drive complex business decisions with this free job simulation from JPMorgan.
Avg. Time: 4 to 5 hours
Skills you'll build: Excel, written communication, data analysis, pivot tables, data visualization, storytelling, balancing priorities
Other Skills
There are virtually endless examples of hard skills. Essentially, if it's something you can learn and can prove your expertise in, it's probably a hard skill. Some are hyper-specific to certain industries, though. For example, being able to cut hair is a hard skill for hairstylists and running an X-ray machine is a hard skill for a radiologist.
Some other examples of hard skills are:
Creating slideshows and presentations
Proposal writing
Knowledge of content management systems
Adobe Creative Suite
Print design
Physical therapy
Automotive technology
Carpentry
Plumbing
Electric engineering
Wireless broadcasting systems
Human Resources Information System (HRIS) expertise
Showcase new skills
Build the confidence and practical skills that employers are looking for with Forage's free job simulations.
How to Showcase Your Hard Skills to Employers
Use your resume and cover letter to show off your hard skills. Remember to back them up with evidence, too. For example, you can mention a project you worked on that used a specific skill or a course you took that taught you the skill.
"When it comes to featuring hard skills in your resume, make sure you don't just dump the terms in your Skills section and call it a day," Daniel Lorenzo, marketing director at Let's Eat, Grandma, says. "You need to provide clear evidence that you have used that skill to achieve results throughout your resume – mostly in your bullet points and your summary."
Utilize the space in your cover letter to expand upon the key skills you mention in your resume.
"In a cover letter, you can weave your hard skills into a story or anecdote that also tells … why you're an outstanding candidate," says Dan Shortbridge, resume writer and career coach and founder of Results Resumes. "For example, a welder can describe how they first became interested in welding and honed their skills creating items at their vocational-technical high school."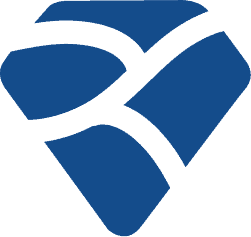 Forage Find
Expert Tip: If you don't have related work experience it can be helpful to showcase hard skills that you've developed via your education by adding a "related coursework" section under your degree in the education section of the resume.
Include Both Hard and Soft Skills
Employers want to see a mix of both hard skills and soft skills, and the difference between the two may not always be easy to define. Take communication for example: the ability to talk and interact with coworkers or clients professionally is typically considered an interpersonal or soft skill, but written communication is often labeled as a hard skill. Interpersonal skills aren't something you can typically learn in a course or earn a certificate in, but you can learn to write effectively through school or training.
Showcasing both hard and soft skills in your resume and cover letter can help you prove to employers that you have the technical abilities to do the job as well as the interpersonal and organizational skills to work effectively within their company.
Start building your skills by taking one of Forage's free job simulations.
Image credit: hsfelix / Depositphotos.com