Working on your resume and staring at an empty skills section with no idea what to put down? We've all been there— and we're here to give you some direction.
The skills section of your resume should showcase your most relevant skills and reflect the requirements of the position you are considering. It should accurately summarize your experience and include a mix of hard and soft skills.
Reviewing the job description is helpful in this process. If you have experience in one of the areas listed, you want to ensure you're highlighting it.
Depending on the industry or field, the type of skills you should feature may look very different. However, there are some top skills that employers everywhere want to see on your resume. They include:
1. Communication Skills
Communication skills show your potential employer how you relay and absorb information. Every job on the market requires communication skills, whether it's sending effective emails, running productive meetings or setting clear goals. However, it's not enough to just list "excellent communication skills". You need specifics.
For example, if you helped write the copy on your company's new website, list "copywriting" on your resume, rather than "written communication." The more specific you are, the better.
If you are fluent in a second language or even just know the basics of another language, you should include that on your resume. Language skills can help you stand out over another candidate. Other examples of specific communication skills include:
Negotiation
Presenting
Team-building
Public Speaking
Showcase new skills
Build the confidence and practical skills that employers are looking for with Forage's free job simulations.
2. Computer Literacy Skills
This is where your hard skills come into play. Similar to communication skills, computer skills are among the top skills employers look for while recruiting. Nearly 55% of employers consider computer skills essential, according to the National Association of Colleges and Employers.
You'll want to show the specific programs you've used and your proficiency level in them. Think of past work or even school experiences. What programs have you spent the most time using? Even cloud-based applications, like Google Drive or Github, might be worth mentioning. After you have a list of them, narrow it down to the ones most relevant to the role. Examples include:
Programming Softwares
Graphic Design Tools
Spreadsheets
Social Media Experience
Databases
3. Creativity and Innovation Skills
Many companies need employees that are prepared to think outside of the box to solve difficult problems. These organizations might look to hire people who demonstrate they aren't afraid to take risks.
If you're going to list "creativity" as a skill on your resume, you should ensure the rest of your resume reflects it. If you came up with a new idea and implemented it in any of your past positions, include this under your job role, along with the effect it had. If you just graduated from school, think of a time in your academic career where you approached a big assignment differently and be prepared to share your example in an interview.
Expert Tip
"I would try to avoid directly listing out soft skills on your resume, either in the objective statement or in the "skills" section (leave that for your technical skills). This is because they're typically subjective and tricky to quantify. Instead, it should be clear in the bullet points under your professional experience section that you have demonstrated strong communication skills, e.g. leading the weekly team update meeting, presenting your findings and recommendations of a project to the leadership team or consistently resolving client queries."
Annalise Pike, Student Success at Forage
4. Data Analytics
Although this may seem like a technical skill set, it's becoming important for all applicants to possess a basic understanding of how to use data to inform decisions. The Business-Higher Education Forum found almost 70 percent of business leaders prefer job applicants with data skills. In some professions, you'll have to access to data from internal company tools or software. Examples include:
Tableau
Google Analytics
Power BI
Looker
Salesforce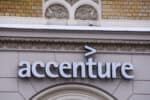 Accenture Data Analytics
Learn in-demand data analysis skills with this free job simulation from Accenture.
Avg. Time: 5 to 6 hours
Skills you'll build: Teamwork, project planning, data modeling, data analysis, data visualization, presentations, communication
5. Leadership or Project Management Skills
Listing leadership skills on a resume will show a potential employer that you take initiative and require minimal oversight. 68 percent of employers consider leadership skills essential for college graduates coming into the workforce.
Add specificity listing distinct leadership skills. Examples include office management, accountability, giving feedback, supervision, or delegation.
Similar to the skills above, if you include "leadership skills" in your list of skills, your experiences should back it up. In the points under your past job title, make sure you have "managed", "led" or "drove" projects and describe the results.
Formatting your resume to showcase your top skills
After you have identified your relevant skills, make sure you are showcasing your skills in an appropriate format. You want your resume to be easy to read for potential employers.
Build real-word skills with one of Forage's free virtual experience programs.