Whether you drink energy drinks on the daily or have heard "Red Bull gives you wiiings" echo over the TV, there's no denying that Red Bull is a household name. And they do a lot more than just sell beverages. If you want to be a part of that, you might want to consider working for Red Bull.
This guide includes what you should know before or while you're applying for a position with Red Bull:
>>MORE: Explore working in sales at Red Bull with this Forage virtual work experience.
What is Red Bull?
Red Bull started as an energy drink company based in Austria. Although they are known for their energy drinks, the company's mission has expanded to include events, racing, esports and more.
In 1984, Dietrich Mateschitz started perfecting the Red Bull recipe until the product was released in 1987. Today, the company has expanded to include limited edition flavors, organic sodas, and a plethora of flavors.
Jumping into the energy drink industry as it was first getting off the ground, Dietrich Mateschitz found a unique approach to marketing the drink -through events and athletes- became a Red Bull staple.
Extreme Sports and Sponsorships
With Red Bull, there is more than meets the eye; they are more than just an energy drink company. They put a unique spin on their branding by associating with athletes in extreme sports. Spanning all sorts of extreme sports, Red Bull athletes are some of the best in the world.
Red Bull doesn't stop at sponsoring individual athletes. Going beyond just sponsorships, Red Bull is investing in making big strides in extreme sports. With over 15 sports teams in 11 different sports from their widely successful Formula 1 team to their ice hockey team, Red Bull makes their presence known in the sporting world.
Fostering their community, Red Bull also hosts athletic events to give back. One of the most popular, the Wings for Life World Run, is all about raising money to find a cure for spinal cord injury. This worldwide event helps to fund the Wings for Life foundation which has funded 259 projects to date.
As of 2021, Red Bull employs over 13,600 people throughout 172 nations. It has offices across the globe with their headquarters located in Fuschl am See, Austria.
Types of Jobs & Salaries at Red Bull
Marketing, media and sales positions at Red Bull may be some of the first ones that come to mind. However, Red Bull has a wide variety of job opportunities in other departments as well, including finance, operations, human resources and IT.
The salaries vary greatly depending on which department you are working in. Here's the breakdown:
Marketing Positions
Red Bull's powerhouse marketing team is the key to their successful business. With a third of their revenue going back into their marketing, their marketing team is proven to show results. If you're in the marketing field and interested in working with a team that works on sponsoring extreme sporting events like the Red Bull Air Race and creating stunts like the world's longest freefall. If this approach to marketing fits you, check out Red Bull's opportunities. If not, discover marketing opportunities with other companies.
The average salary of a Red Bull marketing employee is approximately $93,416/year. Positions in the department include marketing associates, copywriters, brand managers, SEO specialists, and more. Learn more about the breakdowns of average salaries for each.
Sales Positions
In 2021 alone, Red Bull sold 9.8 billion cans worldwide. Red Bull Account Sales Managers made this happen. Working in sales at Red Bull is all about building meaningful relationships, and meeting the needs of customers.
The average compensation for an individual working in Red Bull's sales department is $150,737/year.Sales managers' average salary is on the lower end of the range with $58,000/year and the director of sales average on the higher end with $198,148/year.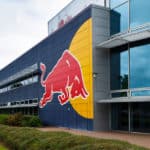 Red Bull Off-Premise Sales
Step into the shoes of a Red Bull account manager and build practical skills with this free Forage job simulation.
Avg. Time: 1 to 2 hours
Skills you'll build: Data analysis, presentation skills, presentation development, written communication
Student and Recent Graduate Positions
Want to work at Red Bull but still in college? The student marketeer role is aimed at students interested in pursuing sales or marketing in the future. As a student marketeer, you will be a brand ambassador and work to build the distribution of Red Bull drinks. Students make an average of $14/hour but may range anywhere from $10-19/hour.
If you are a recent university graduate, Red Bull's graduate program may be the right fit for you. You will experience a combination of on-the-job work and formal training. It is all about preparing for your future with Red Bull. The pay depends on the department you're going into. Check out the range.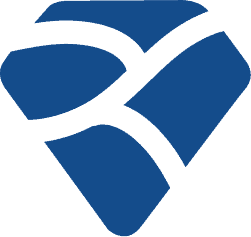 Forage Find
Networking with a recruiter greatly improves your chances of landing an internship! Attending on-campus events, virtual events, and connecting with recruiters on LinkedIn can help you form a connection with the company and make your application stand out!
Other Positions
IT Team: Red Bull's IT department sets out to make the best user experience possible for its global workforce. The average compensation for an IT position is $116,114/year, with desktop support averaging on the lower end at about $73,215/year and with the director of IT averaging on the higher end at about $185,118/year.
Legal Team: A crucial part of Red Bull's team is to protect the company and its employees and advise on legal matters. General counsel at Red Bull are compensated on average $169,951/year while corporate counsel are compensated approximately $182,755/year.
HR Team: HR helps Red Bull grow its team and support the existing team as they work to make Red Bull a great place to work. In 2016, Red Bull was even on Business Insider's 50 best places to work list. As for compensation, HR managers make on average $105,951/year while recruiters make on average $96,414/ year.
Benefits at Red Bull
Depending on your team at Red Bull, you will be eligible for a wide range of benefits. In general, the company offers:
Insurance: Health, Dental, and Vision.
Commuter Benefits: mileage reimbursement.
Paid Time Off: Red Bull gives their employees, on average, 20-30 days of PTO and vacation a year.
Retirement Plans: The company offers 401K matching programs to their employees.
Discounts: Red Bull works with different companies to give their employees discounts on everything from vet costs for your pets to sports gear and gym memberships.
Culture at Red Bull
As a company that started with an energy drink, Red Bull is a fast-paced work environment. The company encourages employees to develop an entrepreneurial mindset. Red Bull is all about having the freedom to work on your own ideas and challenging yourself to do better. With a 4.1 out of 5 rating for culture on Indeed, there is a generally positive view of the company's culture.
After surveying almost 800 Red Bull employees, the "Culture 500" project found that innovation is one of the most important company values. Red Bull's ability to develop new products and technologies as well as execute them is something that workers appreciate about the company.
Red Bull vs. Coca-Cola
So, what makes working for Red Bull different from any other big beverage manufacturers like Coca-Cola (stock in Monster Energy)? Overall, Red Bull employees tend to have a more positive view on Red Bull than Coca-Cola employees have on Coca-Cola with Red Bull at 89 percent of positive reviews and Coca-Cola at 63 percent.
Red Bull also does best overall, in comparison to their competitors, when looking at fairness of compensation according to employees. 83 percent of employees at Red Bull believe they are getting paid fairly compared to 68 percent at Coca-Cola.
According to Comparably, Red Bull ranks #1 among its competitors for company culture, with Coca-Cola ranking 4th. Even when looking at GlassDoor, Red Bull outranks Coca-Cola in culture & values, work/life balance, career opportunities, and overall ratings.
What's the Red Bull Interview Process Like?
Interviewing for Red Bull is typically a positive experience with 68 percent of interviewees who have reviewed noting they had a good experience, according to Glassdoor. Applicants on average rated the interview to be about average in terms of difficulty.
The interview process will vary depending on the role, but in general, interviews themselves typically last 30 minutes to an hour. After the interview, it can take up to two weeks for the team to get back to applicants, so you'll have to be patient.
From marketing and sales to IT, working at Red Bull is a great opportunity no matter what career path you plan on taking. Red Bull's company culture and unique approach to selling their energy drinks through sporting events and sponsorships make them stand out.