Teamwork skills are the soft skills you use to work efficiently and effectively with others. Even if you've never had a professional coworker before, chances are you use teamwork skills in the classroom, while volunteering, and during your extracurricular activities (including, not surprisingly, if you're on a sports team). Here's the inside scoop on what types of teamwork skills employers are looking for in 2023 and how you can include these teamwork skills on your resume.
What Are Teamwork Skills?
Teamwork skills are skills we use to work well with other people. In the workplace, that can mean everything from brainstorming a new idea with a coworker to helping your team decide on a strategy for how you'll reach your monthly goals.
"Effective teamwork isn't just about doing your part well," Jennifer Fishberg, certified professional resume writer, says. "Really good collaborators are also skilled at supporting other team members in a way that elevates the entire group's performance."
Teamwork skills examples for entry-level workers include:
Doing part of a project multiple team members are working on and checking in to share status updates
Providing feedback on a coworker's idea in a team meeting
Learning about a coworker's different daily tasks so you can perform those tasks when they're out of the office
Handling team disagreements with open and respectful communication
Helping plan a cross-functional project, including setting goals, timelines, and task ownership
Celebrating a coworker's accomplishments when they've done something well
These skills don't just make you a better coworker — they also make you a more successful employee.
"Teamwork skills are imperative in the workplace because they provide many benefits, including a sense of cohesiveness, increased productivity, and an overall more positive employee well-being," says Michele Waters, SHRM-CP and director of people for MD Energy Advisors. "This is important for entry-level candidates, especially as they are newer to the workforce. These foundational skills learned can continue to serve them throughout their career."
>>MORE: Discover the right career for you based on your skills with a career aptitude test.
Teamwork Skills Examples: What Employers Are Looking For
Employers look for teamwork skills on resumes because they're fundamental to a thriving business.
"Teamwork skills impact innovation, productivity, and morale, which in turn impacts the company's bottom line," says Arissan Nicole, resume and career coach and founder of Authentic Empowerment LLC. "Teamwork is more than coworkers liking each other; it's the gel that keeps things running smoothly even when things get chaotic."
So, what kinds of skills are employers looking for? Here are some teamwork skills examples.
Collaboration
Collaboration skills are also skills you use to work well with others. What's the difference? Collaboration happens when you work on a specific task, project, or goal, while teamwork is more about the big picture.
"Employers are actively looking for candidates who can contribute to a team's goals, share responsibilities, and respect diverse perspectives," says Jaime Nacach, founder and CEO of Virtual Latinos, a recruitment agency for Latin American professionals.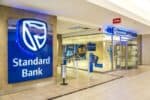 Getting Ready to Join the Workforce
Practice soft skills employers are looking for in interns and entry-level candidates.
Avg. Time: 4-4.5 hours
Skills you'll build: Teamwork, conflict resolution, leadership, problem-solving, planning
Remote Collaboration
Collaboration skills often aren't enough to succeed in today's work environment. When you have a hybrid or remote job, you'll also need the skills to collaborate with people who aren't in the office with you — sometimes people in different time zones and countries, and some you might never interact with in person.
>>MORE: 10 Top Remote Jobs for College Students
"In today's world of distributed and remote workforces, candidates must have experience with or an understanding of asynchronous work," says William Sipling, SHRM-PMQ, DASM, director of workforce transformation and chief brand storyteller at Hubstaff. "If another team member is on the other side of the world with an eight-hour time difference, the candidate must have the foresight to build in extra lead time. They'll also need to be savvy to communicate via written messages because setting up synchronous virtual meetings at convenient times may be more challenging."
How can you demonstrate these remote collaboration teamwork skills on your resume?
"Don't overlook really practical things that facilitate good teamwork, like skill with collaborative technology platforms," Fishberg says.
Communication
You can't work with others without talking to them. You'll use verbal communication skills when talking to someone in person, on Zoom, or the phone, and writing skills to communicate with people over a message or email.
"Employers value candidates who can effectively communicate by expressing their ideas clearly and actively listening to others," Nacach says. "Furthermore, strong communicators are often better equipped to solve problems. They can gather relevant information and share insights with others to find solutions. This skill is invaluable in both routine tasks and when tackling complex challenges."
Leadership
You don't need to be an official leader to have leadership skills. Being a leader in the workplace is about influence, support, and autonomy. While it's OK to ask for help, employers want to hire proactive employees who try to solve problems independently first.
"Employers want to see that you are a self-starter," Nicole says. "As an entry-level candidate, employers are looking at your soft skills more than your hard skills and want to know if you are someone who can not only take direction but keep things moving without being asked. They are looking for people who can be flexible and get along with different personalities. Are you going to be someone they will have to watch closely and feel like they're babysitting, or will you be a team contributor ready to hit the ground running?"
Adaptability
"Employers seek candidates who can adjust to changing circumstances, take on new responsibilities, and learn from their experiences," Nacach says.
Even though this seems like an individual skill, adaptability is essential on a team level as your team and company undergo inevitable changes. Flexibility — when a coworker leaves, strategies change, or goals aren't met — is crucial to success in the workplace over time.
How to Include Teamwork Skills for Your Resume: Dos and Don'ts
Employers are looking for teamwork skills from entry-level candidates, so adding them to your resume is crucial. Here's how to do it well.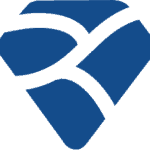 Resume Masterclass
Learn how to write a resume that wows recruiters and hiring managers, step by step.
Avg. Time: 5-6 hours
Skills you'll build: Resume writing, professional brand, transferable skills, industry keywords, showcasing outcomes of your contributions
Don't Just Write 'Teamwork Skills'
"Describing yourself as a 'team player' on your resume is meaningless unless you offer proof," Fishberg says.
Instead of just writing "team player" or listing "teamwork skills" on your resume, show the employer how you've used these skills in your experience section. Use action verbs to describe how you achieved results with others:
Collaborated
Communicated
Facilitated
Led
Assisted
Supported
Do Focus on Results
"Results are always more powerful than adjectives," Fishberg says. "In addition to meaningful details about deadlines met and results produced, look to incorporate examples that show you were able to bring together diverse perspectives or overcome team differences to create a whole greater than the sum of its parts."
Try to quantify your impact whenever possible. Maybe you used teamwork skills to submit a group project a week before the deadline. Perhaps you and your friend made a TikTok page that got 2,000 followers in a month. Or, maybe you helped a local charity raise 20% more money the month you volunteered with them? Even if your experience isn't in a STEM field, you can still prove your results with concrete numbers.
Don't Overlook Non-Professional Experience
You can have teamwork skills even if you've never had an official coworker.
"Most entry-level applicants have practical experience and knowledge, even if these hard-earned skills didn't come from W2 employment," Sipling says. "These candidates should extrapolate from other life experiences — high school leadership opportunities, undergraduate coursework, or community service — and apply their learnings to their resumes.
For example, a student who finished their degree online during COVID lockdowns should mention that they have 'asynchronous collaborative teamwork skills' since they would have worked on group projects over learning management systems like Canvas or Blackboard."
>>MORE: How to Write a Resume With No Work Experience
Jennifer Preston, HR and recruiting consultant at Flex HR, encourages students to look closer at their non-professional experience to pick out critical transferable skills they've gained from working on other teams. Even a summer job that might not seem relevant to the position you're applying to can be positioned the right way.
For example, let's say you were a lifeguard at a local pool over the summer.
"A lifeguard has had to work with their colleagues to ensure shifts are covered, communicate their scheduling conflicts with their superiors and others, and ensure that they communicate effectively when issues arise," Preston says. "This individual has now gained various solid skills, including leadership, communication, and flexibility working with others.
Do Tie Your Skills to the Position and Company
Look closely at the job description and company to better understand how you'd use your teamwork skills if you got the role. Then, position your experience to show that you can be the team player they're looking for.
For example, let's say you're applying for a project management role. Project managers need to be able to communicate across multiple departments, teams, and roles. Even if you don't have professional project management experience, you could share examples of when you used teamwork skills to collaborate with many different people and balanced multiple lines of communication to get the job done.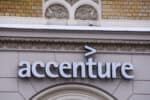 Project Management
Learn how to apply project management skills in a real-world context with this program from Accenture.
Avg. Time: 5-6 hours
Skills you'll build: Communication, presentation, strategic analysis
"Everything needs to tell a story, relate back to a skill the job application is looking for, and have an accomplishment or achievement tied to it," Nicole says. "Tell the company exactly why and how you can excel in the role and at their company. This is one of the most important parts of an entry-level resume, so be thoughtful in how you curate it for each application."
Looking to build professional skills you can add to your resume? Explore Forage's free job simulations and gain skills hiring managers are looking for.
Image credit: Canva