Presentation skills aren't just for school PowerPoints — they're necessary for various careers and a valuable soft skill for communicating information at work. These skills are vital to advancing your career and making your work stand out, whether you're presenting data for an analysis project, projections in a finance role, or key takeaways in a team meeting. In this guide, we'll cover:
Presentation Skills Definition
Presentation skills are all of the skills you need to deliver an informative and engaging presentation. There are three main types of presentation skills.
Verbal Communication Skills
Verbal communication skills are the skills you use when talking to someone else. When presenting, you use these skills to communicate information so your audience can easily understand. Verbal communication is both about speaking to your audience and speaking well. You should know your audience's current knowledge level to understand how much information and context to give them; you should also communicate clearly, slowly, and articulately. Verbal communication presentation skills include: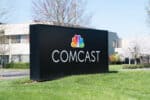 Comcast Unspoken Interview Fundamentals
Build your verbal communication skills with this free job simulation from Comcast.
Avg. Time: 2 to 3 hours
Skills you'll build: Personal story, self-reflection, identifying strengths, verbal communication, video interviewing
Interpersonal Skills
You use interpersonal skills when interacting with others to build stronger relationships. While presenting, it's unlikely you'll forge a personal relationship with each audience member, but that doesn't mean you shouldn't interact with the audience. The best presenters engage with their audience by asking them questions, encouraging participation, making jokes, or telling stories you think will capture their attention. Interpersonal presentation speaking skills include:
Audience engagement
Body language
Visual Skills
Visual assets accompany almost every work presentation. These may be graphs with results or slides with key learnings in text. A good presenter uses visual aids to enhance their presentation, not distract or overwhelm the audience. Your slides should visualize what you're talking about and summarize the key talking points you want your audience to take with them. Visual presentation skills include:
Organization
Chart, graph, and data presentation
Presentation Skills Employers Look For
Almost any field — whether you're in professional services or marketing — requires presentation skills. Employers are looking for team members who can communicate results, learnings, and key takeaways in presentations. They're also looking for personable, authentic, engaging presenters who won't robotically read off slides.
"Lead with your values and emotional intelligence [when presenting]," Megan Hamilton, speaking, visibility, and confidence coach, says. "This is counter to all of the rules we've seen about professionalism for the past several decades. Learning how to build your presence — a grounded body, a calm and relaxed demeanor, a resonant voice — comes easily with time, but fostering your true self will help you in every possible situation."
With some of the workforce still working remotely or hybrid, using technology efficiently is also a critical presentation skill employers look for. On Zoom, knowing how to share your screen, navigate a chat, and present are the bare minimum. However, it's a bonus to know how to use visual assets to enhance your presentation, use technology like breakout rooms, and make a virtual presentation that engages an audience.
How to Improve Your Presentation Skills
Improving your presentation skills requires preparation before you stand in front of an audience or join a Zoom meeting. You'll need to think about the context of your presentation, enhance your storytelling skills, and get creative with your practice.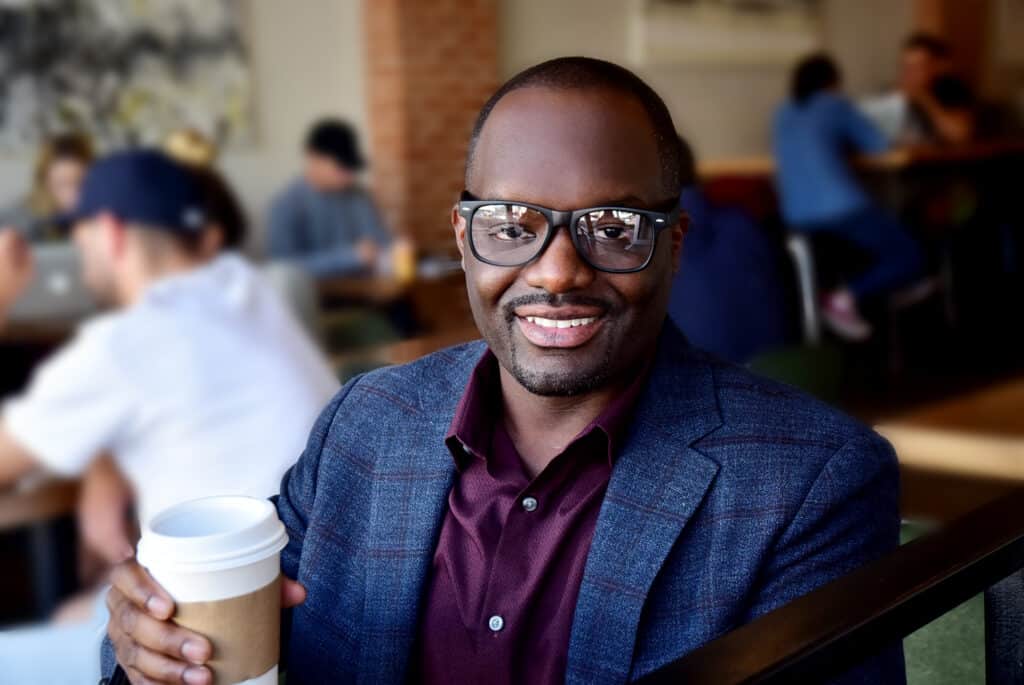 Expert Tip
"I got better at presenting because I was mindful about getting better. The mind then dictated my actions. I joined Toastmasters. I actively sought opportunities to speak. I listened to feedback. I began visualizing myself doing well giving presentations and engaged in positive self-talk."
Neil Thompson, Founder at Teach the Geek, corporate public speaking training company
Know Your Audience
"The first step of crafting an effective presentation is thinking about your audience and tailoring the presentation to their needs," Colleen Stevenson, post-secondary transition coach and founder of Choose Your University, says. "What and how much do they need to know? You don't want to provide too much or too little information. As an entry-level employee, this may be challenging because you won't be as familiar with your audience. This means you will have to ask effective questions and do research in order to provide the best presentation. "
For example, a CEO might need more zoomed-out, high-level takeaways to make a decision on your work, while your team member might be able to understand nuanced details. Ask yourself:
What information does my audience already know? Where are their knowledge gaps?
Why am I presenting this information to this specific audience? Why right now?
What do I want my audience to take away from this presentation?
Tell a Story
Sure, you might not be presenting on the most exciting thing, but practice framing your presentations as stories. Your presentation should give the audience clear context, show the journey of how you came to a conclusion, and give them an idea of what's to come next. Finally, your audience should leave your presentation with a clear message and action items.
Showcase new skills
Build the confidence and practical skills that employers are looking for with Forage's free job simulations.
Embrace Social Media
All those hours on TikTok might come in handy. Hamilton suggests using the "live" feature — one that you can find on Tiktok or Instagram — to help build your skills in a "low stakes way."
"They're deletable, you can watch them over again, and they give you some more stress to be able to work through (because people are watching!) than just recording to your phone camera," she says. "Whatever it is that you're passionate about, build a two-minute talk or presentation, practice it and record it, and then give it a go in a social media live setting. Keep trying until you figure out how to present in a way that feels good and authentic to you — it's all the same skills!"
Make it Legible
Tech can be your best friend or worst nightmare when presenting. Getting comfortable with Google Slides, PowerPoint, and Keynote can help make your presentations smoother and more organized.
Pay attention to branding. Keep your fonts and colors consistent.
Don't crowd. Too much text will confuse your audience and distract them from listening to you. Generally, try to keep your slides under six bullet points with sentences shorter than eight words.
Keep it simple. While you don't need to have "boring" slides, less is more. You don't need flashy graphics and animations. Let your storytelling skills and personality shine through instead.
"Make sure that whatever you create is compatible with the systems you will be presenting on," Stevenson advises. "There's nothing worse than making the perfect slide deck only to find that all your fonts change when you open it on a different device! Any visual aids you create should contain as few words as possible, and should complement your verbal content by adding clarity rather than mirroring it."
Practice Makes Perfect
Before any presentation, you'll want to review your slides multiple times. This doesn't mean just reviewing where your text boxes are and what your graphs look like. Practice presenting out loud, and if you're presenting virtually, practice in a mock Zoom meeting to get the hang of screen sharing and making eye contact virtually.
Presentation Skills: The Bottom Line
Presentation skills are used in nearly every job to communicate information to other team members, managers, and key stakeholders. The better your presentation skills are, the better others will understand the impact of your work — and the more likely you are to advance your career.
Looking to bolster your professional skills? Check out Two Sigma's Professional Skills Development Virtual Experience Program.
Image credit: Christina Morillo / Pexels