When you apply for a job or internship, you'll likely have to submit a resume as part of your application. So, what is a resume? Think of it as a brief summary of your skills, experience, and accomplishments. And given that a recruiter may only look at your resume for approximately 7.4 seconds, it's crucial that your resume highlight your best and most relevant qualifications.
If you're wondering how to create a resume that gets the attention of hiring managers, this guide can help you understand:
How to Write a Resume
As an overview of your professional qualifications, skills, and experience, a resume helps a hiring manager understand what you'll bring to the role and what you'll likely accomplish while you work for the company.
Writing a resume involves deciding your resume length, what resume format to use, and what skills you should include.
How Many Pages Should a Resume Be?
A resume is an overview of your strengths and abilities, so your ideal resume length should be brief — no longer than two pages. However, one page is perfectly acceptable for people with a limited work history. Because resumes are just an overview, they should be concise and focused on your top skills and abilities. You can use your cover letter and interview to include things not listed on your resume.
If you have a limited work history, there are many sections you can add to your resume to help the hiring manager understand why they should hire you. Including internships, volunteer experience, or even relevant projects will help demonstrate you've got the skills and abilities the employer is looking for.
How Often Should I Update a Resume?
The best time to update your resume is after a significant event. When it's fresh in your mind, you'll easily remember all the important details. That said, it's a good idea to review your resume every six to 12 months to review and refresh it.
While your updates should include any new employment history (like a new job title or moving to a new employer), it can also include things like:
Significant wins in your current job (you landed a big account)
Volunteering
Certificates
New contact information
Finishing a degree or enrolling in school
Different Types of Resumes
While there are many types of resumes, most people choose a chronological, functional, or combination resume. Each has pros and cons to consider.
Chronological Resume
The most commonly used resume type is chronological. It presents your work history in reverse chronological order. Your current or most recent job is first, then below that is the next most recent job, and so on until you reach the beginning of your work history (or all the work history you want to include). Each job includes details of your accomplishments in the role.
The main advantage of a chronological resume is that it's familiar, meaning hiring managers and recruiters "get" chronological resumes. They know exactly where to look to find the information they want to quickly evaluate whether or not they should consider you for the role.
But a major drawback of a chronological resume is that it clearly highlights gaps in your work history or experience. While there are many valid reasons for stepping back from paid work, some employers consider this a red flag.
Functional Resume
A functional resume spotlights your experience and skills, taking the focus away from your chronological work history. Instead of starting with your work history, you begin with skill groups and list specific abilities under each group. Then you list your employment history, education, and other credentials.
The pro of a functional resume is that it focuses on your skills, not how long you've worked. This can be especially useful if you've taken some time away from paid work. However, using a functional resume may be a red flag for a recruiter for exactly this reason.
Even if it's not a red flag, recruiters often have a hard time scanning functional resumes. It's not as easy for them to connect your specific skill to a particular job title or company. And the formatting is often more difficult for an applicant tracking system (ATS) to parse.
Hybrid or Combination Resume
A hybrid or combination resume combines the best aspects of a chronological and functional resume into one.
At the top of your resume is a summary of your qualifications — a brief overview of your top or most relevant skills. Under that is a "skills" or "relevant skills" section where you list the hard and soft skills you possess that are most relevant to the role.
The next section is a reverse chronological summary of your work history. But unlike a chronological resume, you only include the top three or four accomplishments from that role. The trick is to ensure you aren't repeating things from the qualifications or skills section. Then you include the rest of your relevant information, like degrees or certifications.
The advantage of a hybrid or combination resume is that it gives you the chance to focus on your skills without calling as much attention to your chronological work history. And because the formatting is similar to a chronological resume, hiring managers and ATSs have an easier time reading them.
As disadvantages go, they are similar to those of a chronological resume. If you have gaps in your work history, they're more obvious. However, because there's more emphasis on your skills and abilities, an employment gap may not be a barrier to getting the job.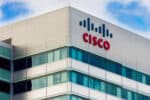 Cisco Career Readiness
Hone your professional development skills with Cisco's free job simulation.
Avg. Time: 2 to 2.5 hours
Skills you'll build: Data analysis, data presentation, communication, project planning, project management
What to Include in a Resume
When you're early in your professional journey, you may wonder what to put on a resume and think you need to include as much information as possible, either to prove you're perfect for the role or to help make your resume one full page.
However, many essential elements of a resume take up room on the page. And you may find that once you include those, you don't need to fluff your resume at all.
Contact Information
The very top of your resume is your contact information. Start with your name and any preferred name you want the employer to use. This is also the place to include your preferred pronouns if you choose. Then add your personal email address, not a school-issued one. Finally, include your phone number, as some of your interviews may be phone screens, and some employers contact applicants via text.
You can also include a link to your LinkedIn profile and, if you have one, a link to your personal website or digital portfolio.
While you should include your location, you don't need to add a street address or even a post office box. You can limit that information to a U.S. city and state or even just the state.
Summary of Qualifications
No matter which resume type you choose, start with a summary of qualifications. This section is likely the first thing the hiring manager will zero in on when reviewing your resume. It should include your top skills and accomplishments but also be relevant to the job.
Unlike other parts of your resume, this section is in paragraph form, consisting of no more than four to five sentences. Using a "block" format helps save valuable real estate on the page. However, it is harder to read, so make sure you use short sentences that emphasize your skills so it's easier to skim.
Work Experience
Where and how you include and format the work experience section of your resume depends on the type of resume you use. However, if you use a chronological or hybrid resume, list your accomplishments as bullet points. This makes it easier for humans and machines to skim or scan your resume and connect your skills with a specific company and role.
Education
Below any paid work experience, add a section for your education. This is specific to formal education, like attending college.
Include the name of the school or schools you are attending or graduated from and the dates you were there. You should also include your degree and major or area of concentration. If you haven't yet graduated, mention the type of degree and major you anticipate finishing and an expected degree date.
If you left school before completing your degree, you can still include the information on your resume. State the name of the school and the dates you attended. However, instead of including degree information, you can either leave that information off or mention the concentration of courses you took.
Internships
The next section is for internship information. It's structured similarly to the work experience section. List the name of the company and the dates you interned. You can include a title if you wish or omit that information.
This section can come after paid work experience and before the education section if you prefer.
Volunteer Experience
If you have relevant volunteer experience, you can include a volunteer experience section. It's formatted like a work experience section, but it needs to be clear that you were a volunteer, not an intern or that this was a paid job. You can also choose whether or not to include your volunteer duties as bullet points.
This section is entirely optional. If the volunteer experience is relevant to the role you're applying for, include it if you have space. If it's not relevant or you need the room for more relevant information, you can omit it.
Certificates
If you have relevant certificates, this is the section for it. You'll want to include the name of the course or program you completed and the date the certificate was issued.
For example, if you complete a Forage Virtual Work Experience, you can add that experience to your resume and demonstrate to employers that you understand the job and have a completed project to prove it.
What Skills to Put on a Resume
As a rule, resume skills fall into two categories: hard skills and soft skills.
While every job requires a mix of both skills, you don't need to list all of your hard and soft skills on your resume. Instead, only include those that are specific to the job. Read through the job posting and identify which hard and soft skills are mentioned throughout the posting. These are the skills the hiring manager wants to see in applicants.
If you don't have a perfect skill match, that's OK. Many skills are transferable. For example, if the job posting specifically mentions Google Sheets, the company wants someone who can work with spreadsheets. If all you've ever worked with is Excel, include that information, then mention one or two specific things you can do in Excel that are applicable to Google Sheets.
Showcase new skills
Build the confidence and practical skills that employers are looking for with Forage's free job simulations.
Hard Skills
Hard skills are technical skills. They're often necessary and required to be successful in the role. While you don't need to have every technical skill listed in the job posting, if you don't have any, you likely won't get the job.
Fortunately, you can learn many of the technical skills you'll need for career success. Examples include:
Coding (Java, Python, PHP)
Foreign language
Software (like knowing Google Suite or how to manipulate spreadsheets)
Data mining
SEO or SEM
Data analysis
Project or strategic planning and management
Writing (social media, copywriting, email marketing)
Soft Skills
Soft skills are also a skill set employers look for in applicants. However, they are a little harder to define than hard skills. Soft skills are the non-technical skills that help you accomplish your tasks and succeed at your job.
Usually, soft skills are harder to teach than hard skills. For example, you can enroll in a class that teaches you how to code or be a better writer, but there aren't a lot of "problem-solving" classes. This is why employers want people who already possess soft skills. They know when they hire someone with the right soft skills, that person can get things done.
Examples of soft skills are:
Teamwork
Critical thinking
Leadership
Adaptability (or flexibility)
Prioritization
However, simply saying you have a particular soft skill may not have the impact you're hoping for. You'll want to include an example of when you used your soft skills and what the outcome was.
For example, instead of saying you are adaptable, give a specific example of when you had to adapt:
Adjust timelines and due dates to meet client goals and objectives
Write Your Resume
Your resume helps a hiring manager quickly determine if you might be a good fit for the role and if they should schedule you for an interview. But creating a stand-out resume doesn't come naturally to everyone. So, consider taking Forage's Resume Writing Masterclass.
You'll learn how to level up your resume with transferable skills, industry keywords, and turning your duties into accomplishments. Register today!
Image credit: AndreyPopov / Depositphotos.com