As you're searching for a job, you may notice some postings ask you to submit your resume and others ask you for a CV. While you likely already know what a resume is, you might be wondering about a CV and how to use it.
The guide will help you understand the ins and outs of CVs, including, what they are, who needs one, and how a CV is different from a resume.
What Is a CV?
Think of a curriculum vitae (CV) as a living document that grows as you progress in your career. It includes all of your professional experiences and achievements. So, in addition to where you worked and went to school, your CV includes things like grants you've received, your research interests, and presentations you've given.
Amira Hernandez, assistant director, career services at Oxford College of Emory University, explains. "A CV is a professional document that chronicles a person's education and professional experience in industry, academia, research, and additional qualifications."
You should add every new professional achievement to your CV and will rarely, if ever, delete them. For example, your resume may only include one or two key presentations you made at professional conferences, while your CV will have every presentation you've ever given.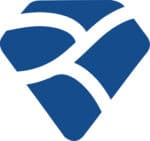 Resume Writing Masterclass
Learn how to craft a resume that stands out in this free course. Identify relevant and transferable skills, discover ways to illustrate your impact on the job, and how to demonstrate your a great hire.
Avg. Time: 5-6 hours
Skills you'll build: Resume writing, professional branding, creating a summary, identifying and showcasing outcomes.
CVs vary in length but are generally one to three pages long (though some are much longer). But don't be concerned if your CV seems "short" compared to others. "The length [of a CV] varies from person to person and grows over time as an individual career unfolds," says Hernandez.
What Does CV Stand For?
CV stands for "curriculum vitae," which is a Latin phrase that means "course of one's life." While originally the phrase may have referred to all of the events you experience across a lifetime, these days, a CV is a detailed account of your professional life.
Who Needs a CV?
As a rule, most job seekers won't need a CV unless they are pursuing an academic or medical career. "A CV tends to be the preferred professional document for people going into academia or research and when applying for grants or fellowships," notes Hernandez.
But while you may not use a CV to apply for jobs, you might want to consider keeping one for yourself. It's a fantastic way to track your accomplishments and work history, which can help you remember details you may forget when you're updating your resume.
CV vs. Resume: Similarities and Differences
In some ways, a CV is similar to your resume. For example, both documents include your employment history, education, and professional accomplishments. However, there are some notable differences between a CV versus a resume.
How Is a Resume Different From a CV?
Unlike a CV, a resume doesn't (and shouldn't!) include all of your professional experiences. Your resume is a brief summary of your skills and experiences and should only go back about 10 years (or less). Hernandez describes it as "a snapshot look of your academic and professional experience."
So, how long should a resume be? Because they are brief and don't include everything, resumes are only one to two pages long. They should, as Hernandez points out, "strategically highlight content and help you land the job you want." So, while a CV is general and includes everything, a resume is targeted to the role and company you're applying to.
For example, you may pull relevant keywords from the job description and include them on your resume. Or you might rewrite your summary of qualifications to highlight the skills you have that are relevant to the role.
>>MORE: Resume Keywords: What They Are and How to Use Them
CV vs. Resume for International Jobs
An interesting difference between a CV and a resume is how the terms are used differently around the world.
In the U.S., you'll almost always apply for roles outside of academia and research using a resume. However, if you're looking for a position outside the U.S., you'll notice that job postings often specify to apply using your CV.
While the posting says "CV," that term usually means "resume." And while you'll include the same information on your CV that you would on your resume, in this case, there are some regional differences you should consider.
For example, you shouldn't include a photo on your U.S. resume or CV. However, if you're looking for a job in Brazil or parts of Europe, you may want to include a headshot. Make sure to research CV norms in the country where the job is located.
>>MORE: 7 Types of Resumes: Which Is Right for You?
What to Include on a CV
Though your CV is far more detailed than your resume, the bulk of it is devoted to professional and academic accomplishments. Here's what to include on yours:
Contact Information
Education
Dissertation
Awards and Honors
Fellowships and Grants
Work Experience
Research Experience and Interests
Publications and Presentations
Teaching Experience and Interests
Other Related Experience
Licenses and Certifications (optional)
Other Skills (languages, hard and soft skills)
Memberships
Activities (optional)
Frequently Asked Questions
What is a CV vs. a cover letter?
A CV is a list of all of your accomplishments, experience, and abilities. A cover letter is a summary of that document and how you'd be a good fit for the role.
Can I use a CV in place of a cover letter?
No. The whole point of a cover letter is to briefly summarize your CV or resume. You should never use a CV or resume in place of a cover letter — especially if the job posting requests a cover letter.
What kind of font should I use on my CV?
The same kind of font you'd use on a resume. That's generally sans-serif fonts (like Arial or Tahoma) in size 11 or 12 pt.
What should I leave off my CV?
The same things you'd leave off a resume — anything that can identify your gender, race, age, etc., and anything "fluffy" that doesn't speak to your skills and abilities.
Image credit: Ai825 / depositphotos.com