Your college internship, that retail job you worked in high school, your personal side project from a few years ago — do all of these go on your resume? What's considered outdated? How far back should your resume go?
We spoke with experts to find out how to keep your resume as up-to-date as possible for where you are in your career. Although resume length and breadth differs based on your industry and experience level, there is a general rule of thumb most experts agree on. Jen Heller Meservey and Aisha Spearman, both certified resume writers, say that going back 10 years is standard, although up to 15 years may be appropriate in some instances.
But if you haven't been in the workforce that long, how far back your resume goes might vary. Here's what you need to know.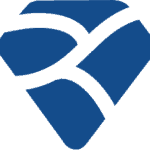 Forage Resume Writing Masterclass
Learn how to craft a winning resume, including how to fill out each resume section.
Avg. Time: 5-6 hours
Skills you'll build: Resume writing, professional brand, professional summary, industry keywords, transferable skills
Resume Timeline by Experience Level
Your years of experience in the professional world are a big factor in determining how far back a resume should go. Below are some general guidelines based on how long you've been in the workforce.
>>MORE: How to Write a Resume
Still in College
You'll need a resume during your college years if you're applying for internships or part-time jobs and you may need to include work experience from high school.
Recruiters who specialize in working with college students for internships are typically understanding of the lack of experience you may have — so don't sweat it! Hone in on the experience you do have and consider what transferable skills you've picked up in your education and part-time jobs.
Keep in mind that not everything will fall under the work experience section on your resume. You should only list internships and part-time jobs in this section, while volunteer experience and Forage job simulations go under other categories.
>>MORE: No Internship? Here Are 9 Ways to Get Work Experience This Summer
Recent Graduates With Experience
If you just graduated from college and are compiling a professional resume for your first post-college position, try to only include experience from college if you have enough that's relevant to the role.
"When it comes to new graduates and college students seeking internships, it's generally recommended to focus on relevant experiences from the past two to three years," explains Matthew Warzel, CPRW, certified professional resume writer and former Fortune 500 recruiter. "This allows you to showcase your most recent achievements and demonstrate the skills and knowledge you've acquired during your academic journey."
You might think you have zero years of experience, but many college activities can count as experience on your resume. In addition to internships, part-time jobs, and volunteer work, less obvious college experiences can fill out your resume, like leadership positions within organizations, student clubs, and even impressive coursework or research projects.
If you're a recent high school graduate not attending college and instead entering the workforce, aim to include your last four years of experience.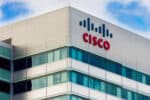 Cisco Career Readiness
Learn essential professional development skills and prepare for your career.
Avg. Time: 2-2.5 hours
Skills you'll build: Communication, data analysis, project management, project planning, data presentation
Recent Graduates Without Experience
If you don't have much work experience, the relevancy of your experience holds more weight. For instance, if you have relevant skills you learned during your high school years, you can include them along with any skills you picked up in college.
You'll also want to pay attention to which type of resume best highlights your skills and experience. "If you're just starting out, you're going to want to focus on a functional resume. You're going to highlight more of your skill sets," advises Spearman.
>>MORE: What Is a Functional Resume and Is It Right for You?
Early-Career Professionals
Once you've moved past entry-level, you'll have more years of experience to include on your resume. After about three years in the workforce, you'll want to expand on your recent jobs and take off much of the college experience, unless you have a particularly relevant internship or work experience. Keep your previous roles chronological, so employers know how recently you've learned or used some of the skills listed on your resume.
Spearman stresses the number of years to include on your resume may be different depending on the industry or job title. Be sure to check the job description for the position you're applying for to see if it provides any guidance as to how many years of experience the company is looking for. For example, If the company wants 4-6 years of experience for a particular role, it's helpful to include at least that many years of experience on your resume.
Senior-Level Professionals
Guidelines aren't as set in stone for manager or supervisor-level jobs. "If you have some relevant experience from up to 15 years ago, and it doesn't make your resume go over two pages, go ahead and include it," Meservey says.
Including up to 15 years of experience may be essential if you're applying for an academic position or a role that requires a curriculum vitae (CV).
Include What's Relevant on Your Resume
In terms of what you should list on your resume, "focus on what's most relevant for your particular career," says Spearman.
Employers are looking for skills applicable to the job you're applying for, so you want to include experiences and projects that demonstrate you have the skills for the job.
"When deciding how far back to go on your resume, consider the relevance of each experience to the specific job or internship you're applying for," says Warzel. "If an older experience is highly relevant and showcases important skills or accomplishments, it may still be worth including, even if it exceeds the typical time frame."
Remember, it's important to practice those skills to keep them relevant. For example, a course you took on SEO years ago likely won't translate well to current best practices. So if you're including skills and experiences from a while back, make sure to stay up to date on them.
Should I Include All My Experience on My Resume?
No matter how long you've been working, be intentional with the work experience you include on your resume. Unless you have just enough experience to hit a full page, adding all of it may not help you get hired.
"Prioritize quality over quantity," explains Warzel. "Focus on including experiences, internships, and projects that directly align with your career goals and demonstrate your skills, rather than listing every minor job or activity you've undertaken in the past."
Before including all your work experience on your resume, consider these potential downsides.
Too General
Catering to your audience is crucial to landing the job of your dreams. If you include too many irrelevant experiences on your resume, it may be a red flag to the hiring manager because it shows you don't have enough applicable skills to fill an entire resume.
Choosing work experience that best reflects your qualifications for the position shows that you're invested in the role and, ultimately, will help you land it.
If the timing of your relevant experience weaves in and out of irrelevant experience, consider having two sections of experience on your resume to show continuity of work — one for "related experience" and another for "other experience."
Length of Your Resume
If you list all your work experience, from part-time positions and volunteer work to internships and full-time jobs, you're likely going to run out of space on your resume.
Keeping your resume an ideal length is a crucial component of landing a job. Recruiters may only spend a few seconds scanning each resume and you want them to be able to quickly look over yours with ease, without getting bogged down in information that's not relevant.
The Bottom Line: How Far Back Should a Resume Go?
All in all, you want to only go back about 10 years on your resume. Of course, if you're still in college or a recent graduate, your timeline will likely be much shorter, around three years or so.
No matter where you're at in your career journey, a job's relevancy trumps how long ago you worked there — so don't be afraid to include something beyond the suggested timeline if it's hyper relevant to the role.
"Remember that your resume is a marketing tool, and its purpose is to present you in the best possible light to potential employers," concludes Warzel. "As a new graduate or college student, focus on highlighting your most impactful and relevant experiences, and tailor your resume to the specific job or internship you're applying for."
Ready to uplevel your skills for a resume that really stands out? Enroll in Forage's free job simulations to see what it's like to work for a variety of companies and careers.
Frequently Asked Questions
How far back is too far on a resume?
It depends on how long you've been in the workforce and what type of job you're applying for. In general, going back farther than 15 years would be too far for most jobs.
How many jobs should be listed on a resume?
This varies depending on how long you've stayed at previous jobs but, for most people, three to six jobs equals 10-15 years of experience.
Should I take nonrelevant jobs off my resume?
You can leave off jobs that aren't relevant if you have enough other experience to highlight. But keep in mind that jobs that don't seem relevant may be sources of transferable skills and could be good additions to your resume — especially if you don't have a ton of other professional experience.