Whether you're applying for an internship, a summer job, or your first post-college role, you may have wondered how long a resume should be. Some advice says a resume should always be one-page long and no longer. Other experts claim a resume can be two pages long some of the time but never one-and-a-half pages long. And what about a three-page resume? Is that ever advisable?
It's confusing, to say the least!
Well, the quick answer is, your resume should be as long as it needs to be! Of course, you have to consider your work history, the job you're applying to, and your education to determine how long your resume should be.
How Long Should a Resume Be?
You may think you need a two-page-long resume to get recruiters to consider your application. And that's understandable. Consider that a study by ResumeGo found that recruiters generally favor two-page resumes over one-page resumes. However, they were only 1.4 times as likely to prefer a two-page resume over a one-pager for entry-level roles, compared to being 2.9 times more likely to prefer a two-pager for managerial positions.
So, if you're applying for an entry-level role, how long should your resume be?
That depends!
Your resume should be as long or as short as it needs to be to thoroughly explain why you're the right person for the role. This will vary depending on how much related experience you have, how long you've worked, and the type of role you're applying for.
Here's what you need to know about resume length.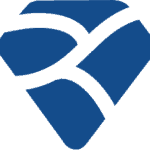 Resume Writing Masterclass
Explore ways to make your resume shine no matter how long it is in our free masterclass. Learn how to craft a professional summary and create bullet points that explain why you should be hired.
Avg. Time: 5-6 hours
Skills you'll build: Resume writing, professional branding, using keywords, identifying transferable skills
Is a 1 Page Resume OK?
Yes! One-page resumes are perfectly acceptable for new graduates searching for an entry-level role.
"If a company is hiring for a junior role, they will be flooded with resumes," says Bernadette Pawlik, former recruiter and career and job search strategist. "There won't be time to read every single resume in-depth. So, for a junior role, a one-page resume makes the most sense."
Pawlik says there are two reasons for this. First, when you're looking for your first or even second post-college job, your work experience is likely limited. Even if you worked part-time during school or over the summer, completed an internship or two, and did a few virtual job simulations, it's unlikely you'll have enough relevant experience to make your resume two pages.
Second, your educational experience will be limited, meaning you likely won't have many professional development courses or school projects to include. "Unless," notes Pawlik, "you were earning a doctorate and collaborating with your advisor on papers."
>>MORE: What Is a CV (Curriculum Vitae)?
Is it OK for a Resume to Be 2 Pages Long?
Again, yes!
"If a job seeker has 20 years of experience, a two-page resume is expected," says Pawlik. "The hiring manager wants to see how your career has evolved. Does it show a pattern of growth? Is there logic to your career?"
Of course, as a new grad, you probably don't have 20 years of work experience to include on your resume. So, should your resume ever be two pages long?
Maybe. If you have a lot of related experience (like internships or summer jobs), you might be able to create a two-page-long resume. But don't try to force it if you only have the experience for a single page. It's better to focus on the skills you do have and explain how they relate to the role instead of fluffing your resume with meaningless information.
>>MORE: How to Use the STAR Method for Interview Questions
Can a Resume Be 1.5 Pages Long?
Sure, a one-and-a-half page resume is doable, but you should try to avoid it. It won't harm your chances of landing an interview, but it might look odd to the recruiter. "If you are new to the job market, there is no reason for your resume to run more than one page," says Pawlik.
If your resume spills onto the next page, try editing it to fit on one or two pages. While you can try "tricks" like changing the margins, font size, and line spacing, most recruiters will see through that. You also shouldn't use a "fancy" resume to fill up the pages. "No recruiter wants to see two columns, 'skill blocks,' infographics, multi-colors, or self-assessments," warns Pawlick
Instead, consider deleting bullet points from your experience sections that aren't as relevant to the role or moving some information under your job titles to the cover letter or on your LinkedIn profile.
Should a Resume Include Summer Jobs or Temp Work?
If including this kind of experience will make your resume too long and it's not relevant to the role you're applying to, consider dropping it. But if your resume could benefit from additional experience or skills, you absolutely should include it.
According to Pawlik, "There tends to be a disparagement of 'temp roles' or roles like scooping ice cream in the summer. Those should be on your resume." Including them demonstrates you understand how work works. "A lot of entry-level roles are monotonous, showing up to support a team or person, or having to deal with pressure. There's nothing like working the ice cream stand at a summer job to show that ability!"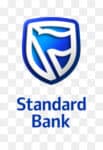 Accessing the World of Work
Get ready for the world of work in this free course from Standard Bank. You'll learn how to network, understand how social media can impact your job search, and start prepping for interviews.
Avg. Time: 4.5-5 hours
Skills you'll build: Personal branding, social media presence, research, presentation, interview prep
What Should I Include on a Resume?
No matter how long (or short) your resume is, Pawlik says you should include these essential elements:
A professional summary that can focus on your passion and ambitions
An education section
Your work experience
Beyond those essentials, you can include your GPA, relevant clubs and activities, honors and awards, classes and certifications, and volunteer experience.
That said, if any or all of these "extras" push your resume onto another page, but it's not enough to create an entire page, consider dropping some or all of them.
The Long and Short of It
Ultimately, your resume is a summary of who you are as a professional and where you'd like your career to go. And your resume's length doesn't matter nearly as much as using your resume to describe your achievements and accomplishments so the hiring manager understands why you're the best person for the role. Include the skills and experiences that are relevant to the job, and your resume will be the exact right length it needs to be!
Now that you know how long a resume should be, learn how to create a resume that shines:
Erica Burns contributed to this article.
Image credit: Canva