Writing a stellar resume for an internship is one of the best ways to stand out during the application process. Yet what do you put in your experience section if you've never worked in a professional setting? What skills do you include? What do employers expect to see from a student who's applying for an internship? This guide will help you craft a stand-out resume for an internship, even if you have no experience. We'll cover:
What Are Employers Looking for on an Internship Resume?
On a typical resume, employers look at your work experience to see what impact you've had at your past companies. But resumes for an internship are different — employers know that you're a student and don't expect you to have the same breadth of experience. So, what do they want to see?
Show You Can Deliver Results
"Transparently, recruitment is expensive, and companies want to hire people who are going to come in and be focused on driving results, not just sitting there taking up a seat and being a yes person," Jeremy Grunfeld, director of student success at Forage, says. "Companies want genuine thinkers that will hit ambitious goals set for them."
To show you're a results-oriented person, ensure that your resume shows the results you've driven, whether that's an academic project, volunteer experience, extracurricular, or independent project.
>>MORE: No Internship? Here Are 9 Ways to Get Work Experience This Summer
"You can blow recruiters away and prove your results focus by ensuring that each of your bullet points (particularly in your work experience section) covers the following: what you did, how you did it, and what impact it had (including a metric)," Grunfeld says.
Show You Can Learn New Skills
Recruiters also want to know that you're competent at learning new skills, Grunfeld says. "Remember, you're still a student. You're not expected to know everything — you're expected to want to learn."
So, how can you show you're good at learning new skills and have a growth mindset? First, prioritize your academic work and independent learning on your resume. Include an education section, your GPA, awards and scholarships, independent projects, and outside coursework, such as Forage job simulations.
Write to the Job Description
Finally, employers are looking for resumes showing that applicants have the skills and experience they want. Before starting your resume for an internship, carefully read the internship description to identify what the employer is looking for from candidates.
Typically, the company will include this information in the internship description's "requirements" or "responsibilities" section. Sometimes, an employer will list out specific skills, like programming languages or years of experience. Otherwise, a company might say it's looking for a "team player" or "numbers whiz," and you'll have to do a little interpreting to get at what it's looking for (hint: a good collaborator and someone with math skills).
How to Write a Resume for an Internship With No Experience
Now that you know the three main things employers are looking for on a resume for an internship — results, the ability to learn new skills, and qualifications — how should you start writing your resume?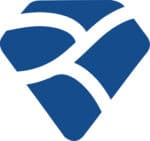 Forage Resume Writing Masterclass
Learn how to craft a resume that will wow employers from start to finish.
Avg. Time: 5-6 hours
Skills you'll build: Resume writing; identifying job titles, transferable skills, and industry keywords; professional brand
Start With Your Contact Information
The top of your resume is the place to list your most important contact information, including:
Your name
Phone number
Email address
City and state (no need for full address)
You can also include a link to your website, online portfolio, or any other site demonstrating your work (if you have one — it's not required!).
Include Your Education
Next, you'll include where you go to school, your major, your expected graduation date, and your GPA on your resume.
"The most frequent thing that students fail to include on their resume is their GPA," Grunfeld says. "It's vitally important. As a rule of thumb, if a resume doesn't contain a GPA, the recruiter will assume the GPA has been excluded because it isn't strong. Recruiters will assume the GPA is less than 3.0. If your GPA is higher than 3.0 and isn't on your resume, you're doing yourself a massive disservice."
You can include relevant course names for your major and the internship you're applying to. For example, if you're applying for a software engineering internship, include your advanced programming courses. If you've made the Dean's List, won any academic award, or studied abroad, you can include that in this section, too.
Take Stock of Your Experience
Next, consider all relevant experiences you can include on your resume. As long as you don't title this section "Professional Experience," this doesn't need to be formal work experience.
Consider including:
Research: Academic work you've done for a professor, either for payment or academic credit
Extracurriculars: Including sports teams, clubs, arts organizations, and academic societies
Part-time work: Even if it seems unrelated to what you're applying for, you may have transferable skills (for example, customer service skills from working at an ice cream shop)
Volunteering: Including community service or work you've done to benefit an organization without pay
On your resume, include these experiences with your position, the name of the organization or employer, and the month(s) when you completed the experience.
Quantify That Experience
Once you've written down all of these relevant experiences, you can narrow it down to 2-3 experiences that are relevant to the internship you're applying for. Next, consider your role in each of them and the results you led to. Ask yourself:
What responsibilities did I have? What tasks did I have to do?
What did I do to fulfill those responsibilities or complete those tasks?
What skills did I use?
Who did I work with?
What happened after I fulfilled those responsibilities or completed those tasks? What were the results of my action?
What did I learn from this experience?
Asking these questions can help you quantify your experiences, giving you results-driven summaries to add to your "experience" job descriptions.
For example, you might write something like:
Managed three students' overlapping schedules to organize and complete a group project one week ahead of schedule
Created targeted outreach email campaigns to raise over $1,000 in one month for the Leukemia & Lymphoma Society
Designed four new posters for a student theater organization to increase audience attendance by 20%
Reduced bug frequency by 30% by programming a testing system to identify bugs before software production
Organize Your Skills
Now that you've gone through your experiences, it's time to figure out what skills you have.
Hard Skills
Hard skills are the quantifiable skills you've learned, including technical, analytical, and computer skills.
First, think about what you've learned in your classes. What skills have your teachers taught you or graded you on? For example, did you learn programming skills in a software engineering course? Writing skills in an English class? Data analysis in an analytics course? Conversational Spanish in an introductory class?
You can list hard skills in a "skills" section of your resume, then provide examples of how you applied them in your experience descriptions.
Soft Skills
Soft skills are skills that describe how we work and interact with others in the workplace, like conflict resolution, adaptability, and verbal communication.
According to ZipRecruiter co-founder Ian Siegel, 93% of employers say soft skills are critical when they decide who to hire. Therefore, it's crucial to include these skills on your resume. Unlike hard skills, you don't necessarily put these in your "skills" section, but rather these should be infused into your experience descriptions.
Putting Skills Into Your Experience Descriptions
The best way to demonstrate how you applied your skills is to put them in your experience section.
You don't always need to explicitly name the skill to show how you used it, but it should be clear what impact those skills had on the experience. So, for example, instead of saying, "I used leadership skills in a writing workshop," you could say, "I led the workshop on X to train 30 new writing mentors in the process." The second statement still shows leadership skills and demonstrates the impact of your skills.
If we take the examples from above:
Managed three students' overlapping schedules to organize and complete a group project one week ahead of schedule → demonstrates time management skills
Created targeted outreach email campaigns to raise over $1,000 in one month for the Leukemia & Lymphoma Society → demonstrates email writing skills
Designed four new posters using Canva for student theater organization to increase audience attendance by 20% → demonstrates graphic design skills
Reduced bug frequency by 30% by programming a testing system to identify bugs before software production → demonstrates programming skills
Include Projects and Courses
Resumes for an internship often include projects and courses to give the employer a better idea of how you've gained skills outside of the classroom and other non-work experiences.
For example, you may have a blog, graphic design side hustle, or an independent coding project. Maybe you've completed a Forage job simulation and learned valuable workplace skills.
In this section, you'll list the name of the project or course, then put bullets of the skills you gained or what you did underneath.
Bonus Tips
Skip the photo: It takes up valuable space on your resume.
Submit the correct file type: "Always submit in PDF," Grunfeld advises. "When you submit a 'document,' your formatting usually gets screwed and recruiters generally aren't forgiving. They close the resume, hit reject, and move on to the next applicant. Brutal."
Check your spelling and grammar: Don't be afraid to use tools like Grammarly or ask a friend to proofread.
Use a simple font: Pick a font that's clear and easy to read, especially on a computer. (Learn the best font for a resume.)
Keep it to a page: There's no need to go over a page, especially for a resume for an internship when you have fewer years of experience.
Match the aesthetic to the employer: When applying to a traditional company, like for an investment banking internship, keep your resume simple; if you're applying to a more creative marketing company, you can add more style and color.
Use ChatGPT as a resume guide, not a final draft: The chatbot can give you a good basic resume template, but you'll need to customize and review it before submitting it.
Share your interests: While it's not required, some interns include a few of their interests at the bottom of their resume under a "skills and interests" section. Including interests can show a bit of your personality and help make a connection with the hiring manager. 
>>MORE: Find out what career is the best fit for your personality with a personality career quiz.
Resume for Internship: Template
Writing a Resume for an Internship: The Bottom Line
A resume for an internship differs from a typical one because you don't have the same work experience as professionals, but employers aren't looking for that experience. Instead, they're looking for someone qualified for the role who's results-driven and learns quickly. On your resume, quantify what you've worked on — even if it's not a professional experience — and demonstrate the skills you've learned and how you've applied them.
Finally, Grunfeld recommends only putting things on your resume that you're genuinely proud of.
"The content must highlight your best assets," he says. "It isn't a comprehensive record of everything you've ever done. If you don't want to talk about it in an interview, don't put it on the resume. ​​Your resume is a marketing document — it is marketing you."
Looking for an internship? Learn everything you need to know to find and land one:
Image credit: Canva