A business consultant helps organizations identify specific problems they face in reaching their business goals and then determines appropriate strategies so companies can overcome these challenges.
If you're interested in a job where you can flex your troubleshooting skills while deploying creative solutions, a business consulting career may be the right fit for you.
So, what does a business consultant do, how much do they make, and how can you become one? In this guide, we'll cover:
What Is a Business Consultant?
Business consultants work with company managers and business owners to guide them in improving their organizations. For example, they might focus on helping companies improve operations, boost efficiencies, and develop growth strategies.
"A business consultant is an individual hired as an expert from outside the company to advise on how to make the company better," says Sara Raudenbush, a Fortune 500 business transformation consultant, business growth advisor, and founder of Back Pocket Business Coach. "The best way to think of a business consultant is a mix of a coach, a problem solver, and a personal advisor." 
Raudenbush adds that precisely what organizations hire consultants for depends on the company's specific issues or challenges. "Business consulting services can cover any topic and can range from very specific to very broad activities," she says.
Raudenbush also points out that depending on the type of consulting you're focusing on, you'll also touch science, technology, engineering, arts, and math. "Consulting is a STEAM career," she says. "Everything a consultant does is a mix of all of those because you're having to use 'scientific problem solving,' there's always a technological aspect, you're re-engineering the way the business does something, and math plays a critical role — when you're changing something, you have to think of it multiplied out across everyone who does it."
Business Consultants vs. Other Types of Consultants
In corporate consulting, you'll find different types of consultants. In addition to business consultants, whose key role is to help organizations solve operational and processes challenges, other kinds of consultants in the industry include:
Management consultants help senior executives in a company with risk management, particularly during an organizational transition.
Strategy consultants focus on business strategy and planning to facilitate a company's ongoing growth and profitability.
According to Raudenbush, management and strategy consultants fall under the umbrella category of business consulting.
"'Level' in this case does not mean one is more important than the other," explains Raudenbush. "It means that one is the 'doer' (management consultant) and one is the 'planner' (strategy consultant)." She adds that typically, strategy consultants have the highest education, while management consultants have more work experience.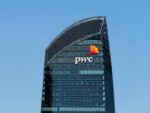 PwC Management Consulting
Learn the skills you need to work as a management consultant for a Big 4 firm.
Avg. Time: 5 hours
Skills you'll build: Research, data collection, analysis, basic modeling, strategic communications
Day in the Life of a Business Consultant
Raudenbush, with over a decade of experience in business consulting roles helping organizations improve their strategy and performance, shares that a typical day for a business consultant varies based on what type of consulting you do. If you're a financial consultant, for example, most of your tasks will be related to finance, but if you're a marketing consultant, you'll focus primarily on marketing.
"The first thing to know is that as a consultant, your days are never the same," she says. "You have to be very comfortable with ambiguity and change. You're hired to fix and solve issues, so you have to adapt to what you are learning and how you're helping. Our jobs are constantly filled with curve balls and you're paid to react perfectly every time, so it's very stressful sometimes."
Alicia Butler Pierre, who has 23 years of business consulting experience and teaches a Lean Six Sigma course at Purdue University where she trains future business consultants on Lean Principles, explains that most business consultants leverage some proven framework in analyzing and solving problems. "As such, typical work on a daily basis could involve tasks specific to executing the stages or steps in that framework," she says. 
"Such tasks could include meetings, presentations, or sessions to research the current state of affairs; gather any required data; analyze that data; recommend improvements based on analysis; and possibly implement those solutions and present a final report on the results," Pierre continues.
>>MORE: Learn how to analyze data with Accenture's Navigating Numbers job simulation.
Business Consultant Salary
You can make a high salary as a business consultant — but the pay for this role varies depending on your experience, type, industry, and services.
Base salaries start anywhere from $35,000 to $100,000+ a year, according to Raudenbush. "You can be salaried working directly for a consulting firm or hourly working directly for an organization," she says. "If you're independent and have multiple clients, you can make hundreds of thousands a year, but you have to start at the bottom and work your way up to create a name for yourself and client base."
Pierre shares that she knows some business consultants who charge upwards of $500 per hour. "Entry-level business consultants can start around $55 per hour," Pierre says. "Seasoned or senior-level business consultants can earn around $250 per hour or more. Independent business consultants can earn even more money per hour based on their level of influence and popularity along with other factors."
The Bureau of Labor Statistics (BLS) states that management analysts and consultants had an average annual pay of $104,660 in 2022. Using data collected from tax returns, Intuit Mint determined the average salary for business consultants to be $81,500 per year — and up to $195,000 annually for some consultants.
Fortunately, business consulting will continue to be an in-demand profession in the coming years. "Consulting is never going to go away," says Raudenbush. "If companies could fix themselves, they would. There are many reasons companies need external help. It's not always a matter of knowledge or ability; it's often time and manpower."
How to Become a Business Consultant
Ready to get started in business consulting? Here's how to get into this career, according to experts.
Education
A typical path involves business school with a bachelor's degree to get into an entry-level consulting job, explains Raudenbush. "Master's degrees are not necessary but very useful," she adds. "If you're aiming for a Big 4 consulting firm, then an MBA from a big school is needed." 
Certifications
Certifications can also help you land a business consultant position, including a Project Management Professional (PMP) certification and Six Sigma Certification. 
"You don't necessarily need a certification to be a bona fide business consultant, but you'll need certifications if you decide to have a niche or specialty required to do a certain type of consulting in a specific industry," Pierre says. "For example, I'm a business process consultant and I have a black belt certification in Lean Six Sigma. I wouldn't get hired to do the work that I do without this certification."
Real-world experience in the industry, such as through an internship or job simulation, can also help you develop the skill set needed to work as a business consultant. 
Skills
Pierre highlights these technical skills as essential for business consultants:
Microsoft Excel spreadsheet creation and analysis with the ability to import and export data as required
The ability to use basic analysis tools like pivot table creation and data validation
Meeting facilitation for both online/remote and in-person meetings
Soft skills are also crucial. To be an effective consultant, "You absolutely must be a people person," Raudenbush says. "You need fantastic communication skills: listening first! And you need to be able to build trust and have a calming presence."
Pierre adds that in addition to strong oral and written communication skills, interpersonal communication ability, and a willingness to listen objectively and intently to the client you're working for, every business consultant should also possess emotional intelligence and empathy.
Learn new skills
Check out Forage's consulting job simulations to see what it's like to work as a consultant at a top company.
Image credit: Dimaberlin / Depositphotos.com