What is a management consultant? In general, a management consultant provides organizations with strategic advice and project management consulting to help them resolve a variety of complex business issues.
Read on to learn if management consulting is the right career for you.
What Does a Management Consultant Do?
Management consultants work with company executives and business leaders to identify organizational challenges, gather and analyze information, and develop and implement solutions. Management consultant jobs often include work on complex projects in a variety of industries and sectors.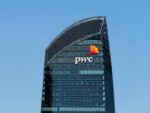 PwC Management Consulting
Uplevel your skills and experience what it's like to work as a PwC management consultant in this free job simulation.
Avg. Time: 5 hours
Skills you'll build: Analysis, research, data collection, communication, attention to detail, presentation, Microsoft PowerPoint
A management consultant's work scope generally falls into three categories.
Functional Expertise
Management consultants usually specialize in one or more aspects of management consulting, such as operations, reorganization, mergers and acquisitions, or risk management. Their expertise in these areas enables them to provide specific advice and strategies that match a company's needs.
Analysis and Objective Assessments
Consultants are objective and unbiased and can often see a way through business issues that may not be obvious to executives and board members closest to the problems. They conduct extensive research and analysis and bring unique perspectives and insights to their problem-solving.
Project Management
In terms of project management, a consultant can help companies take projects and processes from ideation to launch.
"Management consultants work with client employees to set up a project management office," explains Alastair McKee, Forage content development partner and global business strategy and operations manager at Google. "They define work plans, including deliverables, timelines, and owners, and then track progress against those plans in order to deliver the change that the client is seeking," 
Unlike strategy consultants, who primarily focus on developing business strategies, management consultants also help to manage the implementation process.
"Consultants try to remove roadblocks and raise flags when implementation timelines are slipping, and take an active role when transformations are particularly challenging and complex," notes McKee.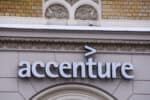 Accenture Future Innovator-in-Training
Experience a day-in-the-life in Accenture strategy consulting and work on real-life projects with this free job simulation.
Avg. Time: 5 to 6 hours
Skills you'll build: Data analysis, client communication, project planning, strategic thinking
Management Consultant Salary and Job Outlook
Management consultants, also called management analysts, made average annual salaries of $104,660 in May 2022, according to the U.S. Bureau of Labor Statistics (BLS). The lowest 10% of earners made less than $55,590, and the highest 10% had a management consultant salary of more than $167,650 per year.
The job outlook for a management consulting career is promising, with a projected 10% growth through 2032, much faster than average for all occupations.
As companies continue searching for ways to cut costs and improve efficiency, management consultants will likely be in high demand — especially those who specialize in industries like human resources and information technology consulting.
Pros and Cons of a Management Consulting Career
As with every career, there are pros and cons to working as a management consultant.
In terms of pros, McKee notes that a management consultant's work is often mentally stimulating. "You get to play a very active role in shaping huge decisions that determine the course a company is going to take."
Additionally, management consultant jobs can fast-track your career path. "You get exposure to very senior leaders very early in your career," says McKee. "You learn more in a year as a consultant than others do in many years in an industry role." 
Mckee also explains that working for a few years as a consultant can open up many career doors, as it did for him as a consultant at a top firm. "After about a year and a half at Bain, I heard from a different recruiter with another interesting career opportunity almost every single day."
However, despite the great learning and advancement opportunities, management consulting is often a demanding career with long hours and frequent travel. "The work-life balance can be almost non-existent," McKee says. Management consultants also "need to have tough skin because you have to work at 100mph all the time in a highly pressurized environment."
And unfortunately, although some projects will be exciting and stimulating, there's no guarantee you'll love each and every assignment you work on as a consultant.
"Your project experience is heavily dependent on who your client is, the individual clients you are mapped to, and your supervisor," says McKee. "If one or more of these isn't great, then you will be counting down the days until your next assignment."
Explore consulting careers
Discover which type of consulting is the right career path for you with a free consulting job simulation.
What Skills Do Management Consultants Need?
Of course, analytical skills are a vital hard skill for management consultants, as everything they do needs to be data-driven. But various soft skills are also essential in a career that necessitates extensive interaction with clients.
Because consultants are tasked with resolving complex, difficult issues in conjunction with company leaders, interpersonal skills are crucial.
"Management consultants are there to work on hard things, to be provocative, to be able to help full-time employees raise their levels of productivity," says McKee. "Trying to do that without people skills would be incredibly hard and likely an unenjoyable experience for consultants and clients alike."
Self-assurance is also a vital skill for a management consultant. "Another key skill, very often underrated, is confidence," continues McKee. "Confidence, when channeled appropriately, leads to executive presence, which is a really important trait for success in the role. If clients sense that the consulting team are not confident in their work, then it is much harder to get them onside."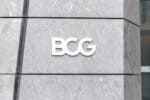 BCG Knowledge Team — Client Focus
This short, two-task job simulation guides you through studying and analyzing your knowledge asset and creating a presentation for clients.
Avg. Time: 2-3 hours
Skills you'll build: Data analysis, critical thinking, written communication, presentation development
How to Become a Management Consultant
Becoming a management consultant involves education, experience, and networking — but the specific combination depends largely on where you want to work.
While business and economics undergraduate majors are common choices for aspiring management consultants, your degree can vary if you have the necessary skills. However, top management consulting firms — like McKinsey, BCG, and Bain — tend to recruit entry-level employees from specific "target" schools, so it's important to research which schools are on their radar to work at these firms.
Target schools like Harvard University, Cornell University, and the University of California, Berkeley offer on-campus consulting clubs that enable motivated students to gain invaluable hands-on work experience consulting with clients on projects. And some consulting firms offer undergraduate students internships, competitions, and leadership conferences to help them get a jumpstart on their careers. 
Graduate students in MBA programs may be able to take part in firm-sponsored pre-MBA programs that give students opportunities to build peer networks, attend webinars, access internship opportunities, and get recruiting tips while in school.
Interested in management consulting but want to explore a more strategy-focused role? Learn about strategy consulting as a career.
Image credit: Wavebreakmedia / Depositphotos.com