IT consulting (also called information technology consulting) is more than advising a company about which computers they should buy. It's everything related to the information technology side of the business. From implementing new software to creating a plan to recover a crashed hard drive, IT consulting is a fast-growing career field.
What Is IT Consulting?
Consulting is when a business brings in an outside person with expertise in a specific field to help objectively evaluate where the company is and to design a plan that helps it achieve its goals. So, what is IT consulting, then? In IT consulting, the consultant does exactly that, but with a specific focus on the business's technology infrastructure.
Often a company brings in an IT consultant to work with the internal IT staff and offer advice and insights from a fresh perspective. They may design systems, suggest hardware and software to invest in, or identify security risks. The consultant may even help the company connect with other specialists who can assist with the project.
Robert Douglas, president of PlanetMagpie Consulting, an IT consulting firm, explains that, ultimately, all IT consulting is based around a business need, and those needs can cover "anything and everything" IT-related. The consultant could work with the client for a short time (which computers should we buy?) or long-term (how do we defend against phishing and ransomware attacks?).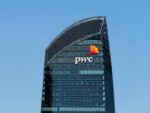 Cybersecurity Consulting
Step into the shoes of a cybersecurity consultant in this free course from PwC. Conduct a risk assessment, inspect evidence, and present your findings.
Avg. Time: 4-5.5 hours
Skills you'll build: Research, critical thinking, business judgment, interviewing, document review, PowerPoint
IT Consulting Market
As of 2022, the IT consulting market is a $684.6 billion industry. As an industry, IT consulting grew 3.9% between 2017 and 2022 and it experienced 1.6% growth in 2022 alone. Future growth will likely be fueled by these industry trends:
Internet of things (IoT): With over 8 billion connected devices, companies will need to maintain and manage devices and their connections.
Big data: Analytics and big data are playing an increasingly important role in business decisions and goal setting.
5G cellular: Though still relatively new, 5G technology is the next big thing in connectivity.
Blockchain: While blockchain is mainly used in cryptocurrency, other industries are starting to adopt the technology for security reasons.
Artificial intelligence (AI): Artificial intelligence is still a long way off, but with more companies exploring this area every day, it's poised to take on new significance in the future.
Augmented reality (AR): Augmented reality is fast overtaking virtual reality (VR) and may soon dominate this niche market.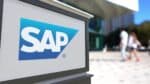 Technical Consulting
Build practical consulting skills in this free course from SAP USA. Help your client solve their pressing business challenges.
Avg. Time: 3-4 hours
Skills you'll build: Data selection, data modeling, data analysis, SAP Analytics Cloud, PowerPoint, public speaking
Types of IT Consulting Services
Though IT consulting includes anything and everything related to information technology, nearly all of the work in information technology consulting falls under eight main categories:
Strategy: creating a long-term plan that defines how IT will support the business
Architecture: designing the plans and guidelines to build IT systems
Implementation: overseeing the execution of the IT plan
Systems integration: connecting different parts of the IT system and ensuring they work together
Data analytics: capturing, processing, and analyzing data to help answer business questions
Security: creating a strategy to prevent unauthorized access to hardware, networks, and data, and ensuring systems are compliant
Software management: planning and leading software projects, including scheduling, tracking, and delivery of code
ERP (enterprise resource planning) services: helping choose the software the company uses for daily business activities (like accounting or project management)
However, within those broad categories, IT consultants often have a specialty. Some examples are:
Infrastructure planning: identifying what hardware, software, and staff the company needs
Risk assessment: identifying security threats and assessing their potential impact
Disaster recovery planning: designing a response to unexpected events, like cyberattacks, power outages, or other disasters
Migration: moving data and software from one system to another
Network design: structuring the IT network
Pros and Cons of an IT Consulting Career
Like any industry, working in IT consulting has its pros and cons. Here's what to consider before entering the field.
Pros of Working in IT Consulting
Douglas notes that one of the pros of IT consulting is the money. While a beginning IT consultant might make between $48,000 and $79,000 a year in base salary, bonuses, profit sharing, and commissions could push that number to $51,000 and $85,000 per year, according to Glassdoor. Seasoned pros, like those with 15 or more years of experience, earn between $80,000 and $137,000 annually.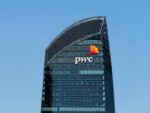 Technology Consulting
See what it's like to work as a technology consultant in this free course from PwC. Interview your client, identify their needs, and help them build a roadmap.
Avg. Time: 4-5 hours
Skills you'll build: Critical thinking, strategy, business analytical thinking, roadmapping, Excel, software development lifecycle, PowerPoint
Beyond wages, though, IT consulting offers you the opportunity to broaden your skill set. While you'll likely have a strong foundation in IT and perhaps a focus area, as a consultant, you'll likely face situations and challenges that require you to develop and use skills you may not otherwise have a chance to.
Cons of Working in IT Consulting
To be successful providing IT consulting services, Douglas points out that you have to be willing to work crazy hours. "Customers can't afford to be offline during the day," he says, which means you may do a fair amount of your work overnight.
Another con of IT consulting is that sometimes you are the bearer of bad news. Even with excellent conflict resolution and interpersonal skills, telling the client their data is lost for good or their budget is impossible to meet can be stressful.
Want to see what it's like working as a different kind of consultant? Try your hand as a strategy consultant or business consultant in a free consulting virtual job simulation.
Image credit: Canva