Information technology is a vast and growing field full of career opportunities — one of which is working as an information technology (IT) consultant. This person often plays an integral role in helping a company manage its IT infrastructure and advises leaders on how technology can influence the business's success.
This guide will help you learn more about the ins and outs of being an IT consultant.
What Is an IT Consultant?
An IT consultant helps companies achieve their business goals or solve a business problem. They advise companies on using their existing technology to the fullest or help them decide what new technologies to invest in.
As Robert Douglas, president of PlanetMagpie Consulting, an IT consulting firm, says, "All consulting is based around a business need. You talk with a CEO, CFO, or CIO and ask what the long-term plan is. How does IT meet the plan without it falling apart or being behind schedule?"
He offers this example. "Say it's a merger and acquisition. You have to move the company from one system to the other overnight and report it to the stock exchange. At 12:01 a.m., the merger has to be fully engaged inside the new IT infrastructure." The consultant creates the migration plan and makes sure it executes on time.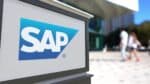 Technical Consulting
Step into the shoes of a technical consultant in this free course from SAP USA. Help your client answer pressing questions with your data analysis and insights.
Avg. Time: 3-4 hours
Skills you'll build: Data selection, data analysis, data modeling, SAP analytics cloud, PowerPoint, public speaking
Is an IT Consultant the Same as a Technology Consultant?
IT consultants are similar to, but not the same as, a technology consultant.
Though IT consultants work with technology and advise their clients on how to use it, an IT consultant generally focuses on information technology and infrastructure — specifically, how it's currently being used, how the company could improve it, and so on. A technology consultant may offer advice on IT, but technology consultants generally provide broad guidance about all the technology a company is using or may want to use. 
For example, if a company is interested in using artificial intelligence (AI), the technology consultant would rate the available AI tools and steer the company toward a good match or even away from AI if the technology consultant doesn't believe it's a good fit. The IT consultant would ensure the company's existing infrastructure can support whatever AI tool the company ultimately uses.
Artificial Intelligence
Experience what it's like to work in artificial intelligence in this free course from Cognizant. Learn how to develop machine learning algorithms and train your model.
Avg. Time: 3-4 hours
Skills you'll build: Data analysis, Python, data visualization, machine learning engineering, model interpretation
How Much Does an IT Consultant Make?
According to Glassdoor, the estimated total pay for IT consultants is around $84,000 per year. However, this estimate covers entry-level to senior IT consultants. The estimated pay range is a bit different when broken down by years of experience:
| | Years of Experience | Estimated Pay Range |
| --- | --- | --- |
| | 0-1 | $51,000 – $85,000 |
| | 1-3 | $54,000 – $91,000 |
| | 4-6 | $62,000 – $104,000 |
| | 7-9 | $66,000 – $113,000 |
| | 10-14 | $73,000 – $124,000 |
| | 15 or more | $80,000 – $137,000 |
What Does an IT Consultant Do?
IT consultants help companies identify technology problems and implement solutions. They often coordinate their efforts with internal IT staff on a wide range of projects, including:
Assessing cybersecurity threats
Maintaining and repairing existing infrastructure
Designing and implementing new systems
Analyzing the current IT system to identify problems
Creating a technology budget
Depending on the nature and scope of the project, the consultant may work with the company on short-term single projects or long-term, multi-phase projects.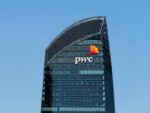 Technology Consulting
Se what it's like to be a technology consultant in this free course from PwC US. Discover how to interview a client, work with them to understand their problems, and provide a practical solution.
Avg. Time: 4-5 hours
Skills you'll build: Critical thinking, roadmapping, Excel, software development lifecycle, PowerPoint, business writing
For example, a company may hire an IT consultant to design a network or migrate an existing system to a new platform. Other times, the company may ask the consultant to advise the CEO on a long-term technology plan and oversee its implementation over a year or even several years.
How to Become an IT Consultant
Douglas says it's unlikely you'll land a role as an IT consultant right after graduation. "A lot of what is learned is learned on the job. You need to be exposed to a lot of different problems and come up with a lot of different solutions as there's generally no one size fits all solution to many IT problems. A lot of it is trial and error."
>>MORE: Is Technology a Good Career Path?
It's more likely you'll land a role as a software engineer or cybersecurity analyst. During that time, you'll build the necessary foundation to move into an IT consulting role. Douglas suggests anyone interested in pursuing this career should make time to talk to as many end users as possible. This will help you build your experience and get a better understanding of how customers think about and use technology.
While a bachelor's degree is helpful, it's not necessarily a requirement. Douglas notes that most people already possess many of the necessary skills they need to become an IT consultant. It's not uncommon for people to troubleshoot hardware or software issues on their own, and they've likely picked up some of the skills they'll need in the role.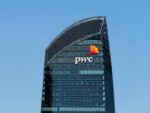 Cybersecurity
Try your hand at cybersecurity consulting in this free course from PwC. Learn the art of pitching a new client, analyzing their risk, and presenting your solutions.
Avg. Time: 5-6 hours
Skills you'll build: Risk management framework, principles of defense, risk impact analysis, system security, network security, firewall configuration
Because much of an IT consultant's education happens on the job, ultimately, "what's on your resume will eventually be more important than your degree," says Douglas. As an example, he explains how someone might start as a software engineer, then develop their collaboration skills working with other teams. From there, they could take on some small projects, then bigger ones, until they're able to run a project on their own.
What matters to customers is that they can trust the consultant to implement the correct solution based on their prior IT experience and exposure to different situations.
What Skills Does an IT Consultant Need?
While a strong foundation in information technology is essential, Douglas says an IT consultant also needs excellent interpersonal skills. "The client needs to trust the consultant and get along with them," he notes.
Consultants often need to think creatively and approach problems from a different angle. And, in addition to creating an IT plan that works, you'll need to sell your plan to the appropriate stakeholders. Douglas suggests aspiring IT consultants work on their communication and public speaking skills since you'll need to be comfortable hearing your own voice and a pro at coming up with and delivering messages.
Successful IT consultants also need to be persistent, says Douglas. They can't give up easily and need to chase down the issue until it's solved. They also have top-notch organizational skills. Much of an IT consultant's job is organizing information, "like customer records, bios, login archives, and ensuring communications stay steady."
Not sure if IT consultant is the right career for you? Try your hand as a strategy consultant or business consultant in a free consulting virtual job simulation.
Image credit: CandyBoxImages / Depositphotos.com