When Facebook acquired Instagram, Kraft and Heinz teamed up to become KraftHeinz, and Logan Roy considered selling his company WayStar Royco in the last season of Succession (no other spoilers here!), mergers and acquisitions professionals were crucial parts of the deal. So, what is mergers and acquisitions? Mergers and acquisitions (M&A) is a career path that focuses on the financial aspects of dividing, selling, combining, and restructuring companies.
People who work in M&A help company stakeholders understand how a merger or acquisition would financially affect their company. In this guide, you'll learn more about what working in M&A is like and whether it's the right career path for you.
JPMorgan Investment Banking
Build M&A skills and explore a day-in-the-life as an investment banker at JPM with this free Forage job simulation.
Avg. Time: 5 hours
Skills you'll build: M&A targeting, company analysis, discounted cash flow, business valuation
What Is Mergers and Acquisitions?
Mergers and acquisitions is a subset of investment banking that deals with the buying and selling of companies. A merger happens when two companies come together to form a new company; an acquisition is when one company buys another company. An M&A professional's goal is to provide company stakeholders with enough financial data and research to understand how a merger or acquisition would impact their company.
What companies you're researching depends on whether you're on the buy side or sell side. The buy side is when your client is looking to buy another company; the sell side is when your client is looking to sell their company.
Whether you're on the buy or sell side, working in M&A means you're supporting your client in their journey to make a sizable financial change in their company. In the mergers and acquisitions career path, you'll generally have four main job functions: sourcing deals, analysis, valuation, and due diligence.
Sourcing Deals
When sourcing deals, an M&A professional looks for potential buyers for their client (who's selling their company) or potential companies for their client to acquire (who's looking to buy a company). They want to find target companies that fit their clients' criteria and finances.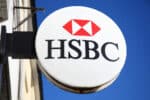 Global Banking and Marketing
Practice sourcing potential M&A targets in a real-world scenario with HSBC.
Avg. Time: 5-6 hours
Skills you'll build: Strategic rationale, market commentary, PowerPoint, client communication
Analysis
M&A professionals, especially entry-level professionals in analyst positions, focus on analyzing how a merger or acquisition would affect a company. This job function includes revenue and expense analysis, financial forecasting, and modeling to show their client potential deal outcomes.
Valuation
Valuation means determining the fair value of a company. When valuing a business, M&A professionals don't just look at the current company finances but also its assets, liabilities, staff, and even the state of the economy. M&A professionals will often use a discounted cash flow valuation to understand if a potential merger or acquisition is worth it in the long run.
Due Diligence
For both the buy and sell side, an M&A professional must do due diligence on the involved companies' finances, the seller or the buyer, and the companies' culture and structure. Due diligence ensures that everything's in order and that the deal is between two legitimate parties.
Mergers and Acquisitions Salary
Like many finance jobs, mergers and acquisitions jobs pay top dollar. While base salaries are typically close to or over six figures, there's also room for hefty bonuses when deals close. Mergers and acquisitions professionals are often intermediaries in these deals, which means the company will pay the firm a percentage of the deal once it's closed.
| | | | |
| --- | --- | --- | --- |
| | Base Pay | Additional Pay | Total Pay |
| Early Career (<1 Year Experience) | $145,400 | $91,500 | $236,900 |
| Average for All Experience Levels | $173,900 | $133,800 | $307,600 |
| Experienced (>15 Years Experience) | $196,700 | $154,000 | $350,700 |
Estimates sourced from Glassdoor and rounded to the nearest hundred.
Why M&A? Pros and Cons
Pros
M&A can be an attractive career path, not only because it's lucrative but also because you play a role in significant financial decisions. M&A professionals are often intermediaries in decisions involving big industry players, which means you might have a hand in deals that go into the billions.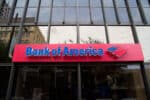 Bank of America Investment Banking
Determine the best M&A target for the company and provide a strategic financial recommendation.
Avg. Time: 5 hours
Skills you'll build: M&A screening, cross-team collaboration, equity capital market, debt capital market
As you work through the mergers and acquisitions career path, you'll find that this role is analytical and strategic. You'll need hard skills like data analytics to research companies but also use strategy to help negotiate final deals that benefit your client.
Cons
Yet like many finance careers, M&A comes with a difficult work environment. This career requires many long days — think 90-hour workweeks – with intense pressure and demanding deadlines. As a result, M&A professionals may have a harder time achieving a good work-life balance or finding time for their personal lives.
Mergers and Acquisitions Career Path
M&A professionals often work in one of three places: in-house M&A teams, investment banking firms, and private equity firms. While the deals you're working on will differ depending on where you work, the responsibilities and tasks for an M&A professional at each step of the career ladder are generally the same across companies.
M&A Analyst
An M&A analyst is the typical entry-level position for an M&A professional. You do not need an advanced degree to land this position, but a bachelor's degree in a relevant field — like economics, finance, or accounting — is desirable. M&A analysts generally focus on research and analysis for potential deals.
M&A Associate
Next in the ladder, an M&A associate will oversee an analyst and their research. At this level, an associate will have great access to the client. They act as an intermediary between the analysts and higher management and/or the client.
Senior M&A Professional
An M&A manager, director, or vice president is often part of the leadership team and can report to the CEO, CFO, or COO of a company. A senior professional has a larger role in sourcing deals and recommending target companies to clients. M&A associates and analysts then research the companies a senior M&A professional identifies as targets.
How to Become a Mergers and Acquisitions Professional
Education and Certifications
Most people get their start in mergers and acquisitions by obtaining a bachelor's degree in a relevant field like accounting, finance, mathematics, or economics. While a master's degree is not required to enter the field, many associates and higher-level M&A professionals have Master of Business Administration (MBA) degrees.
Certifications like Chartered Financial Analyst (CFA) and Certified Public Account (CPA) can help you advance your M&A career. But, again, they're not required.
In the U.S., entry-level investment banking professionals are required to pass exams from the Financial Industry Regulatory Authority (FINRA). These exams certify them as professionals who can carry out specific financial competencies.
Early professionals who want to be in the M&A field can expect to take two exams: the Securities Industry Essentials (SIE) and the Series 79. The SIE is a general exam for all financial services professionals. The Series 79 is designed explicitly for investment banking certifications and assesses major job function competencies like data analysis, underwriting, and understanding of mergers and acquisitions processes.
>>MORE: Learn 86 real-world investment banking skills that recruiters are looking for with Forage's investment banking career path program.
Skills
M&A professionals need a mix of hard and soft skills to thrive in their roles. Hard skills are the more technical skills and ones you'll need to pass the FINRA exams, including:
Yet M&A isn't just about the numbers; you'll need strong soft skills like collaboration, communication, and attention to detail to work well with clients and ensure you're doing the interpersonal work to get the right deal closed.
Experience
While some companies do have in-house M&A teams, you don't need to work in an M&A specific-job to work on mergers and acquisitions deals. M&A work is a large part of investment banking and some private equity roles as well.
For David Touwsma, partner at venture capital firm EFO Ventures, M&A experience didn't come from an M&A firm but rather through entrepreneurial ambitions.
"I worked for a few software companies that ranged in size and then, fairly quickly, in my 20s took the entrepreneurial leap into building a retail chain," Touwsma recalls. "While in retail we acquired two locations and it only served to reinforce my passion for M&A. After that, I launched a few different brands in the residential and commercial services arena. We grew to over 50 locations around the southeast mainly through M&A."
Touwsma's story is a testament to the fact that if you're interested in working in M&A, you don't need to worry about working solely for or with other mergers and acquisitions professionals. Rather, working on M&A deals and understanding the process is the best way to gain experience.
"Look for opportunities to shadow someone in this field," Touwsma advises. "Entrepreneurs are generally focused on product development and customer growth, and it is usually through M&A work. Attorneys are also engaged in these transactions so seek advice from them as well."
Interested in the legal side of the mergers and acquisitions career path? Latham and Watkins' law Mergers and Acquisitions program walks you through a high-stakes M&A transaction.
Image Credit: Vlada Karpovich / Pexels