A certified public accountant (CPA) is an accounting professional who passed the CPA exam and met their state's experience and education requirements for licensure. A CPA can hold a variety of different job titles, such as tax accountant, financial analyst, auditor, chief financial officer, and accounting professor.
As of August 2022, nearly 666,000 people in the U.S. held active CPA licenses, according to the National Association of State Boards of Accountancy. Based on data from the U.S. Bureau of Labor Statistics, there are more than 1.3 million accountants (CPAs and non-CPAs) and auditors across the nation.
What Does a Certified Public Accountant Do?
So, a certified public accountant handles accounting duties. But beyond that, what does a CPA do? Generally speaking, a CPA helps their employer or clients deal with complex financial matters and achieve financial goals. For instance, a CPA might:
Prepare a family's tax returns
Comb through a government agency's financial records to search for evidence of fraud or other criminal misbehavior
Consult with a business on its financial strategies
Compile a company's yearly financial reports
Being a CPA "can be rewarding, or it can be the worst. You really need to find within the accounting profession what you enjoy most. Otherwise, it will be draining," says Daniel Sleep, a CPA who owns an accounting firm that services small businesses.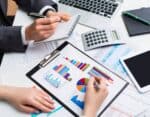 Koch Accounting
See what a career in accounting is like with Koch's free job simulation.
Avg. Time: 2 to 3 hours
Skills you'll build: Critical thinking, problem solving, organization, Excel, data analysis, communication, project management
How to Become a CPA
CPA License Requirements
Requirements for becoming a certified public accountant vary from state to state, but you typically need:
At least 120 to 150 college credit hours
A bachelor's degree
A passing score on the four CPA exams
One to two years of work experience in accounting
Annual continuing education courses to maintain your license
The CPA exams cover topics like accounting, auditing, regulation, and taxation. Once you've completed the first exam, you must finish the remaining exams within 18 months.Additionally, you may need to pass an ethics exam, depending on your state's requirements.
CPA Jenna Carson, a partner at personal finance website MoneyLucid.com, notes that many CPAs spend at least eight years studying and working before obtaining a license.
"The length of time is tough, but if you make it through, you know you're on the right path," Carson says.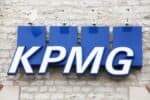 KPMG Career Catalyst: Tax
Explore a day in the life of a tax accountant at one of the leading accounting firms in the world with this free job simulation from KPMG.
Avg. Time: 3 to 4 hours
Skills you'll build: Tax research, critical thinking, data modeling, Excel, manipulating data, tax types, communication
Education and Background
You need at least a bachelor's degree to become a CPA. However, many CPAs choose to get master's degrees to help them complete the education credit hour requirements.
"Your degree does not necessarily have to be in accounting, but you'll need a certain number of hours in accounting courses," says CPA Tim Yoder, tax and accounting analyst for the Fit Small Business website.
Beyond accounting courses, you also need credit hours in general business studies. Some schools even offer specialized programs in accounting that are designed to meet the education credit hour requirements and prepare students for the CPA exams. 
Find your career fit
Discover if this is the right career path for you with a free Forage accounting job simulation.
Skills
To pass the CPA exam and be a successful accountant, you need specific hard skills like: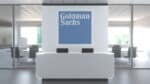 Goldman Sachs Excel Skills for Business
Learn fundamental Excel skills with this free job simulation from Goldman Sachs.
Avg. Time: 4 to 5 hours
Skills you'll build: Excel, cell basics, formatting, assumptions, financial forecasting, income statements, cash flow modeling, charting
Accounting also requires interpersonal and soft skills, including:
>>MORE: Check out the top skills accountants need on their resumes.
How Much Does a CPA Make?
According to the U.S. Bureau of Labor Statistics, accountants and auditors make an average of $86,740 per year. However, not all accountants are CPAs. One estimate suggests that a CPA can earn about 10% to 15% more than non-CPA accountants. The added experience and expertise that comes with a CPA license typically results in higher salaries. .
"You can start making as little as $50,000, but if you are a good people person and have good management skills, you can usually make upwards of $150,000 to $250,000," says Sleep. "For those wanting to be their own boss or be a partner at a good firm, you can make much more than that."
Beyond the pay, Yoder believes becoming a CPA is "the absolute best way" to launch a career in business.
"Many new CPAs start their careers at public accounting firms, but within a few years, move on to something else in the business world," he says. "Those first few years at a CPA firm expose young business professionals to the inner workings of many different businesses. They learn so much more working with multiple clients than they would if they worked for a single company."
Explore your accounting career options with Forage's free job simulations.
Image credit: Brooke Cagle on Unsplash