When it comes to the job search, there's plenty of competition. While tailoring your cover letter and resume helps you stand out, having a solid professional network can be crucial to securing an offer. So, what is networking?
Networking is an important tool to use throughout your career. Whether you're beginning from scratch or strengthening your connections, it's never too late to start. With patience and preparation, you can create a supportive community of like-minded people who play a role in your career development. Here's what you need to know about the benefits of professional networking — and how you can reap them.
What Is Networking?
If you've joined a club or group, you already know how it works. Networking involves establishing relationships with people within the same industry or area of interest. The goal of professional networking is to create connections based on an exchange of experience and mutual professional growth.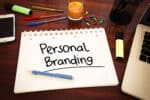 Ashurst Building Your Personal Brand
Learn skills to help you build your professional brand, manage your online presence, and network in this free job simulation.
Avg. Time: 4.5-6 hours
Skills you'll build: Self-reflection, image, reputation, online presence management, brand management, LinkedIn profile
Why Is Networking Important?
Building a strong network can lead to career opportunities you may otherwise miss and make a huge difference when applying for jobs. And the more people you connect with, the more opportunities you'll have to grow and learn in your career. Your professional network can become integral to your search for new jobs, career development, and learning opportunities.
Here are three ways networking can help you find (and keep!) your dream career.
1. Job Search
A well-written resume and interview preparedness can take you far in your job search. But if you have a connection with someone at a company, you already have a foot in the door. You can ask them for advice or about any opportunities that could be a good match for your skill set.
"Although you might not see the benefit to networking right away, simply having a connection with someone will help you later on when you are looking for a new career," says Jim Sullivan, CEO of JCS Recruitment. "You are able to reach out to them to see if there may be opportunities for you in their company, or they might remember you and reach out when something becomes available."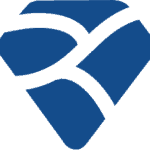 Forage Resume Writing Masterclass
Learn how to craft a resume, write a summary, and compile your experience section.
Avg. Time: 5-6 hours
Skills you'll build: Resume writing, professional brand, professional summary, summary, resume drafting
2. Career Development
Networking with people in senior roles becomes increasingly important if you want to pursue a higher position within any company. These connections are a great way to get advice, find professional development opportunities, or even land a promotion.
"The business world moves like this," Stefan Smulders, founder and CEO of Expandi, explains. "When someone inside an organization mentions your name… you can get a life-changing opportunity just because you had the right contact in the right position."
Connections with the right people in the right places can impact how far you rise in your company or industry. Diversify your network with individuals from all layers of your chosen career. You never know who might have an opportunity that's perfect for you.
3. Knowledge Exchange
Exchanging knowledge with other professionals is an integral part of networking. When you connect with people in your industry, you get access to a treasure trove of first-hand experience.
If you're just starting in the workforce, any inside information can give you a leg up over your competition. Your connections have done the hard yards, so use their knowledge and apply it to your career.
You may even find a mentor by networking. This person will help you navigate your career, set the right goals, and create a strategy to achieve them.
You can also learn from someone who isn't in the same industry as you. A network of professionals across multiple fields can be invaluable in providing different perspectives on how to approach challenges or problems you face.
Why Is Professional Networking Important for Students?
When you're still in college, or recently graduated, networking can mean the difference between landing an internship or full-time job and your applications being ghosted. Why?
Companies and campus recruiters much prefer working with "warm" candidates, or candidates who've made the effort to connect and network prior to applying for an internship or job. "Networking is a big part of choosing who they want to hire," says Jeremy Grunfeld, student success lead at Forage.
In fact, a survey of students who've completed Forage job simulations found that 75% who landed internships networked with a recruiter before applying! "Networking is the most valuable tool that you've got to ensure that your job applications progress to interviews and ultimately to job offers," explains Grunfeld.
How to Start Networking
If you don't have any experience in networking, you may be wondering how to start. An easy strategy is beginning with people you already know.
"I personally think that the best place to start networking is at college or university," Smulders says. "The other students won't only become your friends, they're your future colleagues, so by helping each other succeed in your pursuits, you're assuring future contacts in a lot of places.
Think about your current network. Did you have friends in college with similar career aspirations? Do you have friends or family working in your industry of interest? These personal connections are an excellent professional starting point.
Next, go out and meet new people. You can do this at conventions, trade shows, alumni association events, or online. Professional groups often have networking events for young professionals or recent graduates.
If you already have a job, use your current employer's opportunities to socialize.
"Even at work, there are plenty of opportunities to network," Sullivan says. "Always introduce yourself to those you work with, and also go out of your way to get to know a little bit about those you work with… Also, attending networking events in your area can help to really widen the amount of business professionals you know."
>>MORE: View our list of 80 online job search resources, including AI tools, job application trackers, resume builders, salary databases, job boards, and more.
How to Network as a Student
For students, reaching out to recruiters on LinkedIn can help you get the introduction you need to become a "warm" candidate.
But what do you say? If you've recently completed a Forage job simulation, you can explain how the simulation helped you explore the job function at the company and how your skills are a good fit. Most important, says Grunfeld, is to be intentional with your messages to recruiters. "Don't be generic, be thoughtful," he notes.
You can also attend recruiting events, either on campus or at the company you're interested in working for. "This is one of the biggest hacks you've got in the recruiting process," says Grunfeld. "It's an opportunity to prove you're passionate and to meet a recruiter and expand your network."
If you can't find an in-person event, many companies host online recruiting events — this virtual networking can help you get your name in the system and a foot in the door.
Grunfeld also suggests that students start making connections as early as possible during college. "The earlier that you start networking, the more successful you will be," he says.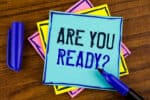 National Urban League Career Readiness
Build your network, create an elevator pitch, and map out your career path in this free job simulation.
Avg. Time: 5.5-7 hours
Skills you'll build: Pitching, speaking, communication, networking, writing, researching, interviewing
Maintaining Your Network
Once you've added someone to your professional network, the next step is building and maintaining that connection. Remember, networking isn't a passive activity. Instead, be proactive with your communication. For example, organize a time to meet up with your new connections for coffee or chat over Zoom.
And don't be afraid to ask for advice from people in your desired industry. The more you connect with and learn from people, the more successful your networking will be.
Like any relationship, professional networking is a two-way street. Always think about how you can help your connections. Is there something valuable you can offer? Invest time and effort in your professional relationships before you expect anything in return.
Professional Networking: The Bottom Line
Keep working on your networking skills, whether you're in a job you love or are looking for something new. Connecting with professionals in your industry can give you access to valuable insights or even lead to an exciting new opportunity.
Every conversation can be a chance to network and sometimes, a simple chat can result in powerful introductions or new information that will help you get ahead in your career.
Showcase new skills
Build the confidence and practical skills that employers are looking for with Forage's free job simulations.
Image credit: Brooke Cagle