Investment banking is the division of financial services that works to raise money for individual investors, large corporations, and governments. Investment banks provide underwriting services to help clients raise capital and complete mergers and acquisitions (M&As). Essentially, an investment bank is a middle-man for big, complex financial transactions, and investment banking facilitates these transactions.
What Investment Banks Do
Large investment banking companies, middle market, and boutique investment banks provide investment banking services, such as:
Assisting in mergers and acquisitions (M&As) between companies
Underwriting or raising money for their clients through the sale of debt or other tradable assets, like stocks or bonds
Providing investment management and advice to clients ranging from individuals to government institutions
Facilitating initial public offerings (IPOs), wherein a privately owned company wants to become publicly traded
Market research and analysis to inform investing decisions for the bank and its clients
Risk assessment and management to ensure the bank is making safe financial decisions and to help clients understand the risks they may face in certain economic decisions
Investment banks are typically split into two main functions: a buy side and a sell side. The buy side is mainly concerned with offering investment advice, like helping a company buy another company or helping an institution decide where and how to invest its funds. The sell side facilitates selling securities, or tradable assets, like stocks, bonds, and options.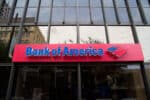 Bank of America Investment Banking
Learn what it takes to be an investment banker at Bank of America with this free job simulation.
Avg. Time: 5 hours
Skills you'll build: SWOT analysis, financial analysis, M&A screening, debt capital markets, financial modeling, discounted cash flow analysis
Careers in Investment Banking
Investment bankers are the most well-known roles in investment banks, but many other careers exist in investment banking. These jobs help ensure the bank can accurately, safely, and efficiently raise capital for companies and governments. Some careers in investment banking are:
Investment bankers
Investment bankers raise capital and advise financial decisions — they work with clients to underwrite securities, source and organize M&As, and create financial models to inform their client's decisions.
Brokers
Brokers act as intermediaries between buyers and sellers. For example, in investment banking, they aid in finding investors to buy securities.
Actuaries
Actuaries analyze the risk involved in financial decisions and make predictions about how various situations could affect a company's finances.
Accountants
Accountants track and report a company's financial performance and business transactions.
Investment managers
Investment managers advise clients on how to invest and manage their portfolios to maximize returns.
There are a variety of other career paths in investment banking that aren't finance-specific, though. As with any large organization, investment banks need support staff like engineers and information technology specialists to keep things running smoothly. Investment banks also need office managers, secretaries, and assistants to facilitate office workflow.
>>MORE: Learn if a career in investment banking is right for you.
How to Get Into Investment Banking
Education and Certifications
Most careers in investment banking require at least a bachelor's degree, and having a degree in finance can be beneficial — finance degrees can offer an excellent foundation for the economic concepts you'd be handling in an investment banking career. Investment bankers, in particular, may also need a Master's of Business Administration (MBA) to rise up the ranks.
Beyond education, many investment banking careers require or benefit from having specific certifications. For example:
Licensing
Licensing is also crucial in many finance careers because giving financial and market advice is a regulated profession. For those in investment banking, most of the licensing requirements are facilitated by the Financial Industry Regulatory Authority (FINRA) and the U.S. Securities and Exchange Commission (SEC). These organizations provide exams and licensing in areas like:
Securities industry essentials (SIE Exam)
Investment company and variable contracts (Exam Series 6)
General securities sales (Exam Series 7)
Investment banking representative (Exam Series 79)
Compliance officers (Exam Series 23)
When working in an investment bank, you may be encouraged or required to take any number of FINRA exams to ensure you know your job's rules and regulations.
JPMorgan Investment Banking
Set yourself up for success in an investment banking career with JPMorgan's free job simulation.
Avg. Time: 5 hours
Skills you'll build: M&A screening, company analysis, DCF, financial analysis, financial modeling, communication, presentations
Skills
A finance degree and certifications can be helpful, but they aren't the end-all-be-all for working in investment banking. Much of the work investment banks do daily is based on hard skills and can be learned! Some of the most valuable investment banking skills include:
Financial modeling: Using Excel to create models of how a company's finance would look after certain economic decisions, like if the company bought another company
Discounted cash flow (DCF) analysis: A method of evaluating the value of an investment based on potential future returns
Book-building: determining how much an initial public offering (IPO) can be priced based on bids from investors
Knowledge of different financial statements: Companies use several documents to show their finances, including income statements, balance sheets, and cash flow statements
Understanding debt capital markets: Involves understanding the types of debt, present and future value, project finance, and leveraged finance  
>>MORE: Applying to investment banking roles? Download our free Superday guide below for exclusive insights on how to prepare for and ace these interviews.
Learn the skills you'll need to get hired in investment banking with Forage's Investment Banking Career Path. 
Image credit: spotmatikphoto / Depositphotos.com