The hard and soft skills you need in investment banking include understanding complex formulas and having the dedication to tackle the long, sometimes stressful hours required in an investment banking career. Your resume should show potential employers that you have the skills and the knowledge it takes to succeed as an investment banker.
Required Financial Knowledge for Investment Banking
As with any job, you must have the skills to know what you're working with. In investment banking companies, this means understanding financial markets, working with specific types of documents, and knowing how to research and analyze the information.
Important general skills and knowledge needed for investment banking include:
Knowledge of financial markets and economic trends
Understanding of the types of debt, present and future value, project finance, and leveraged finance
Ability to read and understand financial documents, such as income statements, balance sheets, shareholder equity statements, and cash flow statements
Familiarity with legal regulations in the investment banking industry
Strong research skills to be able to find and analyze information
JPMorgan Investment Banking
Fast track your investment banking career using this free JPMorgan job simulation.
Avg. Time: 5 hours
Skills you'll build: M&A screening, comparable company analysis, financial modeling, discounted cash flow analysis, presentations, communication
Hard Skills for Investment Banking
Investment banking involves a lot of hard skills: doing specific calculations, using computer programs, and analyzing complex financial data are core parts of the daily workload. Highlighting these skills on your resume lets a potential employer know that you'll be able to manage the technical aspects of working at an investment bank.
Computer Programs for Investment Banking
Excel: Create financial models, analyze a company's financial data, and do calculations for valuation, forecasting, and modeling.
PowerPoint: Use multiple aspects of PowerPoint to build clear and effective presentations.
Word: Use Word to create accurate and consistent financial documents for internal and external use.
Power BI: Create interactive data visualizations.
PitchBook: Source and analyze private and market capital data.
Bloomberg Terminal: Access real-time market data and keep up-to-date on shifts and trends.
Need-to-Know Calculations
Most of the day-to-day work done by investment bankers involves crunching numbers. Your resume should show that you understand specific calculations for valuation, modeling, and forecasting, such as: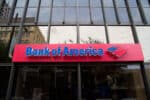 Bank of America Investment Banking
Learn the skills investment bankers use every day with this free job simulation from Bank of America.
Avg. Time: 5 hours
Skills you'll build: SWOT analysis, financial analysis, M&A screening, ECM, DCM, financial modeling, discounted cash flow analysis, business valuation, communication, presentations
Soft Skills Needed for Investment Banking
Investment banking careers require long hours and careful calculations. Some of the most important soft skills for investment banking are:
Analytical skills
Entry-level investment bankers are called "analysts" for a good reason: investment banking primarily involves analyzing data and problem-solving.
Attention to Detail
Investment banking involves analyzing a company's real finances, and any mistakes in calculations or information can have real-world negative consequences.
Collaboration
"Investment bankers are typically required to work in synergy to fulfill professional objectives. Consequently, underperformance from any single team member can significantly impede the project's momentum," says June Jia, investment banker at GF Securities.
Communication
Whether it's explaining a financial model to a client or running a meeting with your teammates, communication is key in the investment banking world.
Dedication
Investment bankers work very long, busy days, so having the drive and dedication to do the work is necessary to succeed.
Negotiation
Communicating important details to others to reach mutually beneficial agreements is a core skill needed in investment banking.
Organization
The day-to-day in an investment bank often involves balancing several projects at a time, so staying organized is key to keeping everything on track.
Time Management
"Given the notoriously demanding nature of investment banking, professionals in this field often grapple with overlapping projects and impending deadlines," says Jia. "Insufficient time management skills could lead to errors, while inadequate stress management might contribute to mental exhaustion under such high-pressure circumstances."
Work Ethic
Being dependable and committed to doing a good job can help you stand out to your managers and is vital to being successful in investment banking.
3 Tips for Including Investment Banking Resume Skills
1. Highlight Your Skills Using Concrete Examples
If you've helped to facilitate a merger or acquisition from start to finish, or have worked with a company to set up their initial public offering (IPO), give specific examples within your work history or internships section to show you have this experience.
"While many individuals may list proficiency in these tools [and skills] on their resumes, failure to execute complex tasks, such as financial modeling in Excel, would certainly deem them inadequate," says Jia.
Giving examples can prove you have the skills needed to be a successful investment banker.
>>MORE: Applying to investment banking roles? Download our free Superday guide below for exclusive insights on how to prepare for and ace these interviews.
2. Don't Forget to Mention Certifications
Some companies may require a chartered financial analyst (CFA) designation, so be sure to include that on your resume. Also, you should display any exams you've passed from the financial industry regulatory authority (FINRA) on your resume. For example, if you are already registered with FINRA and have passed the Series 7 and Series 66 exams, clearly state that on your resume.
3. Focus On Your Skills, Not Just Your Degree
You typically need at least a bachelor's degree to work in an investment bank, and many investment banks want people with degrees in quantitative fields, like accounting, finance, or economics. However, if you have the financial skills and the passion, it may not be that important to have a finance-focused degree.
Ultimately, regardless of your degree, having "a comprehensive understanding of accounting [and finance] is crucial," says Jia.
Just be prepared to prove that you have the required skills and knowledge, and explain your interest in investment banking in your cover letter.
Ready to see what being an investment banker is really like? Learn from top companies with Forage's Investment Banking Career Path.