After you've finished your job interview, you might think you can finally relax. However, your work isn't over quite yet. You've got one more task to complete: the job interview thank you email.
Sending a job interview thank you email can be the deciding factor that helps you land the job, but this isn't something you can dash off quickly. Your email needs to be thoughtful and unique.
This guide explains the essential elements of a job interview thank you email and includes a sample, so you can see it in action (and download it!).
Why You Should Send a Job Interview Thank You Email
Sending a job interview thank you email might seem a little redundant. After all, you thanked whomever you met with at the end of the interview. Isn't sending a thank you note a little much?
Not really. sending a job interview thank you email is an excellent opportunity for you to stand out from the other candidates and make a positive impression on the hiring manager.
For starters, you can use the thank you note to remind the interviewer about your skills and how you would use them in the role. And as career coach Denise Ingledue-Lopez, MA, PRC points out, the thank you note can play a pivotal role in how the hiring manager perceives you. "A thank you note sent after the interview will go a long way in conveying your interest and enthusiasm for the position. It shows professional courtesy by appreciating the interviewer's time, allows you to offer information that can make you a stronger candidate, and helps you stand out by demonstrating your attention to detail and follow through."
If nothing more, most hiring managers expect a thank you note, even if they never read it. So it's important not to skip this crucial "last step" of your interview.
Keep in mind that a job interview thank you note is different from other emails you might send during your job search. For example, if you're following up after your interview, you might specifically inquire about the status of your candidacy. But a thank you note after a job interview generally expresses your gratitude for the interview and your enthusiasm for the position.
>>MORE: How to End an Email Professionally (With Examples)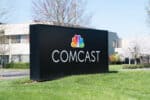 Comcast Unspoken Interview Fundamentals
Learn how to ace your interviews with this free job simulation from Comcast.
Avg. Time: 2 to 3 hours
Skills you'll build: Personal story, self-reflection, identifying strengths, resume writing, verbal communication, video interviewing
How to Write a Thank You Note Email After a Job Interview
Here are the essential elements of a job interview thank you email.
Time It Right
Send your thank you email within 24 to 48 hours of your interview. While you may have interview notes to help fill in the gaps, the sooner you write the thank you note, the more likely you'll remember the details.
If your interview was on a Friday, you can compose the thank you note over the weekend, then send it on Monday morning to help ensure it doesn't get buried in an onslaught of weekend emails.
A Clear Subject Line
While "Thank You" is an acceptable subject line, it's generic and could get lost in an inbox. Include your name as part of the subject line to help the interviewer quickly locate your thank you note if they have to search their email.
The subject line can be as simple as:
Thank You — Your Name
Gratitude
Even though your gratitude is implied in a thank you note, it's crucial to explain what you are grateful for. Specifically, you want to recognize the time the interviewer spent with you and the effort they made preparing for your interview.
This can be simple and brief:
Thank you for taking the time to meet with me…
What You Discussed
As you craft your thank you email, mention something specific from your interview. The interviewer may have met with several people that day, so including a detail about your meeting could help them remember you. What's more, every person who interviews you should get a personalized thank you note. Refer back to you notes to help find that information.
>>MORE: What to Bring to a Job Interview in 2023
For example, instead of saying, "Thank you for telling me about the role," include something more detailed:
"Thank you for explaining the ins and outs of the role. I'm really excited by the prospect of testing and iterating your new content initiatives to see which one drives new traffic to your blog."
The specific detail you include doesn't have to be work-centric, though. If it turns out you both share a love of B-movies or you're fans of the same sports team, you can include this detail instead of or in addition to something about the job.
Why They Should Hire You
Though a job interview thank you note is brief, you can still use it to reiterate why the company should hire you. In one or two sentences, mention your most relevant skill and how you'll use it in the role.
"I'm really looking forward to bringing my research skills to the role to help the company identify and connect with new clients."
>>MORE: How to Use the STAR Method for Interview Questions
Your Interest in the Role
While you convey your interest in the position during the interview, the thank you note is, again, an additional opportunity to express that. There are two ways to do this.
First, you can plainly state it:
I want to reiterate my interest in the role.
Second, you can use words that convey your interest, like excited, passionate, and enthusiastic:
I'm excited about the prospect of joining the team and contributing my skills to a growing company.
or
I'm enthusiastic about joining a passionate, mission-oriented company.
Clarify and Add On
The job interview thank you email is also the perfect opportunity to clarify details and add anything you may have forgotten to mention during your interview.
For example, if you're applying for a sales role and talked about your achievements, you can use the thank you note to add an additional achievement you didn't mention during the interview to further illustrate your abilities.
I enjoyed discussing the techniques I used to achieve my sales goals last year. One thing I didn't mention is that I created a new sales deck that explained the value proposition of the product, and this led to a 42% increase in new business.
Call to Action
End your thank you note with a call to action, inviting the reader to do something. Even if they don't do "the thing," a call to action is a strong way to close.
While you may think the call to action should be "hire me," it's better to let the interviewer know that if they need anything from you, you're happy to provide it.
I look forward to hearing from you about the next steps, and if you need anything from me, please let me know.
Job Interview Thank You Email (Downloadable Template)
Here's what a job interview thank you note looks like when you combine all of these elements:
What if You Don't Have an Email Address for Your Interviewer?
You may meet with multiple interviewers, either all at once or separately. Furthermore, you may only have the email address of one of those people, or only for the person who coordinates the schedule but doesn't interview you.
While you should ask for people's email addresses at the end of the interview, sometimes that just doesn't happen. So, how can you send a job interview thank you email when you don't have your interviewer's email address?
If you have a single point of contact at the company, ask if they can give you the email addresses you're missing. If that's not an option, look at what email address you do have. Many companies have a standard email format, so you might be able to back engineer the address.
Keep in mind, though, that back engineering an address may not work and your email could end up with the wrong recipient or not go to anyone at all. Instead, consider sending the email via LinkedIn (with an explanation that you couldn't find their work email address) or even sending the note via snail mail.
Showcase new skills
Build the confidence and practical skills that employers are looking for with Forage's free job simulations.
Frequently Asked Questions
Should you really send a thank you note after an interview?
Yes! Many interviewers still expect candidates to send one and it's another chance to explain why you're perfect for the role.
Is it OK to skip the thank you note?
Not really. Even if you know there's no way you'd accept the job offer, you should still thank the interviewer for their time. You never know who they know or when you'll cross paths with that person again.
What if I can't send the thank you note within 48 hours?
First, don't panic! While 48 hours at most is ideal, if you can't get to it until day three or four, that's OK, too. But make sure you send it within five business days.
What should I avoid saying in my thank you email?
Avoid being negative or desperate and don't ask when you might hear something. The goal is to reiterate your interest in the role, not explain why you need the job.
Can I send the same thank you note to all my interviewers?
Nope! There's a very good chance everyone will compare thank you notes, especially if you're being seriously considered for the role. If you send the same thank you email to everyone, you'll look lazy and inconsiderate. It's fine to start and end your thank you note with similar language, but make sure to mention one unique thing from each of your interviews.
Image credit: Canva