If you're reading this, it's probably because you're wondering how to "pass" a job interview. Or, in other words, how to kill it during an interview and get the job. Well, believe it or not, most of the tried and true interview tips are tried and true for a reason. They work!
But why do they work, and how can you make them work for you?
How to Succeed in a Job Interview
Succeeding in a job interview means landing the job. To do that, you have to present your best professional self and explain why you're the best person for the role. But so much more goes into "doing" a job interview. Succeeding in a job interview means preparing, practicing, and following through instead of winging it from start to finish. Here's what you need to know.
Before Your Interview
No matter what kind of interview you're prepping for or how many interview rounds you have, you should research and practice before each. Here's what to do before your job interview.
1. Research the Company
Most HR professionals we've spoken to agree: The first thing on your agenda should be learning more about the company.
"There's a reason that 'doing the research' is at the top of every post on preparing for your interview — because it works," says Nabila Salem, president of cloud talent creation company Revolent. "There's no substitute for learning about the organization you're interviewing with, their industry or field of work, and their competitors. Not only does this demonstrate you are capable, but it also shows that you are enthusiastic and, quite frankly, willing to put the work in."
According to Salem, this research can also help you build a strong case for how you could fit in and improve the company's operations.
2. Practice Your Responses
Next, consider the common interview questions you'll likely encounter, then craft and practice your responses.
"I'd highly recommend that you write some possible questions you'd expect from the interviewer and, of course, some answers too," Salem says. "Not only will this make you feel more prepared and confident when the interview actually arrives, but it's a chance to figure out what skills, experiences, and traits you'd like to 'show off' once you sit down with your potential employer."
Theresa Balsiger, vice president of candidate relations at Carex Consulting Group, suggests developing three to five anecdotes to help you respond to behavioral questions.
"Use the position description to help determine what the interviewer might ask you about," Balsiger says. "Practice your responses."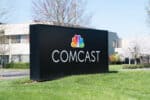 Unspoken Interview Fundamentals
Master the art of interviewing in this free course from Comcast. You'll learn the tips and tricks that will help you explain why you're the right person for the role.
Avg. Time: 2-3 hours
Skills you'll build: Video interviewing, verbal communication, identifying strengths
3. Connect Your Experiences to the Job Role
One of the essential job interview tips is to show how your experience is relevant to the role you're applying for.
The best way to do this is to use the STAR method. STAR stands for situation, task, action, result, and the mnemonic reminds you of the essential elements to include in your answer. Begin with a situation you faced, the task you needed to accomplish, your actions, and the results.
This connection may be easy to make when you have years of experience When you're looking for your first job, however, this may seem challenging — but it is possible. In this case, Paola Accettola, principal and CEO of True North HR, recommends using courses taken during college and projects you worked on as experience.
"When you tie in the skills that you learned in your education, it helps your interviewer and employer understand how those experiences make you the best fit for the role," she explains. "Connecting the dots in your education, work, and volunteer experience helps them gauge how all those skills can impact the team, especially acting in the role you applied for."
4. Prepare Your Questions
It's common for the recruiter or hiring manager to save time toward the end of the interview for you to ask your questions. And though this happens during the interview, we recommend you prepare for this part before your interview. Why?
While you've been taking notes throughout the interview to help you formulate questions, it's important to come prepared with at least three to five good questions. This demonstrates that you're not only prepared but enthusiastic about the role.
>>MORE: What to Bring to a Job Interview in 2023
"When I am interviewing a person, and they have questions for me about the job, it shows the person has a genuine interest in the open position," says Mary Alice Pizana, human resources manager at Texas law firm Herrman and Herrman PLLC. "There are plenty of questions to ask… [which] will provide insight into what it is like to work there and show you are already investing yourself into the job."
Prepping questions in advance also ensures you ask the questions that matter to you. You can review the job description and your research to formulate questions about company culture, professional development, or fringe benefits that you may forget about in the moment.
5. Prepare for the Specific Interview
Now it's time to prepare for the specific type of interview you're scheduled for. Keep in mind if you have multiple interviews, you may encounter more than one style.
Phone interview. These are usually 20 to 30-minute calls with a recruiter, and you'll probably answer a few basic interview questions.
In-person interview. In-person interviews are when you meet with the interviewer (or interviewers) in real life.
Zoom interview. A Zoom interview, AKA a virtual interview happens synchronously but in a virtual setting. The camera may be on or off for this.
One-way interview. One-way interviews are when you record your answers to pre-selected interview questions and send that to the company.
Panel interview. In a panel interview, you meet with more than one interviewer at the same time. Panel interviews can be in-person or virtual.
Group interview. Unlike a panel interview, group interviews have you meet with one or more interviewers at the same time as multiple candidates.
Technical interview. Technical interviews are most common for roles that require specific skills (like a programmer using React). These are a test of your hard skills. You may also do a technical assessment as part of or instead of a technical interview.
Case study interview. A wide range of industries use case study interviews. You'll be given a problem the company has faced and asked to solve it. You may prepare a presentation in advance or work through the problem during the interview.
6. Dress to Impress
Finally, figure out what you're going to wear before the job interview. This is where your research comes in. Is the company a suit-and-tie kind of place, or do they allow cut-offs and flip-flops? Find out all you can, then dress one step up to make a good impression and show you're serious about this job.
>>Not sure what the difference is between formal and business casual? Learn what to wear to a job interview.
During Your Interview
The big day has finally arrived! Here are our top tips for making a great impression during your interview.
7. Arrive Early
Leave early enough so you arrive at an in-person at least 15 minutes early. This gives you time to get settled and calm any pre-interview jitters.
And if it's a virtual interview, you still want to "arrive" early. At least a few days before the interview, test your tech to make sure it works. Then, log into the interview about five minutes early. It shows you're prompt and take this seriously.
8. Have Your Resume Handy
No matter where your interview takes place or what kind it is, you want to have a few paper copies of your resume handy. Why paper?
>>Wondering what resume is right for you? Learn about all seven types of resumes.
First, the interviewer may ask you for a copy of your resume. Sometimes they ask because they legitimately don't have one handy. But other times they ask to see if you're prepared! In either case, you probably don't want to hand them your phone.
Second, you never know what could happen during a virtual interview or when you might need to refer to your resume. While the interviewer probably won't ask for a copy, if your screen dies or your connection is weird, a paper copy can save the day.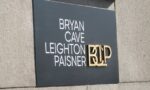 Interview Preparation: Own Your Story
Get prepped and ready for your next interview in this free course from Bryan Cave Leighton Paisner. Discover the best way to identify your strengths and share them during an interview.
Avg. Time: 3-4 hours
Skills you'll build: Research, storytelling, communication, career and self-development
9. Use Your Active Listening Skills
Active listening is when you listen attentively and thoughtfully before speaking. During an interview, this means listening to the whole question before answering.
This is a critical interview tip. It's easy to hear the first half of the question and start formulating an answer. But when you do, you may not fully engage with or hear the second half of the question. As a result, your answer may be incomplete or even totally off.
Make sure you listen to the entire question before formulating an answer. And if you're worried that not answering right away will make a bad impression, check out our next interview tip.
10. Take Your Time
You may think you need to blurt out a response the second the interviewer finishes asking the question. But, as the saying goes, silence can be golden — particularly in an interview!
It's OK to pause for a moment or two (or three) before answering. You might need some time to find a good example of how you use your skills to answer the question. So, don't feel pressured or rushed to answer. Take a breath and think for a minute if that's what you need.
And if the silence really bothers you, say, "What a good question," or repeat the question out loud to give yourself some space to think.
You Are Extraordinary
Learn how to manage and overcome imposter syndrome in this free course from Ashurst UK. Understand why this happens and what you can do to defeat it.
Avg. Time: 3-5 hours
Skills you'll build: Identifying signs of imposter syndrome, self-awareness, growth mindset, interview prep
After the Interview
Once you've thanked the interviewer (or interviewers!) and gone home (or logged off), you might think there's nothing else for you to do. But if you want to land the job, follow these final interview tips.
11. Send a Thank You Note
Try to send a thank you note to everyone within 48 hours of the interview. If you interview on a Friday, you can wait until Monday. Don't send a generic "Thanks for your time" to everyone, though. Try to personalize each note by mentioning something specific that came up.
12. Follow-Up Wisely
It's normal to feel anxious and want a response ASAP. But that doesn't always happen, so you may need to follow up with the interviewer.
But before you do, double-check your notes. There may be information about when the hiring manager or recruiter will contact you. They may have said to wait two weeks before doing anything or that you will only hear from them if you're getting an offer. And some places may encourage you to reach out if you don't hear after X days. Follow these instructions!
And if you don't hear anything after two weeks, then you can follow up.
>>How long is too long? Here's how long it takes to hear back after a job interview.
13. Ask for Feedback
If you don't get the job, it's OK to feel upset but don't let that stop you from learning. You can ask the hiring manager for feedback on why you didn't get the job. You may not always (or ever) receive a response (for a lot of reasons), but it doesn't hurt to try.
14. Keep Going
As disappointing as it is that you didn't get this particular position, try to keep your spirits up and your job search going. This job wasn't in the cards for you but the next one might be, and all it takes is one "yes" to land a job.
15. Bonus Job Interview Tip
Our last job interview tip? Don't be afraid to be yourself. You want to find a company that will allow you to bring your whole self to work.
A company that encourages collaboration, diversity, and authenticity will help you bloom in your career by providing a safe, enjoyable, and, ultimately, more productive environment. This environment, in turn, will set you up for long-term success with the company.
>>MORE: How Can You Tell if an Employer Values Diversity and Inclusion in the Workplace?
"You never want to shape your personality and who you are to impress the interviewer, as you want to make sure that you can connect well with the company and team on a relatively personal level," says Accettola. "If you land the role, you will be spending the majority of your time and days with these individuals, so you want to ensure that you are going to connect well with the team."
Interview Tips: The Bottom Line
Job hunting is never easy, even when the job market is seemingly on your side. Although there are no quick or guaranteed results in the art of a job search, if you want to do well in a job interview, these tips can help you find a position that's the perfect fit for you.
And as you keep applying and interviewing, remember: The main thing is perseverance. Control what you can by preparing, and don't let rejections bring you down. They're simply a part of the process.
Get more specific interview tips:
Ana Staples contributed to this piece.
Image credit: VaDrobotBO / Depositphotos.com