A case study interview isn't your average interview. While most interviews ask you to give examples of how you use your skills on the job, in a case study interview, you'll use those skills in front of the interviewer to solve a real-life problem.
It's like auditioning for the school play. But instead of showing you can sing and dance, you're showing how you provide innovative solutions to pressing business problems. Not sure how to get ready for this kind of interview? We've got you covered. This guide explains how to prep for a case study interview:
What Is a Case Study?
Case studies are used across a variety of industries — everything from business to medicine. They are an in-depth examination, analysis, and critique of a real-world scenario the company experienced. People discuss the situation and explore what they learned while forming new solutions to try when they face a similar situation in the future and improve their performance.
For example, doctors and nurses use case studies to improve how they diagnose and treat patients. Using real patient information, the medical team analyzes the case to see what the team may have missed and why they missed it. Learning from these errors helps the team better prepare for similar cases in the future to improve patient care.
What Is a Case Study Interview?
While many industries use case studies to iterate and improve their performance, not every company uses case study interviews. This type of interview is very common at consulting companies (no matter what kind of consulting it is). But it's not unusual for companies outside of consulting to use case study interviews for marketing or operations roles.
In a case study interview, you're given a real-world situation the company has faced and are tasked with analyzing it and suggesting a course of action.
>>MORE: Accenture North America Strategy Consulting Virtual Experience Program
Businesses use case study interviews to assess your abilities in real-time. While you'll probably draw on a variety of skills, most case study interviews assess:
Strategic thinking
Common sense
Creativity
The advantage of a case study interview is that the interviewer can evaluate your ability in each of these areas and see how you'll actually use them on the job.
What Is a Fit Interview?
Some people use "case study interview" and "fit interview" interchangeably. While a fit interview and a case study interview both ask behavioral interview questions, they are not the same thing.
A case study interview assesses your ability to do the job. It primarily evaluates how you approach business problems and use your skills to solve them. A fit interview is about culture fit. The interviewer asks questions that assess how well you'll fit into the company, like asking you questions about what motivates you or how you lead.
Both of these interviews are an important part of the evaluation process. Getting the job done is just as critical as getting along with coworkers and supporting the company's mission. Depending on where you interview, you may have one fit interview and one case study interview, or the fit interview may be a smaller part of the case study interview.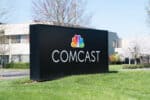 Unspoken Interview Fundamentals
Hone core soft skills and practice for your next big interview with this free Forage course.
Avg. Time: 2 hours
Skills you'll build: Resume writing, video interviewing, verbal communication, interview follow-up
What You'll Learn in a Case Study Interview
A case study interview allows the hiring manager to see your skills in action and how you approach business challenges. But it also teaches you a lot about the company (even if you're doing most of the talking).
In a sense, you're behaving as an employee during a case study interview. This gives you a peek behind the curtain, allowing you to see the company's inner workings, like how they approach business problems and what they expect from you and your performance.
For example, you may offer a novel approach to solving a problem. How does the interviewer react to it? Are they impressed? Surprised? Is there a scowl or frown on their face? Their reaction gives you insights into how the company will likely receive your solutions.
Complete a trial case study in this BCG job simulation.
How to Prep for a Case Study Interview
Depending on the specific company, you may have the case study interview questions in advance, but you may not. Whether you do or don't, here's how to prepare for a case study interview.
Conduct Deep Research
Good interview prep for any interview means researching the company. That includes things like learning more about the company's mission and the challenges the industry faces. But when you're preparing for a case study interview, your research needs to go deeper.
When you answer a case study question, your answer has to be specific to the company's clients or business objectives. For example, if you're interviewing for a role in strategy consulting, your answer shouldn't focus on aspects of human resources consulting (unless it's particularly relevant).
Your research needs to include the kinds of clients the company works with and what types of problems the company solves. For example, the company may only consult for Fortune 100 companies that need accounting advice. Keep these facts in mind as you prepare for the interview.
Case Study Interview Formats
There are four types of case study interview formats:
Candidate-led: The interviewer asks you a specific question (or gives you a prompt), and you walk the interviewer through a detailed answer.
Employer-led: The interviewer leads you through a series of specific (and predetermined) prompts and questions, no matter your answers.
Presentation: You're given a problem in advance to create and present a detailed case study.
Video: Similar to a presentation case study interview, you'll create a video presentation of the case study.
Most companies will tell you in advance which style of case study interview you should prepare for. But if they don't, reach out to your recruiter or check the company's website. Many include the essential details you need to prepare for the case study interview.
Seek Out Company-Specific Tips
Speaking of companies and their websites, not only do many companies that use case study interviews tell you the format, they often include helpful tips and tricks to help candidates prepare. This includes what to expect, what the company is looking for skill-wise, and what kinds of responses they want. They may even have a few practice questions and videos you can use to help you prep.
Case Study Interview Example Questions
Unlike other common interview questions, it's not as easy to prepare an answer to case study interview questions. Even though you know it's a case study interview, you don't necessarily know the specifics of the case or what problems you'll be asked to solve.
>>MORE: PwC Switzerland Cybersecurity Consulting
That said, it's likely your case study interview questions will cover one or several of these concepts:
Entering new markets
Increasing profits
Cutting costs
Turnarounds
Pricing strategy
Developing new products
Industry analysis
Competitive response
During the Case Study Interview
While there are many ways to answer case study interview questions, a few basic prep tips can help you get ready for every question.
Take Notes
In addition to what you bring to a job interview, make sure you bring a notepad and pen or pencil to a case study interview. Taking notes will help you better understand the questions and formulate your answers. It also gives you a place to calculate numbers and figures if you need to. Not every case study interview allows calculators, so you'll need to be ready to do your calculations manually.
Ask Specific Questions
As you're working through the case study, you can and should ask any clarifying questions you need. The interviewer wants to hear specific, detailed answers that solve the problem. So, whenever you're unclear, ask a follow-up question to not only get what you need but to give the interviewer what they need.
That said, your question(s) should be very specific. You need to verify exactly what the interview is asking so you can create an appropriate answer. Say the interviewer gives you a broad question: The client's revenue is falling. How do you help them increase it? You can follow up with a very specific question or two to make sure you understand what the interviewer is asking:
You're asking how I would help the client raise revenue, correct? Are you also asking how I would help them increase their profit and cut costs?
Talk Them Through It
A big part of the case study interview is seeing you in action. However, in this case, "see" really means "how you think." Since the interviewer can't hear your inner monologue, you'll need to practice thinking out loud.
While the interviewer wants to hear your solution, they also want to hear how you got there. That means talking through your entire thought process. Instead of saying, "I'd do X," you have to explain how you arrived at your decision while you're getting there.
Because not everyone thinks out loud, it may feel unnatural to you, and you likely won't be expected to do it on the job. But it's crucial to practice this skill — and it is a skill — because the interviewer is expecting you to do it in a case study interview.
Want to give a case study a shot? Practice with the NSW Government Virtual Experience Program.
Image credit: Canva