What is consulting? The dictionary defines it as "providing professional or expert advice." But there's more to it than giving advice. For those early in their career, it's a great way to learn more about an industry, a company, and figure out which career is right for you.
In this guide, you'll learn about the consulting industry and what it can offer you:
Consulting Overview
The consulting industry consists of outside experts (consultants) who provide advice and insights into what a company could do differently. These external advisers are often better able to look at a problem objectively and provide a solution the company hasn't considered.
A big reason companies bring in consultants is to help them save time. While internal experts may come up with the same solution eventually, employees only have so much time in the day to complete their tasks. Many of the problems an outside consultant solves are time-consuming, and hiring an outsider to focus only on those pressing issues frees up internal staff to focus on their primary goals.
Types of Consulting
Technically, any time an expert advises someone, they are consulting. In theory, you could advise someone about what car they should buy, which type of resume they should use, or what franchise they should buy.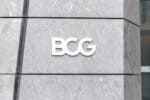 BCG Introduction to Strategy Consulting
Learn what it takes to be a consultant. Solve real-world problems and create meaningful solutions.
Avg. Time: 2 hours
Skills you'll build: Critical thinking, creativity, brainstorming,
However, the consulting industry is generally divided into five main categories, three of which fall under the broad category of management consulting. Each of these categories focuses on a specific area of the business, and each has different types of consultants.
Strategy Consulting
Strategy consulting is a type of management consulting that focuses on smaller, more specific goals. This could include helping the company develop long-term strategic plans, devising a functional strategy, and vetting mergers and acquisitions.
Operations Consulting
Operations consulting is another type of management consulting that focuses on operational objectives. The consultant may help the company with supply chain and procurement procedures or project and process management.
Human Resources Consulting
Human resources consulting also falls under management consulting. This practice area is concerned with talent management, HR technology, benefits, and learning and development.
Financial Consulting
This type of consulting focuses on solving problems on the financial side of the business. It could include services in forensics, litigation, actuarial sciences, and restructuring the company.
Technology Consulting
Technology consulting is a broad category that encompasses how a company uses technology throughout the business. While it includes IT consulting (another broad consulting category), technology consulting can focus on smaller areas like systems integration, data analytics, or application development.
Consulting Careers
Consultants often have specific job titles, like IT consultant, management consultant, or senior consultant. If you're wondering how to get into consulting, there's a fairly clear career path at most consulting firms.
Most new grads hired as a consultant after finishing their bachelor's degree start as a junior consultant or analyst. They support the senior consultants on their team by conducting research or polishing presentation decks.
The next step up the career ladder is as a senior consultant or associate. Someone with an MBA may start at this level. In this role, consultants continue supporting the team but can own some parts of the overall project.
If you continue on this career path, you'll move up to project manager or project leader. You'll be in charge of the project, managing daily tasks as well as people on the team.
Finally, you can become a partner or director. In this senior role, you'll be responsible for managing and leading your practice area. However, you'll also take on a sales role, selling your services to clients.
And, if you choose, you can open your own consulting practice and become a CEO.
Find your career fit
Discover if this is the right career path for you with a free virtual work experience.
Pros of Working in Consulting
Because the consulting industry is so broad, there are many pros to entering the field.
Broad Exposure to Businesses
Ryan Duitch, founder and CEO of Arro, notes that one of the biggest pros of working in consulting is that you see and touch so many different areas of the workforce. "You see everything that might impact the business from the smallest to biggest layers," he explains. It allows you to develop detailed knowledge across many areas of a company (like marketing, supply chain management, and human resources).
This is very different from working for a company that isn't in the consulting industry. While you might work with other departments, you'll likely stay focused on your job and assigned tasks. You'll become proficient in that area but won't have the broad exposure to the business a consultant does.
Meet and Learn From the Pros
Not only will you work in varying industries and at various companies, you'll also meet and have the opportunity to learn from many business experts. "You get to surround yourself with other experts on the team," says Duitch. What's more, you may find a mentor who can help you expand your skill set and grow as a consultant.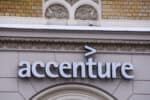 Accenture North America FUTURE INNOVATOR IN TRAINING
Develop your consulting skills. Work on a real-world project and learn how to communicate your findings to a client.
Avg. Time: 5-6 hours
Skills you'll build: Prioritizing, planning, data analysis, client communication, attention to detail.
Explore Career Options
Not everyone knew exactly what they wanted to be when they grew up. And if you fall into that category, consulting is a great way to explore multiple careers and industries without having to commit to one.
"You may not know what you want to do or what industry is best for you," says Duitch. "But being in consulting is a really amazing way to learn about an industry's functions and roles." You're exposed to industries from cloud computing to environmental sciences, learning more about these fields, the companies in them, and yourself.
As a consultant, you'll do more than add a series of jobs to your resume. With the tasks you'll complete and the skills you'll build, you have the opportunity to amass a set of transferable skills that can take you anywhere you want to go in your career.
Cons of Working in Consulting
But for all the pros of working in consulting, it's important to consider the cons before jumping into this career.
No Implementation
As a consultant, you're brought onto a project to analyze challenges and make recommendations for overcoming them. However, you won't always be part of the team implementing the suggested changes. While some firms implement strategies, it's likely that you'll create the solution, but will leave the execution of your recommendations to internal staff. You may never know how the project ultimately turns out.
Poor Work-Life Balance
Before the pandemic, consultants could travel four or more days a week and expect to work long hours. While that's changed in recent years and there is more flexibility, consultants can still expect to travel more often than in other professions. Even if your travel is local, you may need to commute long distances to get to the job. As a result, consulting isn't known for having the best work-life balance.
Lots of Uncertainty
As a consultant, you'll need to be certain about the solutions you recommend. However, there may be times you're uncertain of everything else!
For example, when you begin a project, you may not have any idea how long you'll work with a client. It could take a month, or it could take a year. You can't always tell until you start.
Likewise, while you may have some idea of the project's scope, it's ultimately up to you to figure out the guidelines and get the resources you need. Often this means finding a way to bring on additional consultants you hadn't anticipated needing or convincing the company to devote additional resources to the project.
Wondering what the consulting field is like? Enroll in a Forage consulting job simulation and see what it's like to work in the field.
Image credit: IgorVetushko / Depositphotos.com