What is a consultant and what does a consultant do? A consultant is someone who provides expert advice and guidance to a company or individual facing a challenge or trying to solve a problem. While this can include a wide variety of issues, consultants usually
Though it can take years to truly feel like an expert on a topic, anyone can learn how to become a consultant if they're open to new experiences and willing to develop the relevant skills.
Consultant Definition
Ryan Duitch, founder and CEO at Arro, says a consultant is "an individual (or company) who's hired to provide insight or guidance on anything. They illuminate and look at lots of layers in the company — anything from financial to cost-cutting measures and ways to improve the business operationally."
Consultant Salary: How Much Does a Consultant Make?
Your consultant salary can vary based on several factors, including how long you've been working in consulting your area of expertise, your industry, and additional compensation like bonuses or profit sharing.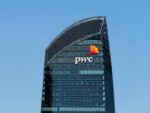 Technology Consulting
Discover what it's like to work as a technology consultant in this free course from PwC. You'll learn how to prep for a client discovery session, communicate a high-level solution, and so much more.
Avg. Time: 5 hours
Skills you'll build: Critical thinking, roadmapping, business writing, business analytical thinking, strategy
The Bureau of Labor Statistics (BLS) groups consultants into the management analysts category. For 2022, the BLS estimate of the mean wage for management analysts was $104,660 per year. Consultants in management, scientific, and technical consulting services had the highest mean annual wage of $116,960, while those in state government had the lowest mean wage of $73,440. The BLS predicts that jobs for management analysts will grow 10% between 2022 and 2032, with approximately 92,900 job openings each year.
Below is a chart of typical consultant salary ranges and the average salary for consultants in various sectors, according to PayScale:
| Type of Consultant | Salary Range | Average Salary |
| --- | --- | --- |
| Business consultant | $57,000 – $117,000 | $77,997 |
| Strategy consultant | $67,000 to $145,000 | $91,687 |
| Analytics consultant | $65,000 – 123,000 | $87,983 |
| Software consultant | $68,000 – $126,000 | $87,841 |
| Consulting associate | $52,000 – $96,000 | $75,972 |
| Managing consultant | $93,000 – $158,000 | $124,054 |
| Financial consultant | $54,000 – $124,000 | $79,782 |
| Senior business consultant | $77,000 – $137,000 | $104,147 |
It's interesting to note that while the bottom and top of these salaries are very different from sector to sector, the average consultant salary across them is somewhat consistent.
What Does a Consultant Do?
Though a company usually has employees with extensive experience, businesses often hire outside consultants when facing a challenge. This is generally because the company wants an outsider to take a fresh look and share their insights and solutions.
It's not uncommon for employees to be too close to the issues at hand or too focused on their initiatives to come up with workable or pragmatic strategies and solutions. When this happens, it can be difficult for them to step back and be impartial.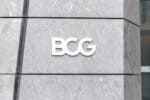 Strategy Consulting
Experience a day in the life of a strategy consultant in this free course from BCG. You'll have the chance to conduct market research, understand consumer needs (and the tradeoffs you may need to make), and present your recommendations.
Avg. Time: 5-6 hours
Skills you'll build: Market research, data gathering, financial basics, critical thinking, business judgement, stakeholder management, project management
A consultant, though, isn't invested in the problem or solution the same way internal staff may be. This allows the consultant to be neutral when considering the problem and suggesting solutions and strategies.
What Industries Do Consultants Work In?
Consultants work in any and every industry, like:
Health care
Human resources
Media
Technology
Construction
Entertainment
Theater
Politics
Education
What consultants do in each industry varies. For example, a media consultant may work with companies or politicians to devise strategies that help their clients obtain favorable media coverage. A theater consultant provides guidance to someone who owns or is building a venue. They'll advise the owner on how to comply with ADA guidelines to ensure the theater doesn't violate local or federal laws.
How to Become a Consultant
Some companies hire new grads for consultant jobs. However, you may suffer from a bit of imposter syndrome until you gain some work experience. And it's unlikely you'll be working as a "true" consultant for the first few years. Even if your job title says "consultant," you'll probably be working in a support role. "You'll conduct analyses, run models, and provide research," says Duitch. But don't let that discourage you from becoming a consultant. This training is invaluable and will help you should you continue along this career path.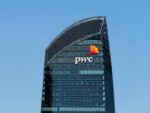 Cyber Security Consulting
Step into the shoes of a cyber security consultant in this free course from PwC. You'll perform a risk assessment, inspect evidence, and present your findings.
Avg. Time: 4-5.5 hours
Skills you'll build: Research, critical thinking, business judgement, document review
Duitch agrees that becoming an expert takes time, experience, and learning. However, he also notes that even those with relatively little work experience are consultants. He suggests looking at it like this: "Are you a consultant with expertise and the knowledge base to know what to do with the information you have?"
Your answer depends on your background and experience, but understanding that you already possess some of the skills you need to succeed as a consultant can help boost your confidence.
Social Impact Consulting
Step into the shoes of a social impact consultant.
So, how do you become a consultant?
Many people major in business or finance, but that's always not a requirement for consultant jobs. Consultants are often hired for their practical experience and skills, not what they majored in. "Other majors give you the skills to turn what is practical into something a consultant would need," says Duitch, and most consulting firms value people who have the skills to become an expert in a specific area.
That said, if you aren't pursuing a degree in business or finance but want to become a consultant, consider taking some math and analytics classes. A strong foundation in these areas will help you compete with the more "traditional" majors.
What Skills Does a Consultant Need?
Though a consultant needs hard skills, you might be surprised to learn that you'll lean on
Creative Thinking
As noted above, a company hires a consultant because it's facing a problem it's been unable to solve. So, while a consultant provides an outside, objective opinion, the answer may not always be obvious and will require you to think creatively.
"A lot of the time, you're tasked with a problem that there isn't a clear solution for," says Duitch. It's up to you to approach the problem from a different angle and provide a solution that no one thought of.
Collaboration
A large part of the job is collaborating with internal partners. You may need assistance from other consultants. Being able to partner successfully with them and leverage their knowledge is crucial.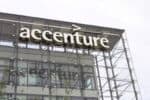 Trust the Process
Hone your consultant skills in this free course from Accenture North America. Get experience with process design best practices, identifying areas for improvement, and optimizing your reccomendations.
Avg. Time: 5-6 hours
Skills you'll build: Business analysis, project management, process design, critical thinking, responding to feedback
Interpersonal Skills
While the people who hired you may be willing to cooperate, other stakeholders may not be thrilled with an outsider offering suggestions. You'll need superior interpersonal skills to get their buy-in and cooperation.
Curiosity
A large part of consulting is digging into the multiple layers of a problem. Successful consultants don't get to the first layer of a problem and stop. They remain curious about the why and how of the problem and don't stop digging until they have a deep understanding of what needs to happen.
Presentation Skills
One thing a consultant does is "build decks, and decks, and decks," says Duitch. Everything you suggest needs to be presented to the client, and that's often done with decks (like PowerPoint), so you'll need some stellar presentation skills.
The ability to succinctly communicate the message (whatever it is) during your presentations is also a critical skill. This includes written communications, public speaking, and the ability to turn complex information into easily understood charts and graphs.
Analytical Skills
And, of course, analyzing the data that becomes those charts and graphs is crucial. While you may have a "gut instinct" on what should happen, it's highly improbable that the company will trust your solution without hard data and statistics to back that up!
You'll need to take a lot of information, figure out what it's telling you, then translate that into a workable solution the company can get behind.
Being a Consultant: The Bottom Line
Consultants are guides and advisors who master the necessary skills through their years of experience. That doesn't mean you have to wait to start your consulting career, though. You likely already have some of the necessary skills and knowledge to start pursuing consulting jobs right now! 
Ready to develop the consulting skills you need? Enroll in one of Forage's free virtual job simulations.
Image Credit: Rawpixel / Depositphotos.com