The most common interview questions for auditors seek to determine your experience with auditing and related processes. These audit interview questions seek to understand how well you know the fundamentals of auditing, your past work experiences, and how you think through challenges. Additionally, since being an auditor is a collaborative job, the interviewer will likely ask you questions to understand how you work and interact with others.
Common Audit Interview Questions
1. Do you have any relevant certifications?
Certifications help show your expertise in auditing and related processes. Some standard certifications for auditors include:
Certified internal auditor (CIA)
If you don't have any certifications yet, you can explain what designations you're planning to get or currently working toward. For example, if you've started the process of becoming a CPA, talk about your progress.
2. What auditing software or systems are you familiar with?
Like most finance professionals, auditors need to be proficient in specific software, like Excel. Some auditing programs you may be familiar with include:
AuditBoard
Intelex
SAP Audit Management
Aura
Don't exaggerate your familiarity, though! Explain what programs you've used and how comfortable you feel using them.
3. How would you describe the purpose of auditing?
An audit aims to determine the risks a company faces and evaluate the accuracy of its financial recording and reporting. An auditor also wants to check that the company adheres to the generally accepted accounting principles (GAAP) and follows all industry, local, state, and federal rules and regulations.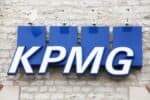 KPMG Career Catalyst: Audit
Learn what it takes to be an auditor with KPMG's free job simulation.
Avg. Time: 5 to 6 hours
Skills you'll build: Critical thinking, problem solving, Excel, audit planning, data visualization, analysis, presentation, communication
4. What are the differences between an internal and external audit?
An internal audit involves reviewing a company's procedures, and internal auditing teams complete internal audits periodically. These audits ensure efficiency and accuracy in business practices.
An external audit is performed by an external auditor hired by a company. External audits typically involve checking if the company meets compliance or regulatory requirements, but an external audit can also confirm the findings of an internal audit. The U.S. Securities and Exchange Commission (SEC) requires periodic audits of all publicly traded companies.
5. Can you walk me through the auditing process?
The interviewer wants to see that you have a solid understanding of the fundamentals. Explain the auditing process as concisely as possible without being too technical. After all, you want to show that you can communicate effectively with non-auditing professionals.
An example of how to answer this question is:
The auditing process starts with research and planning and making sure the client understands the auditing process, too. Then, I go to the site and begin my fieldwork, taking detailed notes on all documents I review. I then summarize my findings and report them to the client. After the audit, I communicate with the client to ensure there are no remaining discrepancies and I make a follow-up report.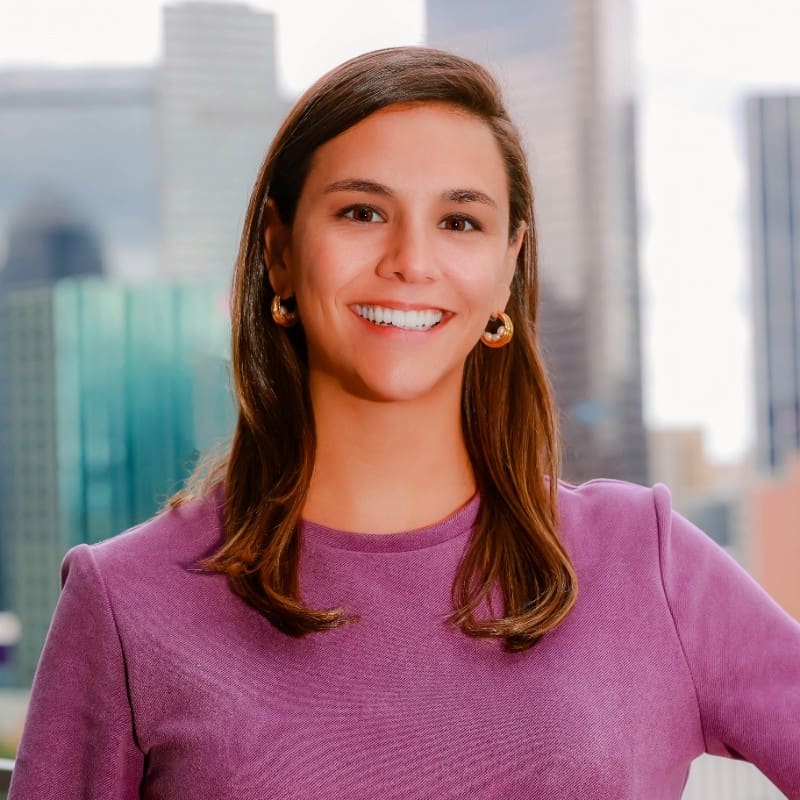 Expert words of advice
"You don't need to be an expert on day one. Instead, showcase how you approach different situations with a business and analytical mindset based on the experiences you've had so far."
-Abby Gagis, Trust Solutions business recruiter at PwC. 
6. How do you prepare for an audit?
The interviewer wants to know how well you can manage your time and plan ahead. Walk them through any steps you take when preparing for an audit. Some possible steps to include are:
Communicating with the client so they are familiar with the process
Ensuring the auditing team and the client have met so the teams can collaborate effectively
Plan out the audit in as much detail as possible
Explain the plans to the client and the team so everyone is on the same page
7. What happens after an audit is finished?
An auditor's job isn't finished once the audit process ends. Some steps that come after an audit include:
Send the final report to the client and make sure they understand all the information.
Make yourself available to the client to help with any changes recommended in the report or questions that may arise.
Explain the recommended changes thoroughly so the client understands the value of making adjustments.
8. Can you explain vouching?
This is a technical interview question for auditors wherein the interviewer wants to see that you understand the fundamentals of auditing. The interviewer expects a simple answer without too much jargon or technical language — explain vouching in a way a non-auditor would be able to understand.
For example:
Vouching is the checks and balances system of an audit. For every recorded transaction, there needs to be proof that "vouches" for it. For example, if a financial statement shows a $500 transaction for office supplies, the receipt for that purchase is the voucher — it proves the transaction is accurate.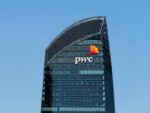 PwC Audit
Immerse yourself in real-world tasks handled by PwC auditors every day with this free job simulation.
Avg. Time: 4 hours
Skills you'll build: Analysis, documentation, communication, compliance, issue identification, client meetings
9. How do you reduce the risk of error in your audits? Have you developed a system to ensure accuracy?
If you're new to auditing and haven't had enough experience to create a new system on your own, it's okay! Be honest with the interviewer. But make sure you walk them through how you've ensured accuracy in your past roles. For example, you can explain how you always triple-check numbers or ask a coworker to spot-check your work.
It's important to show a willingness to learn and improve, too! By asking the interviewer about any systems they use to keep work error-free, you can show you're interested in improving your own systems.
10. How do you handle giving difficult feedback to a client?
This question is all about your conflict management and communication skills. Delivering negative findings to a client can be tricky. If you've had experience with this in the past, you can use a real-life example. Otherwise, explain some of the ways you would ensure you're delivering feedback carefully and professionally.
One way to approach this question is to think about a time when you've received difficult feedback from a manager or coworker —- what did they do that made the situation professional and productive?
Ace the interview
Hone your elevator pitch with our free Comcast Interview Fundamentals course.​
Tips for Acing Your Audit Interview Questions
Prepare for Background and Behavioral Questions
Most auditor interviews include background and behavioral questions. Your interviewer may ask you to explain your resume, talk about a time you disagreed with a manager, or explain an instance when you failed. These types of interview questions for auditors also help the interviewer understand you better as an individual, so they can see what you would add to the team.
"When we interview candidates for our entry-level and internship positions, we're mainly focused on having an open conversation and getting to know you as a person," says Gagis. "There are so many different qualities that can help you be successful as an auditor, so we ask questions to help us understand how you might bring your personal perspectives and experiences to our firm."
For most behavioral interview questions, using the STAR (Situation, Task, Action, Result) method can help you form concise answers. However, make sure your answers still sound conversational and natural.
Gagis warns, "Come prepared, but don't come rehearsed."
>>MORE: Check out some of the most common interview questions for all careers.
Be Authentic
An interview is all about you: the candidate. By showing your true personality, you can better connect with the interviewer and make yourself more memorable. Additionally, companies want to hire people, not clones! So, being your authentic self can improve your chances of success.
"These interviews are meant to be conversations, helping us better understand who you are as a person while also giving candidates the opportunity to learn from our people and their career experiences," says Gagis. "Building trust is at the core of the role of an auditor as well as the foundation of our teams, so I encourage candidates to bring their true, authentic self to their interview."
Have Questions Ready for the Interviewer
Asking the interviewer questions shows you are genuinely interested in the role and excited about working for their company. Remember, an interview may be a chance for them to get to know you, but it's also a chance for you to get to know the company and decide if it would be a good fit for you! Some great questions to ask interviewers include how success is measured in the role and what the interviewer likes most about their job.
Ready to nail your next interview? Build the skills and confidence you need to get hired with Forage's free job simulations.
Image credit: Canva