A mortgage underwriter is a pivotal person in the process of taking out a loan to buy a home. Simply put, they approve or reject a borrower's loan application. When you apply for a mortgage, you ask a lender for the loan. A mortgage lender then looks to an underwriter to determine if the lender would be assuming too much risk by approving your loan.
What Does a Mortgage Underwriter Do?
In the financial services sector, a mortgage underwriter acts a bit like a detective — they investigate the finances of someone applying for a mortgage.
Just like an insurance underwriter, much of the digging done by a mortgage underwriter involves reviewing documents supplied by the applicant. These documents include bank statements, tax returns, W-2 forms, and credit reports.
When going over these documents, a mortgage underwriter will determine:
How much the applicant earns. The underwriter wants to know whether the applicant consistently earns enough money to make monthly mortgage payments.
How much the applicant's assets are worth. Assets are things that carry value, and include cash in checking and savings accounts, real estate, and investments.
How much debt the applicant is carrying. If an applicant has too much debt, this might prompt an underwriter to reject a mortgage application.
How well the applicant handles credit. For instance, what is the applicant's track record when it comes to paying bills on time? And what is the applicant's credit score? An applicant with a strong credit history is more likely to be approved for a mortgage than someone with a weak credit history.
Whether the home's value makes it a good piece of collateral. If the borrower can't pay their mortgage, the lender would need to reclaim the property by foreclosing. So, if the house isn't worth as much as the loan, the lender has a higher chance of losing money.
It may take several days to weeks for an underwriter to review an applicant's information and decide whether to move ahead with a loan. In some cases, an underwriter might suspend someone's application until they can obtain additional information, such as income verification details.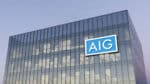 AIG Underwriting
Explore the process of underwriting with this free job simulation from AIG.
Avg. Time: 2 to 4 hours
Skills you'll build: Critical thinking, creativity, presentations, research, technical analysis, reasoning, proposal drafting
How Much Does a Mortgage Underwriter Make?
In the U.S. Bureau of Labor Statistics' (BLS) Occupational Handbook, mortgage underwriters are classified as a specialized type of loan officer, making an average of $84,160 per year. 
However, estimates from Glassdoor place the average annual salary for mortgage underwriting professionals in the U.S. around $109,000 a year. 
It's important to remember that underwriters often earn additional pay in the form of commission and bonuses. In fact, Eric Jeanette, owner of Dream Home Financing and FHA Lenders, says highly successful mortgage underwriters can easily pull in $120,000 a year.
"Mortgage underwriting can be a very good and stable career. It is a critical position within the mortgage process, and top-performing underwriters will likely have job security for a long time," Jeanette says.
>>MORE: Explore some of the best-paying careers in finance.
How to Become a Mortgage Underwriter
Education and Background
You typically need at least a high school diploma or a GED to become a mortgage underwriter. Some employers might require an associate or bachelor's degree in business or finance. Certain schools even offer programs tailored for this profession.
Beyond education, you also must gain some on-the-job experience. This experience could come through an internship or entry-level work. Some employers might ask for two to four years of related work experience.
"There are no specific degrees needed to become a mortgage underwriter," says Jeanette. "In most instances, the training starts by working as a loan processor. That role helps gain an understanding of what underwriters are looking for, and it prepares you well to take on the job of an underwriter in the future."
>>MORE: Learn the differences between a loan officer and an underwriter.
Licensing and Certification Requirements
Generally speaking, a mortgage underwriter who works for a licensed mortgage company does not need a license. However, those working as independent contractors do.
Under the federal Secure and Fair Enforcement for Mortgage Licensing Act (SAFE Act), you will also need a license if you perform loan origination services. So, for instance, loan officers, who are typically an applicant's primary point of contact with a mortgage lender, must complete the licensing process.
Given that stipulation, a mortgage license can open up opportunities for career advancement. You can find your state's specific requirements through the Nationwide Mortgage Licensing System and Registry (NMLSR).
To advance their career, these professionals also might want to pursue certification from the National Association of Mortgage Underwriters (NAMU). These certifications require completing online training courses and an exam. Here are three examples:
Certified Mortgage Underwriter (NAMU-CMU): Requires completing four online training courses and passing a 30-question online exam
Certified Master Mortgage Underwriter (NAMU-CMMU): Requires completing seven online courses and passing a 30-question online exam
Certified Ambassador Mortgage Underwriter (NAMU-CAMU): Requires completing 12 online classes and passing a 30-question online exam
Four other NAMU certifications are available. These include the Certified in Mortgage Regulatory Compliance (NAMU-CMRC), Certified FHA Manual Underwriter (NAMU-CFMU), Certified Mortgage Quality Control Specialist (NAMU-CMQCS), and Certified in Commercial Underwriting & Processing (NAMU-CUP).
NAMU certification, offered only to U.S. residents, does not substitute for state or federal licensing and certification requirements.
Skills
Successful mortgage underwriters have a mix of hard and soft skills, including:
Strong organization and attention to detail skills
Deep understanding of the laws and regulations of the mortgage lending industry
Impeccable risk analysis and analytical thinking
Written and verbal communication
Familiarity with financial statements and relevant paperwork
Experience with data analysis using programs like Excel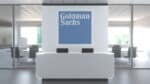 Goldman Sachs Excel Skills for Business
Learn fundamental Excel skills from one of the world's leading financial institutions with this free job simulation.
Avg. Time: 4 to 5 hours
Skills you'll build: Excel, cell basics, formatting, assumptions, forecasting, income statement, cash flow modeling, charting
Are you curious about the day-to-day duties in common financial services roles? Check out Forage's course catalog of free job simulations.
Image credit: Goodluz / Depositphotos.com