An insurance underwriter combs through an insurance application to gauge the applicant's risk and determine whether to extend coverage. Through the underwriting process, an underwriter also figures out how much the insurance policy will cost and the limits of the coverage. Insurance underwriters make decisions about various types of insurance, including auto, homeowners, life, disability, and business insurance.
What Does an Insurance Underwriter Do?
Insurance underwriting involves determining how much risk an insurer is willing or able to take on.
For example, if a homeowner is applying for homeowners insurance, an underwriter would consider factors such as the location, age, and condition of the home. Additionally, homeowners insurance underwriting typically includes evaluating potential hazards in or around the house and examining the applicant's financial background, such as their credit score. The underwriter looks at this data to assess the likelihood of claims and the potential costs associated with paying out those claims.
Based on their findings and guidance from underwriting software, the underwriter determines whether the applicant should be covered. If the likelihood of paying multiple or pricey claims is too high, the applicant is rejected. On the other hand, if the application is approved, the underwriting process computes the coverage amount the homeowner would get and the premium that the homeowner would pay for the policy. Riskier customers generally pay higher prices. (Say, for instance, your home is expensive and costly to rebuild.)
Ultimately, the goal of underwriting is to strike a balance between taking on new policyholders and taking on risk. That way, the carrier can make a profit from the insurance premiums and afford the claims it does cover, and minimize the companies' risk exposure — too many claims could put the carrier out of business. This process and its ultimate goal is similar to how a mortgage underwriter approaches home loans.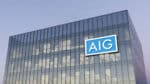 AIG Underwriting
Learn fundamental underwriting skills and explore a career in risk analysis with this free job simulation from AIG.
Avg. Time: 2 to 4 hours
Skills you'll build: Critical thinking, creativity, presentation, research, technical analysis, reasoning, proposal drafting
Responsibilities of Insurance Underwriters
It would be easy to state that they evaluate and manage risk. But it goes further than that. The day-to-day tasks of an insurance underwriter include:
Reviewinging information applicants provide, like medical history and driving record
Assessing what risks are involved in offering a policy to an applicant
Analyzing data generated by underwriting software
Researching the applicant and pertinent details by talking with experts like health care professionals
Deciding how much coverage to offer an applicant
Figuring out how much the monthly or annual premiums will be
Keeping up with changes in the underwriting industry and underwriting software
An insurance underwriter often specializes in one type of coverage, such as health, life, or property and casualty policies.
Seth Brickman, managing director of Windsor, Connecticut-based Business Risk Partners, an underwriter of specialty insurance for businesses, explains that insurance underwriters "turn over the rocks and find any important facts that may be hiding." Underwriters then tailor coverage, including policy limits and premium prices, to align with what they've unearthed.
Find your career fit
Discover if this is the right career path for you with a free Forage job simulation.
How Much Do Insurance Underwriters Make?
According to data from the U.S. Bureau of Labor Statistics (BLS), the average insurance underwriter salary is $82,990 per year. Insurance carriers, agencies, and brokerages typically employ the most underwriters and offer higher salaries — the average annual salary for underwriters working for insurance carriers is $84,180.
Unfortunately, insurance underwriting is not a growing field. The BLS predicts employment of insurance underwriters to decline by 2% between 2022 to 2032. Automated underwriting software reduces the need for human underwriters, leading to employers being able to underwrite more policies with less employees.
>>MORE: Explore some of the best-paying careers in finance.
How to Become an Insurance Underwriter
Education and Background
Generally, someone pursuing a career in insurance underwriting needs a bachelor's degree. A degree in business, accounting, finance, actuarial sciences, or related fields can help you build a foundation of risk assessment and critical thinking skills.
However, some employers might hire someone without a bachelor's degree who has extensive work experience and skills. Experience in insurance and hands-on learning from internships and apprenticeships can help you learn the skills you need to succeed.
Once hired, new underwriters typically are trained by senior underwriters and initially work on basic insurance applications. Some employers also provide in-house training for beginning underwriters.
Certifications
You typically need an insurance underwriting certification to move up the career ladder and become more marketable to employers. Certifications also allow you to show specialized knowledge in different types of insurance. Some common certification options for underwriters include:
Skills
Insurance underwriters need a mix of hard and soft skills to be successful in their careers. Some of the most crucial skills in this industry include:
Experience or deep understanding of underwriting processes
Knowledge of the different types of insurance coverage
Risk assessment and management
Mathematics and statistics
Familiarity with underwriting software and data analysis programs like Excel
Customer service and interpersonal skills
More than anything, insurance underwriters must have strong analytical skills and be able to analyze and manipulate data.
Pros and Cons of Insurance Underwriting Careers
Pros
Cons
– Good pay
– Open to a variety of college majors
– Transferable skills
– Declining employment opportunities due to automation
– Labor-intensive certifications often required for job growth
Insurance underwriting is a career path that offers good pay and benefits. Regardless of what you study in college, you can typically find a way to get your foot in the door through insurance carriers or brokers. Many of the skills used by insurance underwriters are transferable, and can be used in other roles or careers down the line.
However, technological advancements in underwriting software has lessened the demand for insurance underwriters — companies are able to review and underwrite more policies with less employees. Additionally, advancing within your career as an underwriter often requires challenging (and sometimes costly) certifications.
Brickman calls insurance underwriting a "great option" for a career, "especially if you are analytical yet don't have a practical application for your degree. It not only teaches you all the fundamentals of insurance but opens you up to other avenues that in time you may feel you're more suited for."
Linda Chavez, founder and CEO of Seniors Life Insurance Finder, which sells life and burial insurance for seniors, says being an underwriter demands that you analyze complicated information, make sound decisions, and demonstrate strong communication and interpersonal skills.
"If you are looking for a challenging and rewarding career, underwriting may be the right choice for you," Chavez says.
Interested in a career in risk analysis, but not sure if insurance is the right career for you? Check out what it's like to work in risk management at Aon.
Image credit: AndrewLozovyi / Depositphotos.com