The finance and financial services industry includes well-known banks, like JPMorgan and Bank of America, alongside Big Four accounting firms, like EY and PwC. However, the finance industry is vast and goes well beyond banking and accounting. So, what companies are in the finance field? We've compiled some of the most prominent and biggest businesses in finance using revenue data from fiscal year 2022.
Types of Financial Services Companies
Financial services include companies that work with money: Saving, spending, moving, or making money are activities these companies engage in. Credit card issuers, investment banks, and stock brokerages are all part of the financial services industry. However, the most common and largest types of financial services companies are:
Accounting firms
Insurance companies
Banks
Fintech companies
Big Four Accounting Firms
The Big Four accounting firms are the world's largest professional services, accounting, and auditing firms based on revenue. Check out the full list of the top accounting firms of 2023.
Deloitte
Headquarters: London, United Kingdom
Global Revenue: $59.3 billion
Deloitte is the largest firm in the U.S. and the world by revenue and by number of employees (415,000). In the 2022 fiscal year, Deloitte's U.S. revenue alone neared $30 billion. It's also one of the oldest firms, founded in 1854.
Deloitte Technology
Work with our different technology teams to deliver Deloitte expertise to clients in this free job simulation.
Avg. Time: 4 to 5 hours
Skills you'll build: Programming, Python, data structures, data modeling, data analysis, Tableau, planning, formal communication, software development processes, log inspection
PwC
Headquarters: London, United Kingdom
Global Revenue: $50.3 billion
PwC stands for PricewaterhouseCoopers International Limited. This multinational accounting firm operates in over 150 countries, and its U.S. revenue exceeded $18 billion in 2022, making it the second-largest accounting firm in the U.S. and the world by revenue.
>>MORE: Hear from a talent acquisition leader on what PwC looks for in candidates.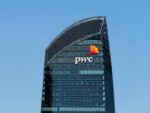 PwC Audit
Discover a career in auditing with this free job simulation from PwC.
Avg. Time: 3 to 4 hours
Skills you'll build: Analysis, documentation, communication, policy interpretation, compliance analysis, testing execution, issue identification
EY
Headquarters: London, United Kingdom
Global Revenue: $45.4 billion
Ernst & Young (EY) is the result of a 1989 merger of the fourth and fifth largest firms in the world at the time. Today, EY operates in more than 150 countries, and Fortune magazine consistently ranks EY as one of the best companies to work for.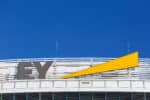 EY Climate Change and Sustainability
Advise clients in different sectors to set and meet their ESG targets in this free job simulation from EY.
Avg. Time: 2 to 3 hours
Skills you'll build: Research, critical thinking, data analysis, Excel, external communication, analysis, problem solving, communication, PowerPoint
KPMG
Headquarters: London, United Kingdom and Amstelveen, Netherlands
Revenue: $34.6 billion
KPMG is an initialism of Klynveld, Peat, Marwick, and Goerdeler. The firm was founded in 1987 and now operates in 145 countries. In 2022, its U.S. revenue was close to $11.5 billion.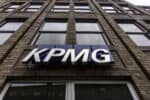 KPMG Career Catalyst: Advisory
Explore a career in professional services and learn more about what KPMG does with this free job simulation.
Avg. Time: 4 to 5 hours
Skills you'll build: Advisory services offerings, data literacy, Excel, research, communication, presentation, creative thinking, proactivity
Largest Insurance Companies
Some of the biggest property and casualty (like car insurance), life, and health insurance providers by 2022 revenue are:
UnitedHealth Group
Headquarters: Minnetonka, Minnesota
Revenue: $324.2 billion
UnitedHealth Group is a U.S.-based multinational health care and insurance company founded in 1977. In addition to being the largest health insurance provider, UnitedHealth is the 11th largest company in the world by revenue.
Berkshire Hathaway
Headquarters: Omaha, Nebraska
Revenue: $302 billion
Berkshire Hathaway is primarily known for its car insurance brand, Geico. However, this conglomerate, run by Warren Buffet, has a vast range of non-insurance subsidiaries in industries like natural gas distribution, railroads, and furniture. Additionally, Berkshire Hathaway has partial ownership in well-known companies such as American Express, Apple, and Bank of America.
>>MORE: Studying finance? Check out the top jobs for finance majors.
Centene
Headquarters: St. Louis, Missouri
Revenue: $144.5 billion
Centene is a managed care company, facilitating access to government and private health insurance programs for individuals and families. This health care giant was founded in 1984 and is ranked 25th on the Fortune 500 for 2023.
State Farm
Headquarters: Bloomington, Illinois
Revenue: $89.3 billion
State Farm is the largest property and casualty insurance provider in the U.S. While State Farm specializes in home and auto insurance policies, it also offers banking services, like checking and savings accounts, mortgages, and auto loans.
Prudential Financial
Headquarters: Newark, New Jersey
Revenue: $60 billion
Prudential Financial was founded in 1875 as the Widows and Orphans Friendly Society. While the company began by selling burial and life insurance, Prudential's product offerings have expanded to include retirement planning and investment management.
Get noticed by recruiters
Enroll in a free Forage job simulation to showcase your skills and connect with top companies.
Big Four Banks
The Big Four are the four largest banks in the U.S. and some of the most prominent banking institutions globally. For more banks, check out the top investment banking companies for 2023.
JPMorgan
Headquarters: New York, New York
Revenue: $128.7 billion
JPMorgan is the largest bank in the U.S. and the largest in the world by market capitalization. The bank was officially founded in 2000 by a merger between Chase Manhattan and J.P. Morgan & Co. JPMorgan offers commercial and investment banking services to institutional clients and government entities and retail banking services to individuals and families under the Chase brand.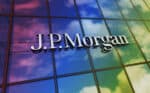 JPMorgan Commercial Banking
Fast track your commercial banking career and learn the skills you need to get ahead with this free job simulation from JPMorgan.
Avg. Time: 6 to 7 hours
Skills you'll build: Accounting, credit analysis, spreadsheets, transaction analysis, strategy, industry analysis, presentations, strategic rationale, deal structuring, risk assessment
Bank of America
Headquarters: Charlotte, North Carolina
Revenue: $95 billion
Founded in Los Angeles, California in 1923, Bank of America has grown to the second-largest bank in the world by market capitalization. Bank of America primarily offers retail and commercial banking, investment banking, and wealth management services, with retail branch locations in all 50 states.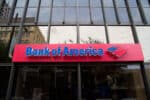 Bank of America Investment Banking
Build your analysis and communication skills with this free Bank of America job simulation.
Avg. Time: 4 to 5 hours
Skills you'll build: SWOT analysis, financial analysis, M&A screening, cross-team collaboration, ECM/DCM, financial modeling, DCF valuation, communication, presentation
Citigroup
Headquarters: New York, New York
Revenue: $75.3 billion
Citigroup, often shortened to Citi, is a multinational financial services company and investment bank founded by a 1998 merger. Its retail banking arm, Citibank, is one of the U.S.'s largest issuers of credit cards. Citigroup also has an institutional clients division that offers investment and corporate banking services to businesses, institutions, and government entities. 
>>MORE: Check out the student and new grad opportunities at this banking giant with our Guide to Citi Internships.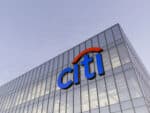 Citi Personal Banking
Launch and track the success of a new personal credit card with Citi's Personal Banking team through this free job simulation.
Avg. Time: 5 to 6 hours
Skills you'll build: Identifying client's needs, fact finding, client communication, product development, idea generation, communication, PowerPoint
Wells Fargo
Headquarters: San Francisco, California
Revenue: $73.8 billion
Wells Fargo is a multinational finance company that offers commercial, retail, and investment banking, investment management, and stock brokerage services. It's also the second largest mortgage lender in the U.S., with one in four mortgages originating from Wells Fargo.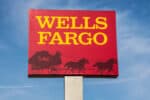 Wells Fargo Software Engineering
Experience a day in the life of a software engineer at Wells Fargo with this free job simulation.
Avg. Time: 3 to 4 hours
Skills you'll build: Data modeling, entity relationship diagramming, system design, Java, JPA, Spring
>>MORE: Want to work for a big bank in investment banking? Download our free Superday guide below for exclusive insights on how to prepare for and ace these interviews.
Prominent Fintech Companies
Bridging the gap between finance and technology, fintech companies help individuals and businesses solve some of the most complex problems in the modern world. Check out the top public and private fintech companies of 2023.
Tencent
Headquarters: Shenzhen, China
Revenue: ~$82.3 billion
Tencent is a multinational fintech company and China's most valuable public company. The company offers a broad range of internet-related services and products through its subsidiaries, including video games, smartphones, venture capital, e-commerce, and card payment processing.
Visa
Headquarters: San Francisco, California
Revenue: $29.31 billion
Visa was founded by Bank of America in 1958 and has grown to become the world's second-largest card payment service provider. As a card service provider, Visa doesn't lend money or open lines of credit itself. Rather, the company facilitates the relationship between users and banks.
PayPal
Headquarters: San Jose, California
Revenue: $27.52 billion
PayPal was founded in 1998 as Confinity, which focused on mobile device security software. However, in 1999, the company pivoted to electronic payment processing, facilitating money transfers for individuals, online vendors, and businesses.
Mastercard
Headquarters: Purchase, New York
Revenue: $22.24 billion
Mastercard was founded in 1966 and is currently the second-largest U.S.-based card payment processing company behind Visa. The company offers branded debit, credit, and prepaid card services and, like Visa, connects consumers with banks.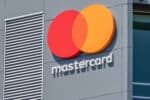 Mastercard Cybersecurity
Explore a career in cybersecurity, protecting electronic payments with this free job simulation from Mastercard and the New York Jobs CEO Council.
Avg. Time: 1 to 2 hours
Skills you'll build: Cybersecurity, technical security awareness, problem solving, design thinking, communication, data analysis, data presentation, strategy
Fiserv
Headquarters: Brookfield, Wisconsin
Revenue: $17.74 billion
Fiserv is a multinational fintech company specializing in financial technology services for commercial and corporate clients, like banks, credit unions, and insurance companies. The company's services help move money between individuals and institutions, and Fiserv controls the platform that powers over two million ATMs worldwide.
Think a career in finance might be right for you? Start learning the skills you need to get hired with Forage's free job simulations.
Image credit: Canva