Apples are a delicious and versatile fruit, but when you think of "apple" as it relates to careers, you're probably thinking of the tech behemoth. Though Apple (the company) has had its ups and downs over the years, it's currently a dominant force when it comes to tech hardware.
For some, working at Apple is a career goal. But what's an Apple career really like? It can be hard to peel back the layers, thanks to Apple's "quiet" culture. But we've done the detective work, and this guide will give you some idea of the ins and outs of working at Apple.
What Is Apple?
Founded on April 1, 1976, Apple is no April Fool's joke. It is one of — if not the largest — tech companies in the world. In 2018, it became the first publicly traded U.S. company valued at over $1 trillion, topping itself at $2 trillion in 2020 and again in 2022 at $3 trillion. 
As of 2022, Apple had $394.3 billion in revenue, 52% of it from iPhone sales. Apple's number of employees at its world headquarters at 1 Infinite Loop in Cupertino, California, is more than 12,000. But the number of Apple employees worldwide is over 164,000, including at company offices in Cork, Ireland and San Diego, as well as from home offices.
The founders, Steve Wozniak, Steve Jobs, and Ronald Wayne (who sold his share back to Wozniak and Jobs for $800 after 12 days), banded together to develop and sell the Apple I PC Wozniak designed and built.
Apple Computer, Inc. was incorporated on January 3, 1977, and had moved on to the Apple II by then. It was a smash hit and one of the first mass-produced microcomputers. After the Apple II came the Macintosh. Initially, sales were good but fell due to the machine's high price and slow performance. By 1985, Wozniak stepped back from the company (though he remained employed by Apple), and Jobs resigned, founding NeXt with several former Apple employees.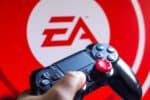 Software Engineering
Step into the shoes of a software engineer in this free course from Electronic Arts. Learn what a class diagram is (and why you should use one), write a header file, and create a patch for an existing file.
Avg. Time: 5-6 hours
Skills you'll build: Feature proposal, feature design, object-oriented design, data structure, code analysis, game engine technology
Apple struggled as Windows became the dominant operating system, and less expensive PCs gained market share. In 1997, weeks away from bankruptcy, Apple bought NeXT partly to entice Jobs back to Apple.
The company experienced a renaissance starting in 1988 with the introduction of the iMac. It sold 800,000 units and was an early adopter of USB connections and preinstalled internet connectivity (the "i" in the product name).
The year 2001 marked a turning point for Apple. Among other things, the first two Apple stores opened, and the company introduced the iPod. After that came iTunes, the iPhone (selling 270,000 units in the first 30 hours of sale), iPads … and the rest is history!
Apple Internships and Student Opportunities
Before exploring student and new graduate opportunities available at Apple, you should be aware that to apply for any role at Apple, you need an Apple ID! If you don't already have one, you can create it before applying.
For college students interested in working at Apple, there are two opportunities.
The first is the internship program. Open to undergraduate and graduate students, you can find available Apple internships on the Apple careers page by selecting "Students" and "Internships" under the "Teams" filter.
Apple internships can be on any team, from natural language processing and machine learning (the people who work on Siri) to supply chain management or business and marketing. Qualifications vary by role and location, and you can apply for a summer internship or academic year co-op.
>>MORE: Ultimate Guide to Internship Application Deadlines
The other opportunity is an Apple Support College Advisor. Working remotely from where you live, you'll be part of the customer support team that helps users navigate issues with their products. This paid position lasts for one year, and because you're working at Apple, you receive benefits. Apple Support College Advisor positions are open to all majors, include nine weeks of training, and allow you to work around your class schedule. However, you must be enrolled in at least one college class and maintain a 2.7 GPA or higher for the duration of your employment.
In addition to the internship and college support advisor roles, college students can work at an Apple store in expert, creative, business, genius, and operations roles.
On Glassdoor, Apple interns report having a generally positive experience. The Apple internship program has an overall rating of 4.5 out of 5 stars with 98% of interns saying they would recommend the program to a friend.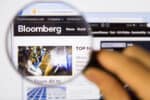 Client Service
Level-up your customer service skills in this free course from Bloomberg. Learn how to delight your customers, prioritize tasks, de-escalate difficult situations, and solve problems.
Avg. Time: 3-4 hours
Skills you'll build: Multitasking, root cause analysis, triage, prioritization, conflict resolution, customer retention, customer experience
Most Apple internships were in these departments:
Marketing
Product
IT
Customer Support
Sales
Fourteen engineering interns on Comparably ranked how difficult it was to land an internship at Apple. Forty-four percent said it was "somewhat difficult," 21% said it was "very difficult," and 7% said it was "difficult."
Apple Jobs and Salaries
Outside of retail roles, Apple's corporate jobs are divided among several teams it calls "corporate functions." Those teams are:
Information systems and technology
Finance
Legal
People
Learning and development
Global security
No matter what kind of job you're looking for, you can find it by searching on the jobs page. Per Apple's website, most corporate roles require English language skills.
Below are some job titles you will find at Apple, along with Glassdoor's estimated salary range for people with zero to one year of experience in the role:
Apple Benefits
One area Apple is relatively transparent about is its employee benefits. Many of the benefits of working at Apple include the standard ones you might expect, including:
Stocks
Health insurance
Dental insurance
Retirement savings accounts with a 401(k) match
Reimbursement for some types of education
Matching donations up to $10,000 per year
Paid family leave
Discounts on products and some free services
Additionally, some unique Apple employee benefits are:
Fertility treatment
Gradual return to work after parental leave
On-site doctors and nurses and wellness services at the in-house wellness center (including nutritionists, acupuncture, and a fitness center)
Concierge services to help with shopping, personal travel, dinner reservations, and finding pet sitters
>>MORE: What Are Fringe Benefits?
According to employee reviews on Comparably, the amount of paid time off Apple employees receive depends on how long they've worked there. Of those reporting to be with the company for less than one year, 38% say they have 15 to 20 days of paid time off each year. That includes vacation and sick time. However, 50% of employees who say they've been with Apple for more than 10 years report having between 20 and 30 paid days off each year.
Also, 21% of people who reviewed Apple on Comparably report that their boss expects them to work while they're on vacation.
Apple Culture
If you were to sum up Apple's culture in one word, "secrecy" might be near the top of the list. Apple is notoriously silent on what it's like on the inside, and it may even feel like Apple employees must take a vow of secrecy to work there!
>>MORE: What Is Company Culture (and Why Does It Matter)?
In fact, "confidentiality" is one of the core ideas of Apple's Business Conduct Policy, which outlines Apple's ethical requirements for all employees.
But while Apple remains tight-lipped about some things (like the newest features on the next iPhone), the company does share some information about its culture.
ConnectED
Apple's ConnectEd initiative is their pledge to provide over $100 million of teaching and learning solutions to 114 underserved schools in the U.S.
As part of the initiative, Apple has donated an iPad to all students, a Mac and iPad to every teacher, and an Apple TV for every classroom. The company also provides technical and professional support to these schools.
Environmental Initiatives
From the mining to the manufacturing to the shipping, building Apple's hardware is not easy on the environment.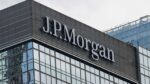 Software Engineering
Build practical software engineering skills in this free course from J.P. Morgan Chase. Set up a local environment, fix broken files, and more.
Avg. Time: 5-6 hours
Skills you'll build: Python, Git, React, Typescript, financial analysis, contributing to open source community
To help combat those negative effects, Apple is committed to making long-term changes. The company has been carbon neutral since 2020, and by 2030, so will all of its products. As an example, Apple uses upcycled water bottles as antenna lines in the iPhone and old products can be disassembled and recycled. 
The company's 2022 Environmental Progress Report gives further details. As of March 2022, 213 of the company's suppliers had committed to using renewable energy for Apple product production. In fiscal year 2021, plastics were only part of 4% of all Apple packaging, bringing Apple that much closer to the goal of zero plastic in packaging by 2025.
Inclusion and Diversity
Apple believes that a diverse culture is a strong and innovative one. To that end, Apple has made efforts to increase the number of minority staff and leaders.
Between 2014 and 2021, Apple increased its number of female employees worldwide by 89% and Black employees in the U.S. by 71%. The company also increased the number of Hispanic/Latinx employees in the U.S. by 104% and the number of underrepresented minorities in general by 74%.
During that same time, the number of female leaders increased by 87%, Black leaders by 84%, Hispanic/Latinx leaders by 90%, and underrepresented minorities by 80%.
>>MORE: How Can You Tell if an Employer Values Diversity and Inclusion in the Workplace?
Racial Equity and Justice
To help combat racial inequality, Apple has the Racial Equity and Justice Initiative (REJI) to expand opportunities for communities of color. The initiative targets three areas: education, criminal justice, and economic empowerment.
As an example, Apple has founded the Apple Developer Academy. Partnering with Michigan State University, anyone 18 or older can participate in this nine-month-long program in Detroit. During that time, they will work 20 hours a week to enhance their coding, design, and entrepreneurial skills.
>>MORE: Best Coding Bootcamps Online for 2023
Supplier Responsibilities
Apple is taking steps to safeguard workers who create the products. In the 2021 fiscal year, Apple committed $50 million to workers' rights training and education. The company also monitored 1.5 million worker hours to ensure the supplier met Apple's standards. 
Diversity Network Associations
As part of its commitment to inclusion, Apple has 67 different diversity network associations (DNA) globally. The first one was founded in 1986 and the associations now include over 55,000 members who connect, mentor, and learn from others.
Employee Reviews at Apple
But what do Apple employees think about working there?
Even though the company is quiet about what goes on behind closed doors, some Apple employees have shared their thoughts!
Of the over 1,700 anonymous reviews on Comparably, 80% are positive. The company has an overall 4.2 out of 5-star rating and overall B grade. On Glassdoor, the company also has a 4.2 out of 5-star rating.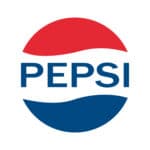 Advanced Software Engineering
Discover what it's like to work in software engineering in this free course from PepsiCo. Design a new predictive supply chain management system, split system development work into front end and back end, and set up a continuous delivery pipeline.
Avg. Time: 6-7 hours
Skills you'll build: UML diagramming, Agile methodologies, CI/CD, frontend development, system architecture
The MIT 500 culture survey found that collaboration and innovation are the most frequently and positively discussed values. Execution is also frequently discussed, but negatively. MIT 500 defines execution as "employees are empowered to act, have the resources they need, adhere to process and discipline, are are held accountable for results." 
Apple vs. Other Top Companies
While working at Apple may be the goal for some, it may not be the right workplace for everyone. Below is a round-up of employee ratings from Glassdoor about how working at Apple stacks up to working at some of its top competitors (all ratings are out of five stars).
| | Culture and Values | DEI | Work-Life Balance | Compensation and Benefits | Career Advancement | Total |
| --- | --- | --- | --- | --- | --- | --- |
| Apple | 4.1 | 4.3 | 3.6 | 4.3 | 3.8 | 4.2 |
| IBM | 3.9 | 4.3 | 4.0 | 3.7 | 3.9 | 3.9 |
| Microsoft | 4.2 | 4.3 | 4.1 | 4.1 | 4.0 | 4.3 |
| Google | 4.3 | 4.3 | 4.2 | 4.4 | 4.2 | 4.4 |
| Amazon | 3.6 | 4.0 | 3.3 | 3.8 | 3.7 | 3.7 |
How Does the Apple Interview Process Work?
Currently, Apple does not have any public information about how the interview process proceeds for any role. However, of the nearly 12,000 Glassdoor reviews for Apple interviews, approximately 8,000 are for U.S.-based roles.
Overall 63% of reviewers rate their interview experience at Apple positively, while 16% report a negative experience. Generally, Apple interviewees rate their interviews at a difficulty level of 3.0 (or average). The majority of applicants (53%) applied for their role online, while 16% applied through an employee referral. Another 15% went through a recruiter and 10% via a campus recruiter.
Takeaways
Apple is one of the largest tech companies in the world.
Apple culture is committed to confidentiality.
Most employees are satisfied working for Apple, though they'd like more career development.
Getting Apple internships can be difficult (but not impossible!). Apple also offers support advisor roles for students.
Most Apple employees started their job search by applying online.
Apple offers some unique employee benefits.
Interested in a career in tech and want to level-up your skills? Enroll in a software engineering virtual job simulation and get hands-on experience.
Image credit: wolterke / Depositphotos.com