Microsoft is a multinational tech giant famous for its operating systems, productivity applications, and video game consoles. Working at Microsoft means working for one of the most prominent names in technology, and the company offers career opportunities in various areas, including software engineering, finance, human resources, and marketing.
But what is it like to work for Microsoft? In this guide, we'll go over the key things you need to know about working at Microsoft.
What Is Microsoft?
Microsoft is a technology corporation headquartered in Redmond, Washington. Founded by Bill Gates and Paul Allen in 1975, Microsoft has since become one of the most prominent names in the tech space. The company now has over 110 office locations in the U.S. alone and operates worldwide in nearly every country.
Some of Microsoft's most popular products and brands include:
Windows operating systems
The Edge web browser
Microsoft 365 suite of office and productivity applications
Microsoft Surface touchscreen laptops and tablets
Xbox video game consoles
Microsoft has recently made waves in the gaming industry, acquiring or seeking to acquire many big names in video games, such as Minecraft, Bethesda Softworks, Turn 10 Studios, and Activision Blizzard. Other well-known products Microsoft has acquired include GitHub and Skype.
Microsoft Internships and Student Opportunities
University Internships
Microsoft offers paid internships for full-time students pursuing bachelor's, master's, Master of Business Administration (MBA), or Ph.D. degrees. Students' areas of study should be relevant to the program topic, and internships are available in all business areas, including logistics, software engineering, finance, and cybersecurity. Recruitment for Microsoft internships typically begins in the fall for programs starting the following summer. Some interns may receive full-time employment offers upon completion.
>>MORE: Learn how to apply for internships.
Microsoft Discovery Program
The Microsoft Discovery Program is a 4-week program for rising first-year bachelor's students located near Redmond, Washington. The program gives students the opportunity to develop career readiness and computer science skills while exploring their options and networking with peers and Microsoft employees.
Explore Microsoft Program
Explore Microsoft is a 12-week product development summer internship program for first- and second-year college students. College students interested in computer science, software engineering, or other STEM careers can explore different career options at Microsoft and develop their technical skills. To qualify, students must have completed at least one semester of calculus and an introductory-level course in computer science. Microsoft especially encourages students from traditionally underrepresented backgrounds in STEM to apply.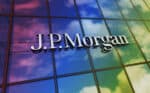 JPMorgan Software Engineering Lite
Explore fundamental software engineering skills with JPMorgan's free job simulation.
Avg. Time: 2 hours
Skills you'll build: Java, Git, object-oriented programming, unit testing, JUnit
Graduate Internships
Product Team Internships
Computer science Ph.D. students can apply their STEM skills to solving real-world problems through product development at Microsoft. The company offers 12-week spring or summer internships in data science and engineering. Recruitment for graduate internships begins in August to December for programs starting the following year. Microsoft also offers some interns full-time positions after graduation.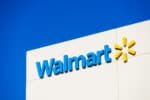 Walmart Advanced Software Engineering
Level up your coding and engineering skills with this free job simulation from Walmart.
Avg. Time: 3.5 to 4 hours
Skills you'll build: Java, data structures, optimization, software architecture, UML, SQL, relational database design, Python, data munging
Research Internships
Microsoft offers research internships for Ph.D. students looking to apply their inquiry skills. In these 12-week programs, graduate students receive mentorship from full-time researchers and help contribute to more extensive research projects. Interns are paid, and the company may assist with Visa sponsorship for certain applicants.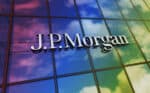 JPMorgan Quantitative Research
Build in-demand skills in quantitative research with this free job simulation from JPMorgan.
Avg. Time: 4 to 6 hours
Skills you'll build: Programming, data analysis, Python, derivatives, critical thinking, statistics, credit, dynamic programming
Other Microsoft Student and Graduate Programs
Imagine Cup: This technology competition allows participants to build technical skills, network with industry professionals, and receive mentorship from Microsoft employees. Winners of the Imagine Cup receive cash prizes to continue funding their projects.
Student Ambassadors Program: This program helps students learn leadership, teaching, and tech skills while helping their communities and mentoring other students.
Accelerated Connections and Experiences (ACE) Rotational Program: The two-year rotational program in marketing and consumer business helps college students explore different marketing careers and learn in-demand skills. Students can also opt into an internship before the program during the summer between their third and final years of college.
Human Resources Rotational Program: This 12-week internship is followed by a three-year rotational program in human resources. The program is for students pursuing master's degrees and MBAs in human resources.
Finance Rotational Program: The two-year program allows students to explore careers in finance at Microsoft, including corporate finance, product and engineering finance, and sales.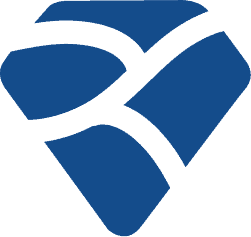 Forage Find
Networking with a recruiter greatly improves your chances of landing an internship! Attending on-campus events, virtual events, and connecting with recruiters on LinkedIn can help you form a connection with the company and make your application stand out.
Microsoft Careers and Salaries
Microsoft employs around 221,000 people worldwide, with more than 50% located in the United States. The company operates in core functions such as consulting, research, engineering, business development, and design.
We've gathered some common job titles across Microsoft's areas of business, as well as salary estimates from Glassdoor. These estimates are representative of U.S.-based employees with less than one year of experience in that role. 
Consulting and Customer Support
Consulting and customer support careers at Microsoft include roles in technical support, corporate technology support, and consulting services. These roles are consumer-focused and include job titles and estimated salaries like:
Associate consultant: $84,000-$133,000
Consultant: $95,000-$158,000
Escalation engineer: $96,000-$148,000
Solution architect: $195,000-$316,000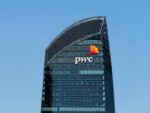 PwC Technology Consulting
Explore a career in technology consulting and learn in-demand skills with PwC's free job simulation.
Avg. Time: 5 hours
Skills you'll build: Critical thinking, strategy, writing, communication, business analytical thinking, roadmapping, prioritization, Excel, software development lifecycle, PowerPoint, client communication
Corporate and Shared Services
In the corporate and shared services department, Microsoft has roles in specific areas like finance, business operations, management, education, legal, and administration. Careers in this sector focus on corporate business, strategy, and employee management. This sector includes job titles and salary estimates such as:
Business administrator: $54,000-$89,000
Executive assistant: $55,000-$85,000
Financial analyst: $78,000-$110,000
Business analyst: $85,000-$126,000
Recruiter: $93,000-$151,000
Business program manager: $116,000-$167,000
Account executive: $116,000-$203,000
Finance manager: $157,000-$244,000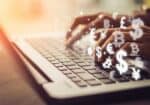 New York Jobs CEO Council Financial Analyst
Explore a day in the life of a financial analyst with this free job simulation from the NY Jobs CEO Council.
Avg. Time: 2 to 3 hours
Skills you'll build: Financial analysis, critical thinking, problem solving, Excel, communication
Design and Creative
Microsoft's design and creative team works to create solutions that influence users and employees alike. The design and creative team also works in game design. Some potential careers in this domain and their respective salary estimates include: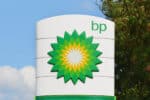 BP Digital Design and UX
Learn core design and user experience skills with this free job simulation from BP.
Avg. Time: 4 to 5.5 hours
Skills you'll build: User research, communication, presentation, wireframing, UI, UX, mobile design, app design, product design, prototyping
Engineering, Development, and Services
In the engineering, development, and services area at Microsoft, employees specialize in software engineering, security engineering, and the quantum computing that powers many of Microsoft's products. Careers in this department and estimated salaries include titles like:
Software development engineer in test: $125,000-$171,000
Software engineer: $127,000 to $183,000
Software development engineer: $132,000-$184,000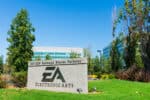 EA Software Engineering
See if you have what it takes to be a software engineer at a top game design studio with Electronic Arts' free job simulation.
Avg. Time: 4 to 6 hours
Skills you'll build: Communication, feature design, feature proposal, object-oriented design, class design, code analysis, data structures, code readability, game engine technology
Hardware and Manufacturing
The hardware and manufacturing department is responsible for creating physical devices and products while being in close contact with designers and software engineers. Examples of the types of job titles and salaries in this department include:
Mechanical engineer: $82,000-$126,000
Electrical engineer: $87,000-$134,000
Hardware engineer: $99,000-$156,000
Design verification engineer: $133,000-$196,000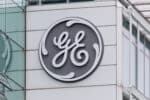 GE Aerospace Explore Engineering
Discover your career options in engineering with this free job simulation from General Electric.
Avg. Time: 2 to 3 hours
Skills you'll build: Data analysis, decision making, engineering, written communication, verbal communication, multidisciplinary analysis
Product and Program Management
Product and program management employees at Microsoft are in charge of transforming consumer needs into features, designs, and products and ensuring processes function efficiently. On this team, employees may have titles and salaries like:
Program manager: $120,000-$177,000
Product manager: $135,000-$209,000
Senior program manager: $171,000-$248,000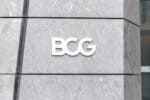 BCG X Ventures
See how product managers create innovative solutions to the world's biggest problems with this free job simulation from BCG.
Avg. Time: 5 to 6 hours
Skills you'll build: Research, ideation, systems design, journey mapping, feature creation, strategic rationale, market sizing, competitor analysis, communication, growth marketing
Research, Applied, and Data Sciences
In the research, applied, and data sciences department, Microsoft scientists seek to further research in emerging technologies, apply findings to real-world solutions, and use data to make more substantial and informed decisions. The types of job titles and estimated salaries on this team include:
Researcher: $77,000-$134,000
Data analyst: $78,000-$127,000
Data and applied scientist: $82,000-$134,000
Data scientist: $139,000-$208,000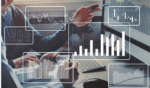 Quantium Data Analytics
Learn fundamental data analysis and research skills with Quantium's free job simulation.
Avg. Time: 5 to 6 hours
Skills you'll build: Data validation, data visualization, data wrangling, programming, data analysis, commercial thinking, presentations, communication
Sales, Marketing, and Retail
Microsoft's sales, marketing, and retail careers include positions specializing in digital sales, business development, and customer success. Some potential job titles and estimated salaries in this field are:
Sales associate: $64,000-$111,000
Marketing manager: $86,000-$136,000
Account manager: $97,000-$164,000
Customer success account manager: $98,000-$161,000
Product marketing manager: $125,000-$190,000
Marketing director: $166,000-$289,000
Cloud solution architect: $179,000-$289,000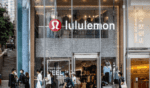 Lululemon Omnichannel Marketing
Explore a career in marketing with this free job simulation from Lululemon!
Avg. Time: 4 hours
Skills you'll build: Creative thinking, project management, analytical thinking, communication, product development, market research, user research, design thinking, data analysis, critical thinking, marketing principles
Microsoft Benefits
The benefits package at Microsoft seeks to address employees' needs both in and outside of work. Based on a philosophy that purports to put employees at the center of everything, Microsoft's benefits package includes:
Health insurance
Bonuses
Stock awards
Financial benefits, including discounts on specific products and services, savings and investment assistance, and loan refinancing benefits
Financial education classes
Tuition assistance
Technical, management, and professional development classes online and in-person
Employee resource groups
Social and networking groups
Microsoft also offers hybrid and flexible work schedules for many employees. Depending on the specific role, employees may be able to work up to 100% of the time from home. Because the company has various locations throughout the globe, employees have some freedom to decide where they want to work geographically. Microsoft additionally states that employees can work the hours and days that suit their lifestyle best, and candidates can discuss specific schedules during the hiring process.
Employee Reviews of Microsoft Benefits
Employees on Glassdoor rate Microsoft's benefits a 4.5 out of 5, highlighting excellent health insurance, parental leave, and paid time off. Reviewers on Comparably say that most employees at Microsoft have an average of 20 to 30 vacation days each year, and 73% report being happy with their work-life balance. Some Glassdoor reviews also note that Microsoft's offices have unique amenities, such as great food, spaces to relax, games, and rooms for yoga and music. 
Get noticed by recruiters
Enroll in a free Forage job simulation to showcase your skills and connect with top companies.
Microsoft Culture
Microsoft's culture revolves around four key aspects:
A growth mindset where employees actively strive to learn and grow in all situations
A customer-focused approach, seeking to understand their wants and needs
Fostering a diverse and inclusive environment
Working together as part of "One Microsoft"
Valuing a growth mindset means Microsoft encourages employees to take risks and fail forward. This aspect is also reflected in the company's benefits package, where it seeks to put its employees at the center of everything — allowing space for employees to grow and learn in their careers is bolstered by the learning and development opportunities Microsoft offers its people.
Diversity and inclusion is a core belief at Microsoft. Some of the ways the company strives to foster a diverse workforce include:
Ensuring leadership teams and the board of directors reflect the diversity Microsoft aims for at all levels of the company.
Creating technology that is inclusive and accessible to all and advocating for policies that broaden accessibility rights and awareness.
Providing training to employees to help them better understand privilege, unconscious biases, and allyship. (More than 98% of employees have completed this training!)
Ensuring employees have flexible work schedules to better accommodate diverse needs and situations.
>>MORE: Find out how you can tell if a company values diversity, inclusion, and equity.
Employee Reviews of the Culture at Microsoft
On Glassdoor, employees rate Microsoft a 4.3 out of 5, with 86% saying they would recommend working at Microsoft to a friend. Additionally, the CEO, Satya Nadella, is highly rated, with 91% of reviewers stating they approve of the CEO. In reviews, employees highlight a great work-life balance, good pay, and a competitive benefits package. However, reviews also feature complaints about management, difficult-to-navigate office politics, and long working hours.
Microsoft's culture is rated a 4.5 out of 5 by reviews on Comparably, placing it in the top 15% of similarly sized companies. In fact, Comparably awarded Microsoft with a Best Company Culture award in 2022. Aspects of the company's culture — like diversity, inclusion, and overall happiness — are all highly rated by reviewers on Comparably. Respondents describe the day-to-day culture at Microsoft as:
Most employees work an average of 9.2 hours per day but describe the work pacing as comfortably fast
85% of respondents say they look forward to interacting with their colleagues and team members every day
83% describe the environment at Microsoft as positive
Based on Culture 500's study, employees at Microsoft report feeling the company values innovation and strives to discover new technologies, products, and services. However, many employees say they don't feel adequately equipped to quickly and effectively respond to new challenges or opportunities. 
Microsoft vs. Other Top Companies
Microsoft is one of the big five tech companies in the U.S., also referred to as simply Big Tech or the Tech Giants. These are some of the most prominent companies in technology and include Apple, Alphabet (Google), Meta (Facebook), and Amazon. We've compared these tech giants based on overall employee ratings from Glassdoor, Comparably, and Indeed.
| | Glassdoor | Comparably | Indeed |
| --- | --- | --- | --- |
| Microsoft | 4.3 out of 5 | 4.5 out of 5 | 4.2 out of 5 |
| Apple | 4.2 out of 5 | 4.2 out of 5 | 4.1 out of 5 |
| Google (Alphabet) | 4.4 out of 5 | 4.7 out of 5 | 4.3 out of 5 |
| Facebook (Meta) | 3.9 out of 5 | 4.6 out of 5 | 4.1 out of 5 |
| Amazon | 3.7 out of 5 | 4.2 out of 5 | 3.5 out of 5 |
Interviewing With Microsoft
Reviewers on Glassdoor rate the interview process at Microsoft a 3.1 out of 5, which is slightly more difficult than average. However, 66% of people describe it as an overall positive experience, while 13% report having a negative time and 20% feel neutral. Most candidates (36%) landed interviews after submitting online applications, but 28% came from campus recruitment efforts and 14% from recruiters, so there isn't one right way to get an interview with Microsoft.
Preparing for Interviews at Microsoft
Microsoft offers some guidance to applicants on how to best prepare for an interview. The company recommends candidates research the company, its culture, and the tech industry as a whole. A solid understanding of the company's business areas and its role in the tech space can show your commitment and excitement about working for Microsoft. This research is also a great way to help you come up with questions to ask the interviewer — asking questions shows a deeper level of interest and can make you more memorable to the interviewer.
Candidates should consider what position this job will play in the trajectory of their careers. By thinking of long-term goals, you can get a better idea of what areas you want to develop and grow and how you want to make a difference in the world over the course of your career.
The skills and knowledge Microsoft looks for in candidates include:
>>MORE: Learn more about soft skills and how to develop them.
During the Interview Process
Throughout your interview process, Microsoft recommends being your authentic self. For that reason, they encourage applicants to wear whatever makes them feel most comfortable rather than worry about dressing for success.
When responding to interview questions, remember to connect your skills with the role. You want to demonstrate how your experiences and expertise will help you succeed in the position. Additionally, explain your rationale behind responses. Microsoft wants to see how you think just as much as what you think. Don't be afraid to admit if you're unsure, and ask clarifying questions when needed.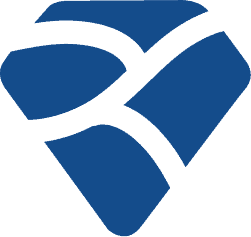 Forage Find
Keep your answers concise using the STAR method: Situation, Task, Action, Result. Describe the situation, what task you needed to complete, the actions you took, and the results of your actions!
Virtual Interviews
Some interviews at Microsoft may be held virtually through Microsoft Teams or a third-party application. You may be required to sign a non-disclosure agreement (NDA) beforehand, which prevents you from sharing specific details you learn in the interview. When doing a virtual interview, remember to make sure your tech is working properly and find a quiet space free of distractions.
>>MORE: Check out 12 tips for your next Zoom interview.
Technical Interviews
Applicants for technical roles in areas like software engineering and design may need to complete a technical interview as part of the process. Microsoft's technical interviews test an applicant's hard skills in:
Solving complex problems and managing time effectively
Designing or improving platforms and solutions
Writing concise and accurate code
Testing code to ensure it's bug-free
Some crucial concepts for candidates to study before undertaking a technical interview include data science, algorithms, machine learning, data structures, computer networking, and system design.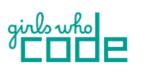 Girls Who Code Technical Interview Prep
Get ready for your technical interviews with this free simulation from Girls Who Code.
Avg. Time: 5 to 6 hours
Skills you'll build: Research, mission and value alignment, personal reflection, career development, technical interviews, whiteboard challenge, hash table, array, matrix, dynamic programming, software development, data science
Post-Interview
Following your interview with Microsoft, your hiring manager or recruiter can fill you in on the next steps and the overall timeline. Remember to send a thank you note to your interviewers, hiring manager, and recruiter. Sending thank you notes is a great way to make yourself memorable and leave a great impression. And, make sure to stay up-to-date on what's happening at Microsoft and in the tech sphere, so if you're invited for another interview, you'll have relevant information.
Bottom Line: What's It Like to Work at Microsoft?
Microsoft is one of the most prominent companies in the technology field and employs around 221,000 people globally.
The company offers internships in most business areas and has special programs for students who've just entered college and those pursuing Ph.D. degrees.
The culture at Microsoft focuses on innovation, failing forward, and keeping customer needs at the forefront.
Employees at other big tech companies rate their experiences similarly to Microsoft employees.
Interviewing with Microsoft is slightly more challenging than average, but the company offers a wealth of advice to help applicants prepare.
Curious what it's like working at a different big brand company? Check out our other company guides! 
Image credit: hansenn/ Depositphotos.com