When you think of big firms, Deloitte is typically one of the first to come to mind. It is, after all, the world's largest and highest valued professional services firm. Here's what you should know if you're considering working at Deloitte.
What Is Deloitte?
Deloitte assists companies in many areas, from audit and assurance to risk and financial advisory services. In 2021, Deloitte reported revenue of $50.2 billion.
Deloitte opened its doors for the first time in 1895 with two offices in New York City. From there, it expanded to over 700 locations in more than 150 nations and territories. The company has been steadily gaining employees by more than 5% over the past few years. As of 2020, Deloitte employs 334,800 people worldwide.
Deloitte is the top firm in the "Big Four," the moniker for the largest professional services firms in the world. It brings in more revenue than the other firms in the group: Ernst & Young, PwC and KPMG. These firms audit 80% of public U.S. companies.
Deloitte Jobs and Salaries
Deloitte is known for its accounting, auditing, and consulting teams. However, it also has opportunities in technology and other fields.
Your compensation and career path will vary depending on your team and position. However, here's a breakdown by department:
Deloitte Consulting Team
Deloitte's Consulting team helps its clients choose the right business strategies. The team assists in three primary categories: human capital, strategy and operations, and technology. According to Glassdoor, the estimated breakdown for the salaries of Deloitte's consulting team is:
Consultants average about $102,000 a year.
Senior consultants average about $134,000 a year.
Advisory consultants average about $73,600 a year.
ERS consultants average about $99,300 a year.
Deloitte Information Technology
Deloitte's technology team assists clients with cybersecurity, data management, tech solutions, and more. According to Glassdoor, here's the estimated salary breakdown:
Solutions specialists average about $87,200 a year.
Senior solutions specialists average about $112,800 a year.
Technology consultants average about $102,500 a year.
Technology
Build your STEM skills and see what it's like to work for a leading global firm with this free job simulation from Deloitte.
Avg. Time: 3 to 5 hours
Skills you'll build: Programming, Python, data structures, data modeling, analysis, Tableau, communication, software development, web security, computer networks
Deloitte Finance and Accounting Team
Deloitte considers its finance and accounting team the backbone of its business. The department helps clients with finances, accounting, and operations to ensure everything runs smoothly. According to Glassdoor, here is the estimated salary breakdown for a career on this team:
Audit associates average about $66,700 a year.
Senior data analysts average about $103,400 a year.
Tax consultants average about $70,000 a year.
Senior tax consultants average about $87,100 a year.
Learn what accountants do in their day-to-day.
Other Deloitte Opportunities
Internships: Deloitte offers internship opportunities in every department at the high school, undergraduate, and advanced degree levels.
The Deloitte Academy: The academy provides training and workshops for business executives in different competencies, including risk management, soft skills, internal audit, accounting, and finance.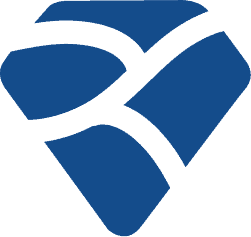 Forage Find
Did you know most companies hire interns on a rolling basis? This means the first applications in are the first to be reviewed and the first to be hired! Getting your application in as soon as the application opens can improve your chances of success!
Deloitte Benefits
Deloitte has a long list of benefits and perks for its employees. Your specific offer may vary depending on your position, full-time or part-time status, and previous experience. Here's what you can expect in general when working at Deloitte:
Parental Leave: Deloitte's maternity leave program allows women up to 26 weeks of paid leave. Men are given five days as a secondary caretaker and 10 days as a primary caretaker.
Health Benefits: Beyond traditional medical insurance, Deloitte offers short-term therapy through its Live Well program. It also provides access to discounted health screenings and a 24-hour online health portal.
Deloitte University Experience: There are seven Deloitte University locations that host development and training experiences.
Additional Benefits: Senior leaders has access to a car lease program and a PDA program, which offers mobile devices.
Deloitte Culture
Culture 500 compiled the results of Deloitte employee reviews to get a sense of the company culture. It found the most commonly reported positively discussed quality was collaboration, while the most commonly reported negatively discussed qualities were performance and agility (tied).
Deloitte's culture reviews are generally positive. For example, according to Comparably, employees rated the overall culture a 4.3 out of 5 stars. In addition, regarding gender and diversity ratings, the company was in the "top 35% of similarly sized companies" on the website.
Initiatives
In 2021, Deloitte released its "Global Impact Report," which covers some of its important accomplishments and initiatives. Here are some of the highlights:
Global Environmental Impact: Since the pandemic began, Deloitte drastically decreased the amount of its employees' travel. Its efforts have led to a company-wide carbon emissions decrease of 86% since 2019.
Fighting COVID-19: Deloitte invested in the COVID-19 pandemic response to advocate for health equity. As a result, over 10,000 families in Brazil received food relief. Deloitte also donated 1,000 oxygen concentrators to India.
Deloitte U.S. Supporting Racial Equity: Deloitte committed $75 million to increase racial and ethnic diversity in the tax and accounting profession in the U.S.
Deloitte vs. PwC
Deloitte and PwC are the two largest accounting firms in the world. Both have stellar reputations and significant revenue. So, how do these two firms stack up? Based on their Glassdoor ratings:
Deloitte has an 8% higher overall positive business outlook than PwC.
80% of employees at recommend working at both companies.
Deloitte's CEO has a 2% higher approval rating than PwC's.
For other categories, including work-life balance, compensation and benefits, overall rating, and more, Deloitte scored marginally higher than PwC.
Get noticed by recruiters
Enroll in a free Forage job simulation to showcase your skills and connect with top companies.
How Does the Deloitte Interview Process Work?
With the high volume of applicants, landing a job at Deloitte may seem nearly impossible. However, being prepared for the interview process can help your chances. Here's some information about interviewing at the company.
The most popular way Deloitte applicants landed an interview was through online applications (40%). Thirty-four percent came through campus recruiting, and 11% through employee referrals.
According to Glassdoor, 71% of interviewees claimed to have a positive interviewing experience, while 11% reported a negative experience. In addition, Deloitte interviews are of "average" difficulty. They were rated 3 out of 5, with a one being easy and a five being hard.
So, once you get an interview, how do you nail it? First, selling yourself as a fit for the role (and company) is essential. Know the company's values and demonstrate how you have embraced those values in past experiences. Deloitte emphasizes the importance of collaboration, inclusion, high performance, and opportunity.
Follow tips straight from the company to prepare for an interview and get additional interview tips from Forage.
Takeaways
Deloitte is part of the Big Four and the world's largest professional services firm. It offers services, such as auditing and accounting, to clients across the globe.
Although most closely associated with accounting and finance positions, there are other teams at the company, such as consulting, research and science, and more.
Collaboration is the most commonly positively discussed attribute among Deloitte employees, while performance and agility are tied for the most negatively discussed attribute.
Forty percent of interviewees received interviews from online applications, with 34% coming from campus recruiting.
Are you weighing your options? Check out Forage's other guides to working at top companies.
Image credit: josekube / Depositphotos.com