Over the years, KPMG has solidified a strong reputation as one of the world's largest audit and accounting firms. This guide will walk you through what you should know if you're considering working at KPMG.
>>MORE: Explore working at KPMG with this Forage virtual work experience.
What Is KPMG?
KPMG is a professional services network that provides audit, tax and advisory services. In 1987, KPMG was created through a merger between Peat Marwick International (PMI) and Klynveld Main Goerdeler (KMG).
In the 2021 fiscal year, the company reported global revenue of $32.13 billion. Presently, the company operates in 144 countries and territories, employing over 236,000 people around the globe.
Due to its revenue, KPMG is considered one of the "Big Four" accounting firms. These four firms audit more than 80% of all U.S. public companies.
KPMG Jobs and Salaries
Because KPMG is best known for its accounting and auditing team, it may be easy to overlook the other possible career opportunities at the company — which, notably, include technology, consulting, business and other roles.
Your compensation will vary greatly depending on which team and position you choose. Here's what a team-by-team breakdown looks like:
KPMG Finance and Accounting Team
The Finance and Accounting team is the heart of its operation, helping other big companies make important monetary decisions. According to Glassdoor, this is the estimated breakdown for the salaries of KPMG's finance and accounting team:
Audit associates average about $66,000 a year.
Audit senior associates average about $80,000 a year.
Tax associates average about $66,700 a year.
Accountants average about $70,200 a year.
Auditors average about $68,100 a year.
You can discover what it's like to be on this team with Forage's KPMG AU Tax Virtual Experience Program and Forage's Audit and Assurance Virtual Experience Program.
KPMG Research and Science Team
The research and science team evaluates data for other companies and determines how these analytics can solve some of its clients' business issues. According to Glassdoor, here is the estimated salary breakdown for a career on this team:
Data analysts average about $77,000 a year.
Senior data analysts average about $103,400 a year.
Data scientists average about $106,600 a year.
Senior data scientists average about $133,300 a year.
You can experience what it's like to be on this team with Forage's KPMG Data Analytics Virtual Experience Program.
KPMG Consulting
The consulting arm advises on different business risks and the potential rewards. Working closely with data analysts, it helps clients with various business decisions. According to Glassdoor, here's the estimated salary breakdown for an employee on this team:
Associate consultants average about $80,400 a year.
Consultants average about $84,400 a year.
Senior consultants average about $108,800 a year.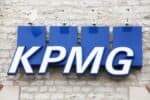 KPMG Career Catalyst: Advisory
Step into the shoes of a KPMG consulting team member with this free Forage job simulation.
Avg. Time: 5 to 5.5 hours
Skills you'll build: Data literacy, research, presentation skills, hypothesis-driven thinking
KPMG Student Opportunities
Internships: KPMG offers audit, tax, and advisory students internships. All interns experience a week of training at its lake house in Florida. Interns are also paired with a mentor to expand their network. The average pay for interns is about $24 an hour.
Leadership Edge: These local and national summer programs give college students insight into the company. Typically taken before an internship, these programs are an early chance to learn more about KPMG's culture and get in the recruiting pipeline.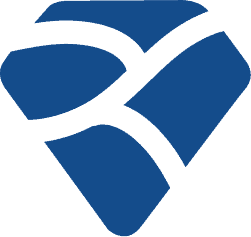 Forage Find
Networking with a recruiter greatly improves your chances of landing an internship! Attending on-campus events, virtual events, and connecting with recruiters on LinkedIn can help you form a connection with the company and make your application stand out!
KPMG Benefits
As a large and global company, KPMG offers some impressive benefits and perks. Although the specifics vary by position, previous experience, and tenure at the company, packages may include:
Career Mobility: KPMG allows flexibility in career paths if an employee wishes to change functions or teams. Depending on your experience, the company may let you try new roles outside your current position without leaving the company.
Global Mobility: Because KPMG operates in so many countries, it allows relocation of offices within the U.S. and short-term and long-term opportunities abroad.
Personal Time Off: KPMG offers up to 25 paid days off, depending on your position in the company. However, the whole team gets two extended paid breaks a year, one in summer and one in winter.
Investing in Your Career: KPMG offers its employees a variety of professional development opportunities. For example, the KPMG Lakehouse is a learning center explicitly built so the company could invest in its employees.
KPMG Culture
By learning about its culture, you can start to determine if KPMG is the right company for you. For example, Culture 500 compiled KPMG employee reviews and found that collaboration is the most commonly positively discussed quality. On the other hand, the most commonly negatively discussed quality is agility.
KPMG has generally mixed reviews for its culture. For instance, on Comparably, employees rated the company culture a 3.7 out of 5 stars. Overall, it had a "B-" in culture with a diversity grade of "B-" and women rated the culture a "D+." This gender score places it at the bottom 25% of similarly sized companies.
Initiatives
KPMG makes efforts to impact the communities it works in worldwide. Here are a few of its recent initiatives in response to the outside world:
COVID-19 Response: KPMG's U.S. Foundation and the national company committed $2 million to nonprofits impacted by COVID-19.
U.N. Sustainable Development Goals: KPMG uses the United Nations development goals to structure its company values.
Environmental Sustainability: KPMG has created an Impact Plan to help combat climate change. The company is committed to getting to net-zero carbon by 2030. It donated $173,000 to environmental causes and has planted 46,000 trees since 2013.
KPMG vs. Deloitte
KPMG and Deloitte are currently two of the four biggest accounting firms in the world. So, what makes these big companies different from each other? Here's the cultural comparison of the two companies according to ratings from Glassdoor:
Deloitte has a slightly higher overall rating than KPMG, with a 4 out of 5 stars compared to KPMG's 3.9 out of 5 stars.
KPMG has a higher star rating for CEO approval than Deloitte.
Deloitte had a higher star rating than KPMG in compensation and benefits, work-life balance, and positive business outlook.
How Does the KPMG Interview Process Work?
If you're interested in working at KPMG, you'll have to go through the hiring process. Here's what you need to know about interviewing at KPMG.
Of the interviewees who left reviews of their experiences on Glassdoor, 71% had a positive experience. In addition, interviews at KPMG are above the average difficulty level with a rating of 2.9 out of 5 (with five being the most difficult and one being easy).
About half of the interviewees came from online applications. Other popular recruitment methods include campus recruiting (27%) and employee referrals (10%).
When you're at the interview, you want to market yourself as the best candidate for the position. So be sure to show the interviewers how you fit with the firm's values of integrity, excellence, courage, together, and doing what matters.
The company released tips for interviews, which will give you more guidance if you're considering working at KPMG. Forage also has tips for interviews across careers.
Takeaways
KPMG is a Big Four accounting firm that offers accounting, audit and business advising services to companies worldwide. Although well known for its accounting and finance positions, there are other fields such as consulting, research and science, and other opportunities with the firm.
Collaboration is the most commonly positively discussed attribute among KPMG employees, while agility is the most negatively discussed attribute.
Half of its interviewees received interviews from online applications, with over a quarter coming from campus recruiting.
Are you considering all your career options? Learn more about working at other big U.S. companies.
Image credit: ricochet69 / Depositphotos.com