Citi internships allow you to explore career options and gain vital financial services skills at one of the world's leading banks. Citibank has internship options in practically every sector, so you can find a program that matches your career goals and interests. In this guide, we'll discuss the internship programs at this bank and provide the tips and tricks you need to successfully get an internship at Citi.
What Is an Internship at Citi?
Internships at Citi are summer programs for undergraduate and graduate students. Throughout the program, students gain hands-on experience, build soft skills, learn new technical and hard skills, and network with banking professionals. Citibank summer internships are paid, and successful interns may receive a full-time offer at the end of their program.
Citi's internship programs all begin with an orientation. In the orientation, students learn about the team they'll work on and the company's history and culture. After orientation, students are placed into their teams and begin learning through a mixture of practical experiences, classroom training, seminars, and networking events. Additionally, interns are paired with a set of mentors who guide them through the process and help them if they get stuck.
Summer analyst interns on Glassdoor rate the internship program at Citi a 4.3 out of 5, with 87% saying they'd recommend interning at Citi. Most positive reviews highlight that coworkers and mentors are helpful and kind, and that they learned a lot through their internships. However, negative comments note that the start of the program can be a bit slow, as there's a lot of training and information given before the hands-on learning begins.
Who Is Eligible for a Citibank Internship?
Program eligibility differs depending on subject and location, but the criteria generally include:
Analysts must be in their junior year of undergraduate education or enrolled in a master's program.
Associates must be in their final year of an advanced degree, such as a J.D. or Ph.D.
Students must be authorized to work in the U.S.
Students must have a track record of strong academic performance and relevant skills or experiences.
GPA requirements vary depending on the program. Certain programs that require strong technical skills, like coding, tend to have lower GPA requirements. For instance, Citi's technology internships typically require a GPA of 3.0 or above and demonstrable skills in data structures, algorithms, and software development. Other program requirements range from a minimum GPA of 3.3 to 3.5. The investment banking internship, for example, requires students to have a 3.5 GPA or above.
Get noticed by recruiters
Enroll in a free Citi job simulation to showcase your skills and connect with top companies.
Citi Summer Internships
Summer internships at Citi are 10-12 week programs where students gain practical training, network with peers and professionals, and explore their career options within the company.
Summer analyst roles are for undergraduate students between their junior and senior years and students just beginning their master's degrees.
Summer associate roles are for graduate students in MBA, Ph.D., and J.D. programs and students finishing a master's program.
Citi Internship Focus Areas
Personal Banking and Wealth Management Programs
In Citi's personal banking and wealth management internships, students explore how banking professionals meet client needs and help them reach goals. Interns can focus on either:
U.S. Personal Banking: Interns gain immersion in a business area, such as retail banking, branded cards, or marketing, and learn from mentors across various levels within the bank.
Citi Global Wealth: Students explore careers and learn vital skills in investments, wealth planning, banking, and lending while helping wealth management professionals deliver bespoke client services.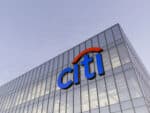 Personal Banking
Launch and track the success of a new personal credit card called Kharismo with Citi's Personal Banking team in this free job simulation.
Avg. Time: 5 to 6 hours
Skills you'll build: Identifying client's needs, fact finding, client communication, product development, idea generation, communication, PowerPoint
Global Functions Programs
Compliance
The compliance internship at Citi is a 10-week program for students to learn vital technical skills. Interns focus on finding ways to make compliance procedures more efficient and effective under the guidance of mentors and peers. In this program, students can focus on different areas of compliance, like financial crime compliance, regulatory management, and cross-enterprise compliance.
Finance
Citi's finance internships allow students to learn how the firm's finances are managed. Interns can choose from disciplines like treasury, tax, controllers, investor relations, and financial planning and analysis. Some common tasks for Citi finance interns include creating financial statements, reporting key financial information to management teams, and ensuring compliance with local, state, and federal regulations.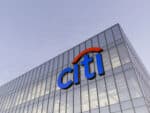 Finance
Help our Finance team manage business KPIs, financial risks, and predict credit card sales in this free job simulation.
Avg. Time: 5 to 6 hours
Skills you'll build: Fact finding, data analysis, communication, presentation, Basel III regulation, judgment, commercial awareness
Human Resources
Students in the human resources (HR) internship program at Citi are paired with mentors as they explore the different functions of a global HR team. Interns can focus on specific HR functions, like global diversity and talent management, learning and development, or compensation. Throughout the internship, students also participate in speaker events where senior HR professionals discuss their careers and answer questions about working for Citi.
Internal Audit
In the internal audit internship, students review controls and ensure accuracy and efficiency across the organization. While working with mentors, interns gain cross-functional experiences in different parts of the company — every corner of a global bank needs auditors to ensure work is handled effectively. Because of this cross-functional nature, internal audit interns can work on various divisions, like compliance, risk, or technology.
>>MORE: Explore the subtle differences between auditors and accountants.
Risk Management
In Citibank's risk management internship, students gain hands-on experience in the quantitative, technical, and regulatory aspects of assessing and mitigating risks for a global firm. Interns can work in different focus areas, such as operational risk management, consumer and commercial risk management, global risk review, or institutional clients group (ICG) risk.
Technology Programs
Personal Banking and Wealth Management Technology
The personal banking and wealth management technology (PBWMT) program is for students pursuing degrees in technical or analytical areas, like cybersecurity, information technology, or computer science. In this internship, students help power digital transformations and data-driven decisions for Citi's clients. Interns can choose from three tracks:
Enterprise Operations and Technology
Citi's enterprise operations and technology (EO&T) internship allows students to explore how technology helps keep the bank safe, deliver innovative solutions to customers, and manage risks. Interns work with mentors to develop technical skills in cybersecurity, project management, quality assurance (QA) testing, and more.
Depending on the bank's needs and availability, students can focus on different areas within the EO&T program, including realty services, information security, and the bank's technology infrastructure.
Institutional Clients Group (ICG) Technology
The Institutional Clients Group (ICG) technology internship lets students explore how technology teams at Citi innovate the bank's systems and processes to make them more efficient, faster, and better equipped to handle constantly evolving challenges in the finance and technology industries. Interns work in either:
Application and software development: Interns help craft software solutions to solve business challenges
Production support: Interns work directly with securities traders to solve technical issues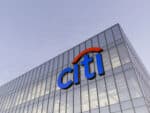 ICG Technology Software Development
Improve loan management systems and build a real time stock market dashboard with Citi's ICG Technology Software Development team in this free job simulation.
Avg. Time: 5 to 6 hours
Skills you'll build: System design, state diagrams, flowcharts, written communication, machine learning, risk assessment, Java, APIs, back-end development, data visualization, front-end development
Operations
Citi's operations internship exposes students to the behind-the-scenes processes that power the bank's global transactions and trades. Interns gain real-world experience in analytics and automation while learning more about capital markets, trade flows, asset classes, and the regulatory functions of international securities trading.
Institutional Clients Group Programs
Capital Markets
Part of Citibank's Banking, Capital Markets, and Advisory (BCMA) function, the capital markets internship program is an opportunity for students to learn how capital is raised to fund business needs. Students focus on fixed-income and equity markets and work with corporate clients to execute transactions and solve financial challenges.
Corporate Banking
In Citi's BCMA corporate banking internship, students learn fundamental accounting and financial statement analysis skills, participate in financial modeling like discounted cash flow (DCF) analysis, and perform capital markets analysis. Alongside peers and mentors, interns also develop and present innovative ideas and solutions to the bank's corporate clients.
Investment Banking
In the BCMA investment banking internship program, students work with private and public sector clients to provide strategic advisory, mergers and acquisitions (M&A) assistance, and strategic financing. Interns perform research and due diligence for transactions, analyze financial information, and craft models like comparable company valuation and DCF analysis.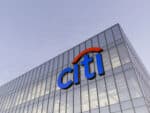 Investment Banking
valuate a prospective acquisition target for your client, Big Box Retail, with Citi's Investment Banking team in this free job simulation.
Avg. Time: 5 to 6 hours
Skills you'll build: PowerPoint, enterprise value, company research, Excel, financial modeling, forecasting, valuation, comparison analysis, critical thinking, reading comprehension, information synthesis
Citi Commercial Bank Program
The Citi Commercial Bank (CCB) internship allows students to gain hands-on experience in financial analysis, modeling, and commercial lending. Interns assist high-revenue businesses ($10 million to over $3 billion in annual sales) with commercial banking services like cash management, capital markets financing solutions, and deposit and lending options.
Markets and Securities Services Programs
Commodities
In the commodities internship at Citi, interns work with professional traders and securities salespeople on risk management, commodities marketing, and securities sales logistics. Students perform in-depth quantitative research and analysis while learning how energy, natural gas, emissions, and oil products are traded and marketed as derivatives.
Equity Research
The equity research internship, as part of Citibank's Markets and Securities Services division, focuses on teaching interns how to match financing solutions to institutional clients like corporations, governments, and investors. Students join an analyst team that covers a specific industry, and with the aid of their team, interns perform valuation studies, due diligence, and pricing surveys.
Public Finance
In the public finance internship, students help Citi's city, state, and local government clients raise capital to fund projects like highways, public health care systems, and schools. Interns work with clients and professional bankers, assisting in executing transactions, reviewing market conditions, and finding the right financing solutions for each client based on their historical trends and debt position.
Quantitative Analysis
Citi's quantitative analysis internship allows students to explore how technology can improve portfolio analysis, financial modeling, and risk management. Interns develop and test algorithms for trading and gain a deeper understanding of how financial markets work. With the help of mentors, interns practice pricing, hedging, and structuring securities and learn how to communicate risk management strategies across the Markets and Securities Services team.
>>MORE: Learn how to become a quantitative analyst.
Sales and Trading
The Markets and Securities Services sales and trading program is a rotational program that exposes students to a variety of products and functions within the trading department. Students learn how the securities industry works and gain a fundamental understanding of sales and trading.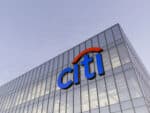 Markets Sales and Trading
Analyze the outcomes of an FOMC meeting and pitch a trade to your client with Citi's Markets Sales & Trading team in this free job simulation.
Avg. Time: 6 to 7 hours
Skills you'll build: Written Communication, market research, summarization, research, critical thinking
Securities Services
In Citi's securities services internship, students can help professional traders complete projects supporting both the bank and its clients. While learning about different asset classes and currencies, interns also gain a deeper knowledge of the types of industries and sectors within securities services.
Treasury and Trade Solutions
The treasury and trade solutions (TTS) internship focuses on financial analysis and business development. Students join a specific industry or product group and explore how Citi provides its services to clients like multinational corporations, financial institutions, and government entities.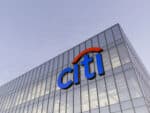 Treasury and Trade Solutions
Develop a new credit card solution for business owners as part of Citi's Treasury and Trade Solutions Team in this free job simulation.
Avg. Time: 6 to 7 hours
Skills you'll build: Identifying needs, fact finding, client communication, product development, idea generation, presentation, quantitative analysis, Excel
Global Spread Products Financing and Securitization Program
The Global Spread Products Financing & Securitization (GSP F&S) internship at Citi gives students an opportunity to work directly with corporate clients on fixed-income and equity transactions. As an aspect of Citibank's investment banking division, interns in the GSP F&S program gain experience managing client relationships and finding strategic and tactical capital plans to suit client needs.
Showcase new skills
Build the confidence and practical skills that employers are looking for with Forage's free job simulations.
Other Student Programs at Citi
Citi offers student leadership and early insight programs for students from underrepresented backgrounds and those early in their college educations. These opportunities allow students to explore career options at the bank, learn about the company's culture, and gain early-access to recruiters, mentors, and industry professionals.
Freshman Discovery Day
Freshman Discovery Day at Citi is a two-day program that exposes first-year students of diverse and traditionally underrepresented backgrounds to Citi's culture. Students also learn about the internship and career opportunities available at the bank.
HBCU Symposium
The HBCU Symposium is a two-day-long event at Citibank's NYC headquarters. This program is similar to the Freshman Discovery Day, though targeted to undergraduate first- and second-year students at HBCUs. Students explore careers in financial services, gain mentorship in their career planning process, and learn relevant technical skills.
Early ID Leadership
Citi's Early ID Leadership program is a five-week virtual seminar that pairs students with mentors and provides online training, panels, and events by Citi professionals. This program seeks to identify and foster a diverse talent base for the bank, and many students gain final-round interviews for summer analyst roles upon completion.
Sophomore Leadership Program
The Sophomore Leadership Program is a 10-week summer internship at Citi's NYC headquarters for second-year students. Students explore different lines of business at Citibank, such as:
Banking, Capital Markets, and Advisory
Treasury and Trade Solutions
Investment Banking
Corporate Banking
Capital Markets
Successful interns may be invited to participate in a full junior-level internship the following summer. 
Applying for Internships at Citi
Choosing a Program
Citi doesn't limit applications, so you can apply for as many internships as you want. However, remember to tailor each application, cover letter, and resume to the specific position. To ensure your application is as strong as possible, focus on applying to programs that you're really interested in.
>>MORE: Determine what programs might be best for you by taking a free personality career quiz.
Additionally, location matters — you may have a stronger shot at certain positions if you're flexible with your location preferences. Internships in major cities, like New York, tend to have more applicants than those at satellite offices, so by applying strategically, you can improve your chances of success.
Submitting Your Citi Application
According to summer analysts on Glassdoor, 54% of reviewers report applying for their internship online, while 34% report applying through campus recruiting efforts.
Regardless of how you apply, double-check that your application has all the required information before hitting submit. You'll need to provide a resume and cover letter, and you may be asked for a list of references.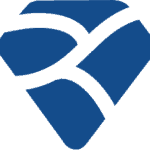 Forage Resume Writing Masterclass
Write a resume that gets you noticed with this free masterclass from Forage.
Avg. Time: 5 to 6 hours
Skills you'll build: Resume Writing, identifying job titles, branding, narrative, summary, professional profile, transferable skills
Interviews for Citibank Internships
Reviewers on Glassdoor rate Citi summer analyst internships a 3.1 out of 5 for difficulty, barely above average. However, 69% report having a positive experience, with only 7% saying their interview was a negative experience.
You'll typically start the interview process with a pre-screen interview. The pre-screen call is handled over the phone by a recruiter and allows the recruitment team to get a feel for your skills and interests.
If you're determined to be a reasonable candidate, you'll progress to a series of interviews with hiring managers and teammates. Depending on schedules and locations, these interviews may be in person or virtual. Interviews are typically behavioral-based, and you'll need to answer questions about why you want to work at Citi and what interests you about the department or role you've applied for.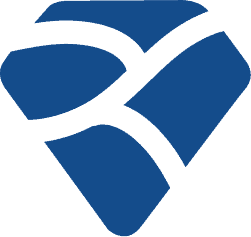 Forage Find
Keep your answers concise using the STAR method: Situation, Task, Action, Result. Describe the situation, what task you needed to complete, the actions you took, and the results of your actions!
To prepare for these interviews, you should practice common interview questions and role-specific questions, such as: 
Depending on your role, you may also need to complete a technical interview. Technology-focused internships, like those in data analytics or quantitative analysis, often require applicants to prove their technical skills through coding challenges and questions about data structures.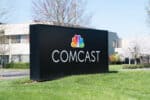 Comcast Unspoken Interview Fundamentals
Discover your personal brand and learn how to nail your interviews with this free simulation from Comcast.
Avg. Time: 2 to 3 hours
Skills you'll build: Personal story, self-reflection, identifying strengths, resume writing, verbal communication, video interviewing
Tips for Landing a Citi Internship
Networking Is Crucial
You can improve your chances of receiving an internship offer by networking effectively. Reach out to recruiters on LinkedIn or attend on-campus or virtual events to meet industry professionals — having these connections helps you build a relationship with Citi. It can also get your name to stand out in the applicant pool.
>>MORE: Learn more about virtual networking.
Focus On Skills
While your degree does matter, having the right skills can get you hired. Remember to read the internship opening post carefully so you know what skills Citi is looking for. Then, you can focus on finding ways to strengthen those skills. Some ways to improve your abilities include:
Taking relevant college courses
Enrolling in a free job simulation
Finding part-time or on-campus jobs in similar fields
Working with a mentor
Ask Questions
Don't be afraid to ask questions throughout the application and interview process. Especially in interviews, asking the interviewer questions demonstrates how engaged and excited you are about the company. Additionally, you can develop a personal connection with the recruiter, hiring manager, or interviewer by asking the right questions, which makes you more memorable and improves your chances of success.
Explore the bank's culture and career options with our Guide to Working at Citi. 
Image credit: stetsik / Depositphotos.com