If you've made it to the interview portion of the internship application process, congratulations! You're one step closer to landing a position. So, what should you expect from internship interview questions?
As with many parts of the internship application process, it can feel weird to have to talk about work experience when you're trying to land an internship to get that experience in the first place. But you don't need to be well-versed in the industry or have professional experience to answer internship interview questions. Instead, you need to articulate your current skills, show you're ready to learn more, and prove you'll be a valuable addition to the team.
In this guide, we'll cover:
What Should You Expect From an Internship Interview?
Interviews are broadly known as a way for the hiring manager to assess your skills and learn why you have the right experience for the job. But because internships are the primary way early professionals get experience, the interview process is a bit different.
"The internship interview process differs from our full-time interviews in that our discovery questions focus more on a candidates' work and academic experience, so applicants can draw from their relevant collegiate involvements," says Tiffanie Rosier, global career development facilitator and recruiter for Hotwire Global.
The interviewer won't typically ask you questions about your work experience but rather ones about your academic courses and projects and other work-related (but not professional) experiences, like volunteer opportunities, extracurriculars, and research.
>>MORE: No Internship? Here Are 9 Ways to Get Work Experience This Summer
You might even encounter forward-looking questions about what you're interested in.
"When interviewing an intern, the focus is on their future career goals instead of what they have done," Amore Philip, CEO at Apples and Oranges Public Relations, says. "The reason is that you want to ensure that the company's activities align with what they want to do as a career. When it comes to full-time employees, the focus is on what they have done, which makes them an asset to the company."
>>MORE: Figure out what career is best for you with our career quiz for students.
25 Common Internship Interview Questions
Internship interview questions usually focus on a few areas: your experience, your interest in the company, and your career goals.
Questions About Your Experience and Preferences
Again, questions about your "experience" don't mean professional work experience. Instead, talk about experiences from which you've learned job skills, whether programming skills from a coding class or leadership skills from organizing your a capella group.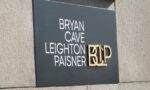 Bryan Cave Leighton Paisner Interview Preparation
Crush the interview by identifying your professional strengths and learning how to tell your story.
Avg. Time: 3-4 hours
Skills you'll build: Career and self-development, interview preparation, storytelling, communication
These questions will often include behavioral interview questions that focus on different scenarios. Interviewers ask these questions to understand how you've applied skills in various work situations and learn how you might behave in the workplace.
Common interview internship questions about your experience include:
What skills will you bring to the company?
How do others describe you?
How do you prioritize your workload?
Tell me about a time when you had to navigate tension during a work experience.
Tell me about a time you had to overcome a challenge and what you learned from it.
What are your greatest strengths and weaknesses?
What new skill have you learned in the last year?
Tell me about a time when you received negative feedback on your work.
Tell me about a time when you worked with a difficult team member.
Describe your perfect internship. What kind of work would you be doing, what kind of coworkers would you like to work with, and what would you be learning?
>>MORE: 15 Common Entry-Level Interview Questions
Questions About the Company
Interviewers might also focus on the company and the role you're applying for to understand why you're applying. To answer these questions successfully, being familiar with the company and sharing why you're interested in the role is crucial.
Oliver Rolfe, owner of a global executive search firm and life and career consultant, shares that he asks his interns questions like:
What do you know about our company?
What do you believe we do as a company?
What excites you about this internship position?
Why do you believe that having an internship would be beneficial for you and your career?
Why do you believe working with us would be beneficial for your career?
How can we assist you on your journey while working with us?
What criteria will you use to determine if this internship with our company is right for you?
What questions do you have for us?
Questions About Your Career Goals
Finally, you might get a few questions about your career goals. These are future-forward questions that help the interviewer understand what your long-term goals are beyond the internship.
Why did you choose your major?
Why did you choose this career path?
What are your plans after graduation?
What is one career goal you'd like to accomplish in the next two years? The next five years?
How to Answer Internship Interview Questions
Now that you know some of the most common internship interview questions, here's how to crush the interview and nail your answers.
Do Your Research on the Company
While it's okay to have questions about the company (and you should prepare some questions for the end of the interview!), it's essential to understand what the company does. Research by looking at company guides, LinkedIn, and the company's website. You should be able to find information about its history, services, and what it's like to work there.
"Go into every interview fully prepared, understanding the background of the company you are going to meet and the career history of the interviewers (check Linkedin)," Rolfe says.
>>MORE: How to Find and Reach Out to Recruiters on LinkedIn
Do Your Research on the Internship
You also need to come prepared with some knowledge about the role you're applying for.
"My number one piece of advice is to read the job description three or more times," Rosier says.
"Read the job description before you apply, reread the job description after you've been offered an interview, and reread it again just before your interview. While reviewing the job description, look for information and take notes on the areas of opportunity you can learn from during your internship experience and ask about them during the interview process."
We asked students who got hired at JPMorgan, Bank of America, Wayfair, and Walmart to share their top tips on what actually works to get a finance or software engineering internship:
Use the STAR Method
The STAR method is a framework for how you answer interview questions. This method can help you formulate responses that contextualize what you did, show your role in the situation and the action you took, and describe the results your action led to.
STAR stands for:
Situation: Describe the situation
Task: Share what goal you were working toward or what responsibilities you had
Action: Talk about what you did to meet that goal or fulfill your responsibility
Result: Explain the outcome of the situation (what happened after your action and what you learned)
While you can't pre-formulate a STAR answer for every interview question a hiring manager might ask, you can prepare answers to common questions and practice using the framework so it comes naturally during the interview.
>>MORE: How to Use the STAR Method for Interview Questions
Show You're Results-Driven
In conventional interviews, employers are looking for employees who have driven significant results in their former work experiences, like increasing revenue by 50% or boosting traffic 2x year over year. Of course, people applying for internships may not have these experiences to cite, but there are still ways to quantify the results you've driven!
For example:
Posted on social media for your theater group → Increased engagement and follower count by 70% in two months
Served as a leader for an academic society → Conducted student community outreach to increase membership by 30% year over year
Completed a class project early → Used time management techniquess and effective organization to complete a project a week ahead of schedule
Focus On Your Ability to Learn Quickly
Internship interview questions focus on more than just your current skills — interviewers also want to see that you learn quickly. Employers know they'll likely need to show you the ropes or help teach you new skills, so they need to see in the interview that you have a growth mindset and can quickly pick up new information and skills.
Before your interview, think of a few examples of how you've learned something on the fly, taught yourself a new skill, or pivoted and applied new knowledge to a scenario. You don't have to say you taught yourself how to code for this to apply. Learning new skills like a new program (such as Photoshop or Microsoft Excel), a new way to apply a formula or solve a problem, or even developing a soft skill (like communication or conflict resolution) count.
>>MORE: Top Communication Skills for the Workplace
Be Yourself
It sounds cheesy, but it's true. You want to intern where the company culture and work reflect your values. Don't stick to a script. Your personality matters!
>>MORE: Find out what career is the best fit for your personality with a personality career quiz.
Being yourself is especially important when it comes to questions about the role and your career goals. Be honest about what you're looking for and why you're passionate about this internship in particular. How does it connect to your interests and what you want from your career? Why are you the right person for the role?
"Be confident in yourself, and remember, people hire people, not a piece of paper," Rolfe says. "Try to be someone else, and you will find yourself in a very different place to where you will want to be. Be yourself, and you will find the right company for your career and long-term."
Ready to prepare your answers to common internship interview questions — and ace any upcoming interview? Comcast's Unspoken Interview Fundamentals will help you communicate your personal story and show your value to employers.
Image credit: Canva