Answering "Why do you think you are qualified for this position?" is tricky, but it's not a trick question. It's tricky, as in, how do you sell yourself as the best candidate for the job without sounding like you're bragging or putting other candidates down?
Fortunately, there are ways to humblebrag about your skills and abilities without overdoing it. The trick is using the right mix of confidence and humility, and this guide will help you find that sweet spot:
Why Employers Ask 'Why Do You Think You Are Qualified for This Position?'
Many interview questions help the employer assess whether or not you're a good fit for the role. But asking, "Why do you think you are qualified for this position?" helps the employer evaluate whether or not you think you're a good fit for the role.
In a sense, the hiring manager is asking if you've thought about why you applied for the job, what you can accomplish if you get the job, and which of your unique skills you'll contribute to the company.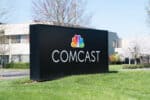 Interview Fundamentals
Crush your next interview and hone your elevator pitch with this free Forage course developed with Comcast.
Avg. Time: 2 hours
Skills you'll build: Personal storytelling, video interviewing, resume writing, verbal communication
Other Ways to Ask About Your Qualifications
While some employers may specifically ask why you think you're qualified for the position, there are other ways to phrase it:
Why are you the best person for the job?
Why should we hire you?
What would you bring to the role?
How can you contribute to our company?
How to Answer 'Why Do You Think You Are Qualified for This Position?'
Answering "Why do you think you are qualified for this position?" takes a mix of poise and tact with a healthy dose of graceful boasting. And as Jamie Guilford, associate director of employer relations at York College of Pennsylvania, points out, your response "should relate directly to the position's qualifications and responsibilities and the company's mission, product, and/or services."
What does that look like? Here are the essential elements.
Start Humble
While this is an opportunity to sell yourself to the employer, you need to do it in a way that exudes confidence but isn't cocky. Likewise, you don't want to compare yourself to other applicants. You likely have no idea what they do or don't bring to the role, so there's really no way to compare yourself without coming across as arrogant or insincere.
The trick is to talk about what you'll bring to the role as confidently and humbly as possible. For example, instead of saying, "Unlike the other applicants, I have an uncanny ability to read the room and just know what my clients are thinking," you could say, "My supervisor says I have a unique ability to listen to and understand what the clients' needs are."
Be Unique
While it's true that many of the applicants likely have overlapping skill sets, when you're describing how you're qualified for the position, avoid something vague and generic, like "I'm a people person."
Instead, describe how you'll use your talents on the job, even if you think it's something else other candidates might say. For example, if you're a people person, you could say, "I really enjoy the challenge of working with the public. While that often means listening to rants and complaints, I love helping the customer find a solution that satisfies them and helps the company retain a client."
You can talk about skills from the job posting or your transferable skills. And you don't have to limit your qualifications to paid work. Whatever uniquely qualifies you for the position could come from volunteer work or from experiences at school.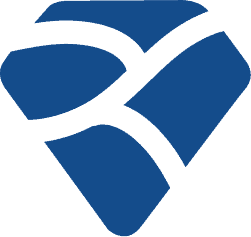 Expert Tip
Talk about 3-4 qualifications you have that match the job description. Paint a picture of what you have to offer and how you'll be successful in that role based on these qualifications. Discuss the company's mission or vision and how you genuinely align yourself to it.
Talk About Results
While "Why do you think you are qualified for this position?" isn't a behavioral question per se, you can use the STAR method to help you construct your answer, says Guilford.
Using the above example, you could frame your answer as:
I really enjoy the challenge of working with the public and love helping customers find a satisfactory solution. While some days the work is more challenging than others, I always put a smile in my voice and do the best I can to help. In my current role, 95% of my customer ratings are five stars, stating that I helped the customer solve their issue and that they would recommend our products to friends.
Example Answers
Like your qualifications, your answer will be unique to you. But here are a few example answers to "Why do you think you are qualified for this position?" to help you frame yours.
Example 1
I'm very self-motivated and curious. For example, even though I majored in Business, I taught myself HTML while I was in school. I wanted to learn about what goes into creating and maintaining a website, and HTML seemed like a good place to start. And it's given me a deeper understanding of how websites can help or hurt a business and the digital age. While the role has nothing to do with coding or design, I'll bring that same self-motivation and curiosity to the role.
Example 2
While I was in school full-time, I also worked full-time. That required excellent time-management skills to ensure I completed all my schoolwork, did a good job at work, and slept! I came up with a few strategies to keep myself focused (like using the Pomodoro technique) that I know I will bring to my next role. And because I'm so adept at managing my time, I know that no matter how many projects come my way, I'll find a way to handle all of them.
Prepare for more interview questions:
Image credit: Canva