When an interviewer asks, "What are your career goals?" you might wonder why they're asking. After all, you're in the interview to get a job. Isn't that your career goal? You might even think you don't have career goals beyond your immediate job application!
But there is a reason an interviewer asks this (and similar questions), and understanding why can help you frame your response. It can also help you figure out if this job is right for you and even help you identify career goals you didn't know you had. In this guide, we cover:
What Are Career Goals?
Your career goals are what you want to accomplish professionally. You can have career goals associated with your hard skills (learn a new coding language, improve data analysis skills) as well as your soft skills (level-up leadership abilities, master the art of pitching). But no matter what kind or how many career goals you set, they all fall into one of two categories: short-term and long-term.
Short-Term Career Goals
Short-term career goals are those you hope to accomplish sooner rather than later. Technically, there's no time limit on "short-term." However, short-term goals are generally the smaller goals you complete to help you reach your larger and long-term career goals. Some examples of short-term career goals are:
Improving your closing rate on new sales
Attending conferences and events
Leading a project from start to finish
Refining your collaboration skills
Long-Term Career Goals
Long-term career goals are generally more significant than short-term ones and take more time to complete. Some long-term career goal examples are:
Running a company
Getting promoted to a specific job title or level
Moving into a managerial or leadership role
Changing careers
Your long- and short-term career goals generally work hand-in-hand. For example, accomplishing a short-term career goal, like gaining a new certification, could help you achieve a long-term career goal, like moving into a managerial role or changing careers.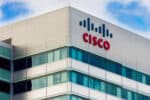 Career Readiness
Build your professional development skills and learn how to apply these skills to your career in Cisco's free job simulation.
Avg. Time: 2-2.5 hours
Skills you'll build: Communication, data presentation, project management, project planning
Why You Need Career Goals
Beyond being able to answer the interviewer's question, having career goals is essential to your professional (and often personal) success.
Setting career goals gives you an end game. They are the things you want to ultimately achieve. And to accomplish the long-term goals, you need to set short- and even medium-term goals that act as a roadmap of how you're going to get from where you are to where you want to be. This can demonstrate to employers that you're invested in this career path and are a motivated individual.
However, your career goals also act as check-in points throughout your career. Knowing what you have to do and when you have to do it compels you to evaluate your career choices carefully. Whether it's a promotion, a transfer, or switching jobs, having career goals will help you make better career decisions.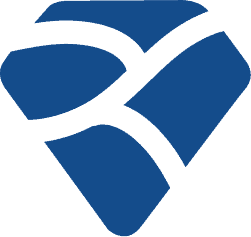 Expert Tip
Figuring out where you might like to end up in your career can be helpful to explore as you're making your first career move or planning a move within what you're already doing. Knowing that you want to end up as a marketing director, for example, is going to give you a more in-depth roadmap to what jobs would make the most sense for you to apply to now that will lead to that job down the road.
Why Do Employers Ask "What Are Your Career Goals?"
Career coach Heather Starr explains that interviewers ask about your career goals to get a better sense of what you want out of your career and how the company and job might help you get there. "Employers may ask about your career goals to gauge whether you are seeking to grow professionally and whether your goals align with the company and role you're pursuing."
More specifically, the interviewer is trying to understand why you're applying for this role at this specific company. Did you apply for the position because it was open and sounded cool? Because you really needed a job? Or did you apply because it can play a role in your career development?
The company is also interested in your plans because they want a better idea of how long you might stay in the role. While there are no guarantees, the hiring manager wants to ensure you're a good fit for the job and will stay a long time instead of getting bored and moving on after six months.
>>MORE: Prep for your interview: Learn more tips and tricks
What if You Don't Have Any Career Goals?
It's possible you haven't done any career planning or set any career goals. Or you may be at a point in your life when it seems like you should have career goals, but it doesn't feel like you do.
However, as Starr notes, "Everyone has goals, whether they're clearly articulated as such or not. The person that majored in business but doesn't have a clear career trajectory probably chose that major in part because they thought it would give them access to a number of opportunities."
And it does! So, as you're applying to and interviewing for jobs, coming up with one or two short- and long-term career goals can help you assess how the job might help you accomplish those goals.
How to Answer "What Are Your Career Goals?"
Some hiring managers won't directly ask you what your career goals are. This question can also be disguised as, "Where do you see yourself in five years?" or "Why did you apply for this role?" All of these questions are asking you about your career goals.
Starr advises job seekers to keep the company's interests in mind as they frame an answer. "[You might] have longer-term career goals that may not have anything to do with the role or organization…but you do want to frame your response strategically. Perhaps you're aware of a new initiative the company is undertaking. You may express a desire to develop a particular skill that relates to this new area."
Keeping that in mind, here's how to answer the question.
1. Start With Your Short-Term Goals
Begin with a short-term goal and be specific. Instead of saying, "I want to improve my problem-solving skills," try saying, "I want to dig into the details of client challenges and find ways to help solve their problems."
2. Move to the Long-Term Goals
Then explain how that short-term goal supports your long-term ones. "Better understanding clients will help me improve my customer relationship skills, which will allow me to one day lead a team of customer service representatives and help maintain a loyal customer base."
3. Include a Plan
No matter what kind of goal you set, it doesn't mean anything unless you have an action plan with clearly defined steps that explain how you will accomplish it. "I'm looking for a role that lets me build long-term relationships with clients and offers mentoring on what I'm doing right and wrong."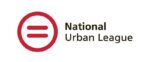 National Urban League Career Readiness
Learn how to create an elevator pitch, map out your career path, build your network, and interview for success.
Avg. Time: 5.5-7 hours
Skills you'll build: Speaking, research, planning, communication, resume writing, networking, interviewing
How Not to Answer the Question
Whether you think you don't have any career goals or aren't sure how the job fits into your existing goals, it's crucial to answer the question as professionally and respectfully as possible.
"You should avoid vague responses that don't communicate anything specific or tangible," says Starr. "Avoid saying that you don't have any goals or that you haven't considered the question. This could make you appear unfocused or even unmotivated."
Likewise, a "joke" response may not go over well. "In your job" or "As your boss" may sound funny and is meant with good intentions, but could come across as glib and even disrespectful.
Example Answers for "What Are Your Career Goals?"
So, you know to frame your answer around the employer's needs and to include your short- and long-term goals. But what does that look like in action? Here are a few examples.
I recently graduated (or will graduate) from X school with a degree in social work. I did an internship at the public guardian's office and really enjoyed the work. Working at this organization would allow me to continue with the kind of work I was doing while also allowing me to dip my toes into program planning and development, which would help me understand the ins and outs of running a large nonprofit.
I graduated three years ago with a degree in biology and planned on going to medical school, but with the student loans I already had, the finances didn't make sense. I got a job in a lab, and while it's been interesting work, it's not very fulfilling, so I'm trying to find a way to marry my degree with more meaningful work. That's why I applied for the medical writer role. I can continue using my degree and knowledge while helping people understand the content.
I will graduate with a degree in finance, but I haven't decided what I want to do with it. That's why I'm applying for the consultant role. I'll be able to work with a variety of industries and companies without committing to a specific career path that I may or may not like. Over time, I hope to discover which industries really excite me and specialize my career path in one of them.
Not sure what career path is right for you? Enroll in a Forage virtual experience program and test drive one today.
Image Credit: IgorVetushko / Depositphotos.com