Your grade-point average, or GPA, can demonstrate your achievements in school and show employers you're knowledgeable about the major you're studying. However, GPA is far from a determining factor of your potential in the workforce. It isn't always reflective of your experience and skills. So, should you put your GPA on your resume? We'll walk you through the main scenarios of when you should (and shouldn't) list your GPA on your resume and how to do it.
When Should You List Your GPA on Your Resume?
When to list your GPA on your resume comes down to two main factors: how long ago you attended school and how high your GPA is.
"Common myths are that GPA is not relevant on your resume, only GPAs relating to your background are important, only list your GPA if the audience requires it, or only list the GPA if you do not have much to offer in terms of achievements," Matthew Warzel, certified professional resume writer and former Fortune 500 recruiter, says. "Always include your GPA if you're early career."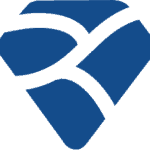 Forage Resume Masterclass
Learn how to write your resume from start to finish, including your professional summary, education, skills, and experience sections.
Avg. Time: 5-6 hours
Skills you'll build: Professional brand, illustrating your impact, transferable skills, industry keywords
"Early career" means you're looking for your first professional role and are usually less than three years out of school. "You do not need to include your GPA or graduation date once you've been in the workforce for over 3-5 years," Warzel says.
The other factor is how high your GPA is. Typically, include a GPA only if it's above 3.5.
Here's a flow chart to help determine whether to include your GPA on your resume.
Do Recruiters Look for GPAs on Resumes?
Unfortunately, there's no one answer to whether recruiters truly care about your GPA. According to a recent survey from the National Association of Colleges and Employees, 37% of employers plan to screen resumes by GPA.
More often than not, it depends on the specific company and role you're applying for. Some recruiters and hiring managers will value this metric, while others might care more about your programming skills or customer service experience, for example.
Your industry is important, too. For example, candidates applying to engineering and accounting roles should expect employers to look for GPAs on their resumes.
>>MORE: How to Write a Resume for an Internship (With Template)
"Some companies want to see education information and GPA details as part of their internship program recruitment strategies, but other companies simply don't care and focus their attention on what the candidate can bring to the table and not their past educational accomplishments," Daniela Herrera, director of recruitment operations and ED&I at R/GA, says.
Herrera says she never looks at GPA information and typically skips over the education section, too. Despite this, she notes there are positions that do require specific education. Adding your GPA for those applications is important, if not required.
"There are industries and roles that actually require a college degree, like medicine or law, for example," she says. "In those cases, having your GPA information can be beneficial for the recruiter and hiring manager to understand a bit more about your educational path."
Build resume-worthy skills
Gain practical skills that recruiters are looking for with Forage's free job simulations.
If you fit the requirements to include your GPA on your resume — you're both early career, and your GPA is above a 3.5 — it shouldn't hurt to include it, even if the recruiter or hiring manager isn't looking specifically for it.
"Most often, recruiters are interested in ensuring you have the mandated items crossed off — mandatory certifications, mandatory software aptitude, etc. — and then your work history and role responsibilities," Warzel says. "There may be that off chance it comes down to you and one other person who looks identical to you [on paper] and the quirky recruiter or hiring manager decided GPA was the final separator."
How to Put Your GPA on Your Resume
You've decided it's right for you to include your GPA on your resume. Luckily, this is a relatively easy addition to your resume, especially if you already have an education section.
Where to Put GPA on Your Resume
Because your GPA is about your educational achievements, it should go into the education section of your resume along with items like your school name, major (and minor), and degree. You can include this in one line or two, depending on what you have space for.
>>MORE: How to Write a Resume With No Work Experience
Examples of how to include your GPA in this section of your resume include:
Bachelor of Science, Software Engineering (3.8 GPA), Example University (2022)
Sample University, Economics
GPA 3.7 | Spring 2024
Bachelor of Arts, Psychology Major, Communications Minor (GPA 3.9)
Example University, 2023
Bachelor of Science, Finance (Concentration in Corporate Finance), Sample University 2022
Phi Beta Kappa, GPA 4.0
Bachelor of Science, Computer Science (3.5 GPA), Example University 2023
When you don't need to include your GPA anymore — because you've been in the workforce long enough — you can still keep your education on your resume, but remove the parentheses or section with your GPA. Learn how to add your Forage certificate to your resume to showcase top skills to employers. (Haven't completed a free job simulation yet? Check out Forage's job simulation catalog.)